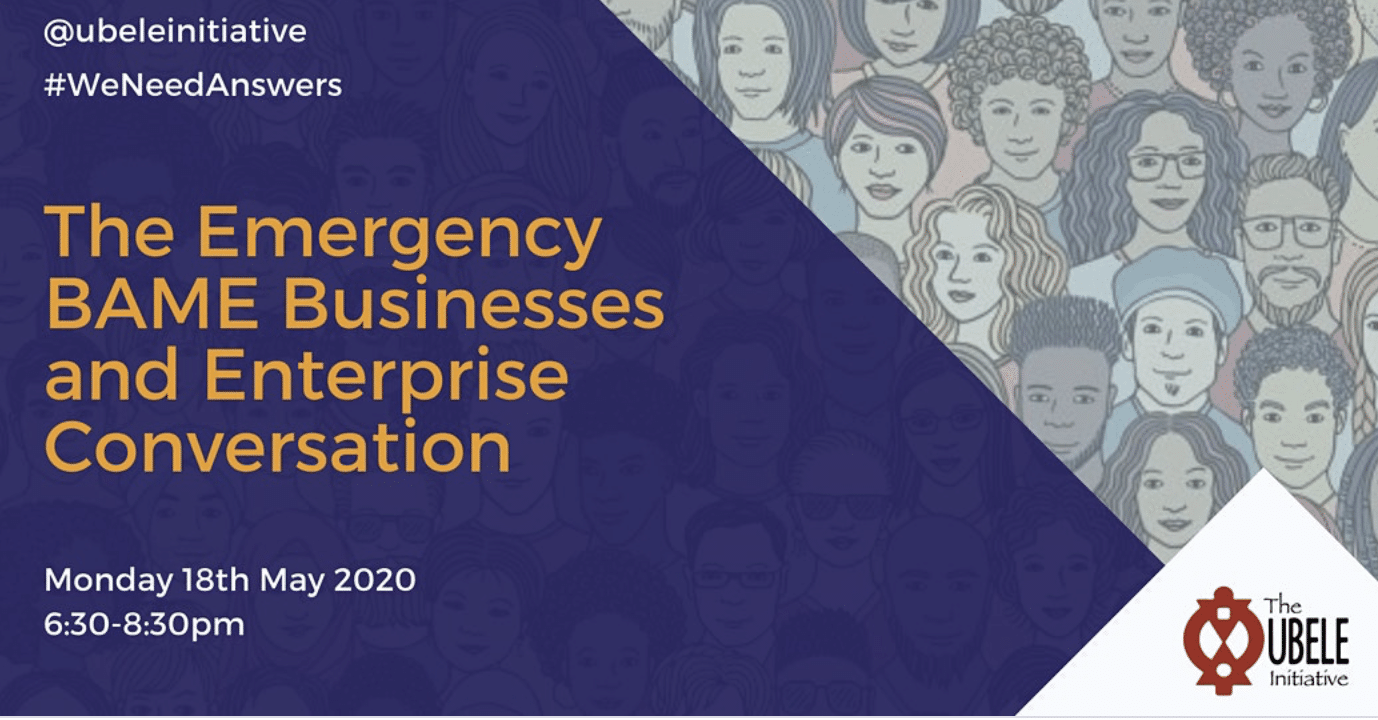 The Emergency BAME Businesses and Enterprise Conversation
Our panel will share insights into how the COVID-19 pandemic has impacted individual businesses and business sectors.
Our Speakers and Panellists:
Lord Victor Adebowale CBE Chair, Social Enterprise UK
Vidhya Alakeson Chief Executive, Power to Change
Matt Kepple Director, Makerble
Philip Udeh Founder and CEO, Brain Füd
Sado Jirde Director, Black South West Network
More to be confirmed.
Join us for this important conversation!
Get in touch at info@ubele.org
We're calling on the government to urgently conduct an independent public inquiry into why and how BAME community are being disproportionately impacted. The #WeNeedAnswers Campaign urges the government to do more.
Sign & share the 'BAME communities and the impact of COVID-19' petition.