By Edrissa Touray
PATRA Inc ACDA has committed to take proactive action in countering the impact of Covid-19 in Nottingham by getting at least 40 young people from disadvantaged backgrounds into employment within the next 12 months.
Having supported Black and Minority youths into training and employment for over 30 years, Nottingham based PATRA incorporating ACDA is reputed for its effectiveness and success in transforming individuals and communities. They provide opportunities to people of BAME heritage by enhancing their labour market competitiveness through training, skills development and work placements.
PATRA has joined forces with Youth Futures Foundation (YFF) to broaden their reach of BAME youth and digitalise their operations and service provision. The project will support at least 40 young people into employment by enhancing their access to work and skills through training and support with digital and soft skills. The project also partners with over 30 employers in offering paid employment positions. It reinforces PATRA's positive action of combating the under-representation of Black and other ethnic minority groups, countering the impact of racism currently, and historic racial discrimination and disadvantages.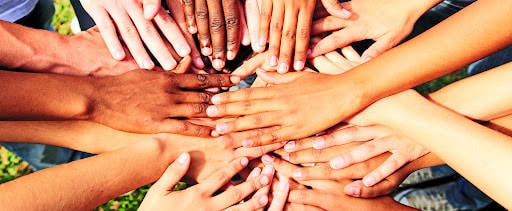 This partnership is timely given the report published by Resolution Foundation that highlighted the worrying statistic that 'around one-in-five young people, and over one-in-five Asian and Minority Ethnic (BAME) workers, who have been furloughed during the lockdown have since lost their jobs'.
The young people will go through a 13-week traineeship programme to enhance their skills in Business, Digital, Health, and Social Care. In addition, they will have unfettered access to one-to-one work training and mentoring support by employability professionals to ensure they not only gain work experience but also benefit from on-the-job training to help them improve their networks and connections. As well as gaining the confidence necessary to get into meaningful employment.
This programme is in line with both PATRA and YFF's shared objective to support young people from marginalised backgrounds into financially competitive jobs. It further aligns with PATRA's determination to remove all forms of disadvantage that impedes the BAME community from competing on an equal basis in the labour market. And, serves as a tool for challenging the current under-representation of the BAME population in skilled and senior positions in the labour market.
PATRA's philosophy of Positive Action, "a means of combating the under-representation of Black and other ethnic minority groups and countering the impact of racism, racial discrimination and racial disadvantage" underpins this YFF partnership programme. The programme serves as a vehicle for social mobility by encouraging young BAME people to take advantage of opportunities across a range of skilled job sectors through access to employment, training, upskilling, and support opportunities.
The programme partners are predominantly BAME led organisations who have also experienced difficulties in recruiting and accessing higher quality staff due to financial and other operational disadvantages. They are especially suitable for supporting the young people given their cultural understanding and can offer them appropriate support while improving their organisational operations and sustainability through tailored in-service training delivery for both the employers and the young people.
This transformative partnership between PATRA and YFF aligns with the UK government's Plan for Jobs initiative which aims to support young people into employment by building the skills they need through on-the-job coaching and training.
Those aged between 16 and 30 who are interested in joining the training and employment programme can contact Sheron at Sheron.riley@patraeastmidlands.co.uk or call 0115 9422440.
If you'd like to enquire more please follow the link below or scan the QR code which will direct you to our enquiry form.