Reading Time:
3
minutes
Stephen Lawrence's younger brother, Stuart, has paid a visit to Derby to commemorate his sibling's legacy and connect with the local community.
The event was held by Derby City Council on 20th April, two days before National Stephen Lawrence Day and the anniversary of the Black teenager's tragic, racially-motivated murder in 1993.
Taking place at the Derby West Indian Community Centre, the day was an opportunity to discuss strategies to improve the lives of Black people within the city.
Special guest Stuart Lawrence opened the event with a speech on his family's ongoing battle against systemic racism and the power of empathy in driving social change.
"We're just trying every year to continue the good work that we started – to let other young people know about what happened, but also what happened next," Stuart said.
"Yes, we lost Stephen tragically, but we didn't just leave that as it is. We tried to make sure going forward that for all young people – anyone that needs a helping hand in any which way possible – we were there."
The event also featured presentations by representatives from institutions such as PREVENT, Show Racism the Red Card and Derbyshire Constabulary, and was well-attended by people from a wide range of demographics.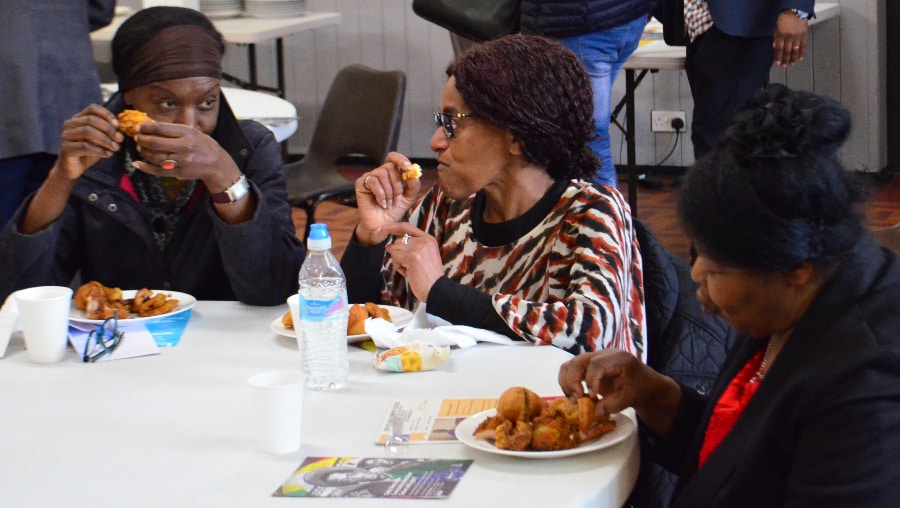 Each talk was followed by a Q&A, leading to discussions on topics such as the police's controversial stop and search powers, ways to create safe spaces for women within the city, and how Black history is taught in schools.
The event concluded with closing remarks from Pam Thompson, Community Development Officer for Derby City Council, about the need for Black representation at all levels.
"The biggest room in the world is the room for improvement," Pam said.
"If you see a level where there's no representation, ask yourself the question: 'Why, and what must I do?' We've got to do these things, and then we're on the road to equality. It doesn't mean that we're there, but we're on the road – and there is much to do."
Reflecting on the event, Stuart said it had been a day of highlighting issues that deserved more attention.
"Let's ensure that those groups that people feel like have not been represented find ways to be heard," he said.
"What has happened before is behind us – it's what's going forward that you can focus on, and I really love to know that the people in this room here are the start of that process."