The Lord Lieutenant of Nottinghamshire Sir John Peace on Saturday 25 June, hosted over hundreds of organisations from across Nottingham and Nottinghamshire who have been participating in voluntary services geared towards improving and uplifting the lives and livelihood of the people around the city and county.
The summer reception ceremony, which was held at The Manor, Caunton, Newark, brought together his Deputy Lieutenants, Mayors, respectable dignitaries, awardees, volunteers and a cross section of people from the county of Nottinghamshire.
According to Lord Lieutenant Sir John Peace, one of the greatest benefits apart from recognition of organisation is "meeting with each other, some coming together and doing things together to make your organisations stronger".
"We also have young people organisations who have done excellent work in the community and will be presented with special award which is added to the awards this year", said the Lord Lieutenant.
Sir John Peace described his deputy lieutenants as "very special people who are doing a great job in Nottinghamshire by identifying organisations and individuals who they think are worthy of Queen's Awards." He thanked them for the amazing work they are doing in the community and for their part in the Queen's Jubilee celebration.
The Queen's Award for Voluntary Service is the highest award with the equivalence of MBE. It was instituted during The Queen's Golden Jubilee in 2002 with the objective of recognising voluntary service providers that have contributed immensely to the development of their local communities. The voluntary services cover areas of benefit ranging from social, health, environment to economic services.
This year's Queen's Award winners are: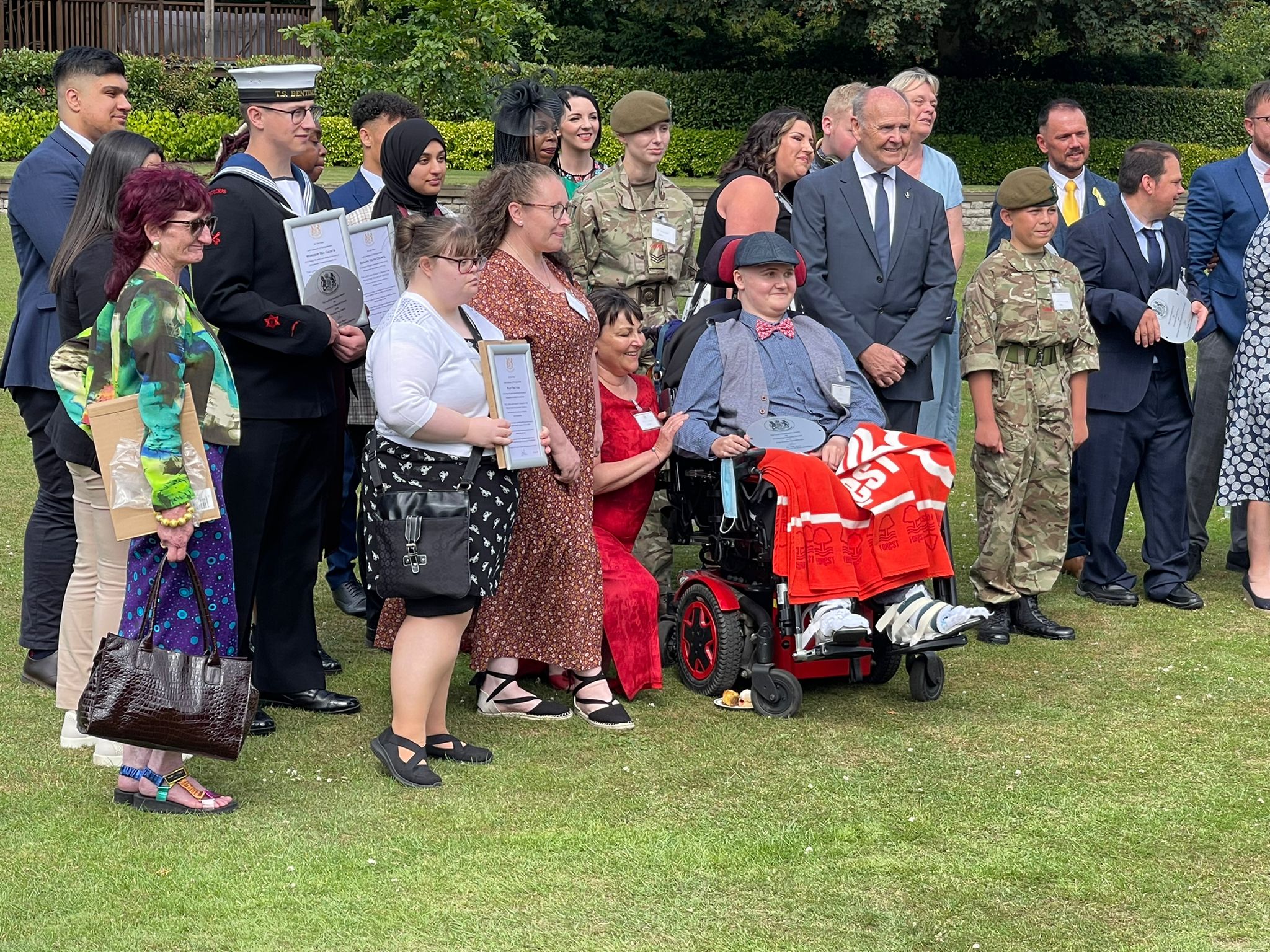 Nottinghamshire Scout Council: provides opportunity for volunteers to be trained and to work with young people including boys and girls across the county. It is one of two scout groups nationally to run a very successful charity shop which is entirely run by volunteers generating the funds for the training of volunteers provided within the movement to ensure they acquire the appropriate relevant skills and knowledge to provide the service for young people.
The Lace Market Theatre, which is an amateur theatre group run by volunteers, this year celebrated its centenary. The theatre contributes to enriching and educating the lives of the community in theatre and creative arts over the period. Their determination in raising the necessary funds to renovate and maintain the premises successfully, thus restoring an historic building which benefits the community is remarkable. Volunteers devote an estimated 36 000 hours each year to keep the activities and the facilities of the theatre ongoing.
Since he introduced the Lord-Lieutenant's Award for Promoting Voluntary Service in Nottinghamshire in 2016, Sir John Peace annually awards deserving organisations. Lord-Lieutenant's Award for Promoting Voluntary Service has so far recognised 38 organisations across Nottinghamshire for the work they have done to make a difference in the county.
This year's winners of the Lord-Lieutenant's Award are:
Stop The Violence Media Campaign (Violence Reduction Unit) commissioned a social media campaign in 2019 to address key themes within the scope of serious violence such as weapon enabled violence, criminal exploitation of young people as well as sexual and domestic violence. 134 volunteers aged from 13 to 25 contributed to the development of the social media campaign.
Bluecoat Beechdale Academy made it the second time, 2016 and 2022 students' continued commitment to voluntary service during the COVID Pandemic to students' life and wellbeing.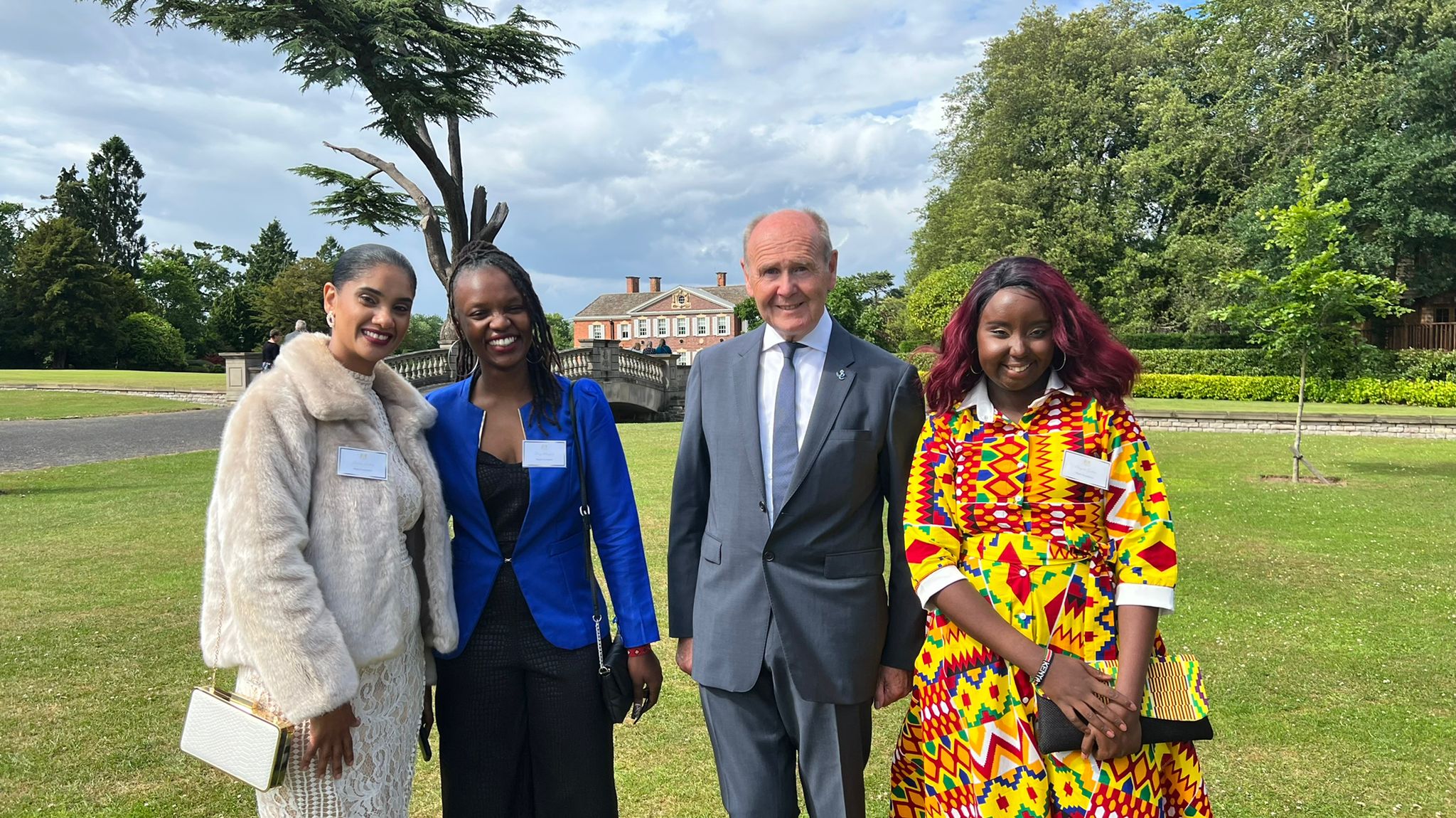 Spectrum WASP (We Are Special People) was founded in 2009 and they provide various programmes and activities, and life skills for children and young people with special and additional needs and their families so that they might develop more confident and interactive life learning skills.
Nottingham Army Cadet Force has been operational for over 70 years with over 600 young people from 12-18 years which is entirely staffed by volunteers many of whom are former cadets, parent cadets or ex-army. 90% of them take part in one or more voluntary activities totalling to 0ver 1000 hours a year.
University Hospital Youth Service facilitates a young group in Lenton with long term illnesses afternoon drop-in sessions in the Queen's Medical Centre children's ward and supports sessions for children with similar illnesses. They also organise education talks for health professionals about the social work and approach to children's health care.
Gedling Youth Council is a body of young school goers with the role of investigating local issues of concern on behalf of their peers and act as a consultative group. They make recommendations for service organisations such as the District Council and the Police to improve their engagements with young people and raising the profile of young people in civil society.
Worksop Sea Cadets was started in 1945 and consist of about 50 young people ranging from 10 to 17 years old, supported by 25 adult volunteers staff members. The group requires each adult and cadet member to commit to approximately 6 hours week either in attending meetings or participating in fundraising activities and other events in the community.
Pulp Fiction Movie Guard is a CIC whose purpose is to provide support, training and opportunities for young people across Nottinghamshire who have learning disabilities such as down syndrome and autism.
Inspire Youth Arts, Mansfield focuses on creating inclusive opportunities for young people to experience culture and become directly involved in the arts. Over 100 young people aged 14-19 access the facility every week and volunteer to design, organise and deliver art events for other young people.
Other winners include West Bridgford Squadron Air Cadets, St Johns Ambulance of Calverton