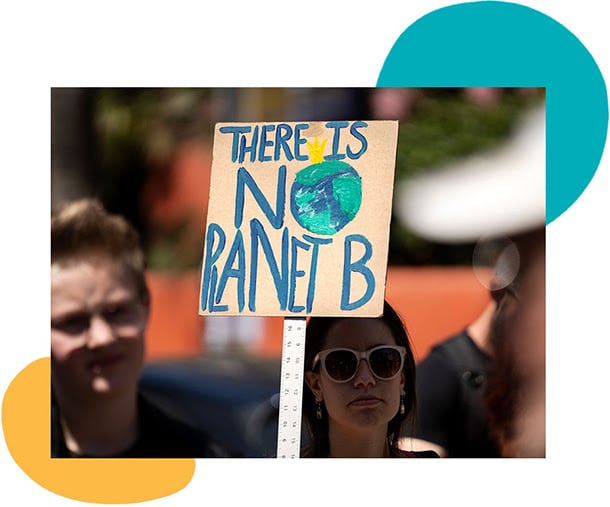 With rising temps, tornadoes, mudslides, hurricanes, and wildfires, the world's literally and figuratively on fire — leading many of us to experience something called eco-anxiety.
Eco-anxiety is exactly what it sounds like. Our friends over at Medical News Today define it as a fear of environmental damage or ecological disaster. It's a pervasive feeling of helplessness that can negatively affect your daily life.
Do you relate? The largest study ever conducted on climate anxiety found that 75% of young folks between the ages of 16 and 25 years agree "the future is frightening." And in another 2021 survey, more than 56% of participants believe "humanity is doomed." Experts claim these feelings can lead to negative side effects like insomnia, irritability, and depression.
Whether you feel hopeless, scared, anxious, or something in between, we're here with ways to cope and manage these potentially harmful feelings. Learn what causes it, take breaks from reading scary news, get involved in your community, and seek therapy if you need it.
Tl;dr – Eco-anxiety affects more than half of young people, but there are ways to cope and make the effects of climate change feel a little less devastating. Check out our article to learn more about how to manage your mental health. You can also scroll down to read some good news about what's being done for our planet below!