Reading Time:
4
minutes
This summer saw the revival of Derby's Caribbean Carnival following a three-year hiatus – here's how the long-awaited day went down…
Radiant sunshine, pounding music, beautiful costumes and a joyous crowd to experience it all with – these are the key components of a memorable Caribbean Carnival.
However, this year's Carnival was more than just the sum of its parts, marking the return of a palpable sense of community spirit that has been lying dormant within our city for the past three years, as people came in droves to celebrate together.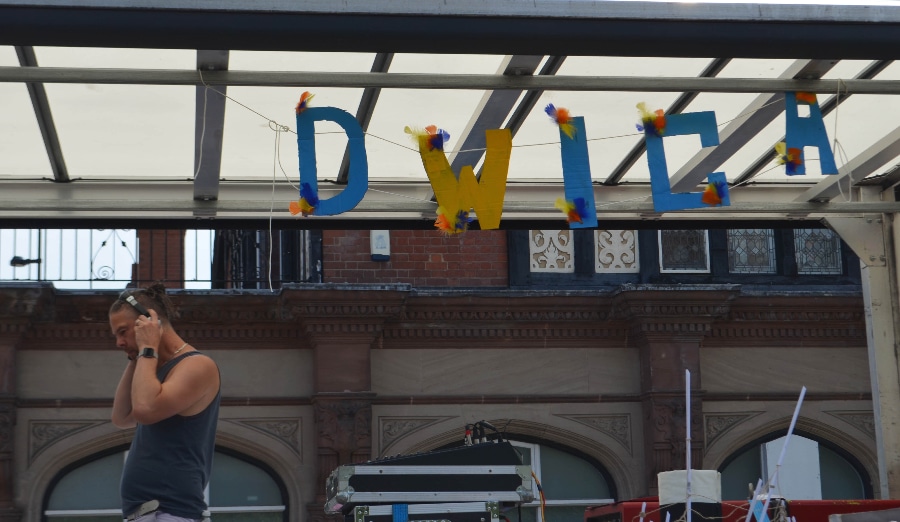 The event – the result of the painstaking efforts made by the Derby West Indian Community Association – has been a summertime staple for nearly six decades, but was a necessary albeit unfortunate sacrifice in the fight against the Covid-19 pandemic.
DWICA board member Cecile Wright, one of the many smiling faces in attendance, suggested that the huge turnout could be a silver lining of Carnival's extended absence.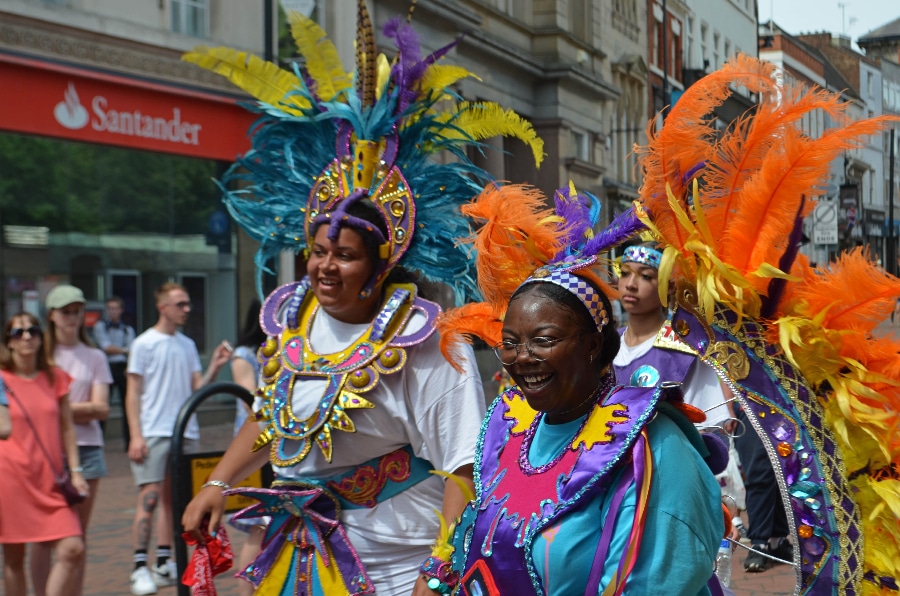 "Because there were three years of not having a Carnival in person, it might have galvanised people to come out and participate – and it has been tremendous," she said.
"This event denotes legacy, unity, multiculturalism and diversity at its best in Derby. I have attended many over the decades, but I have to say, this has been the most spectacular."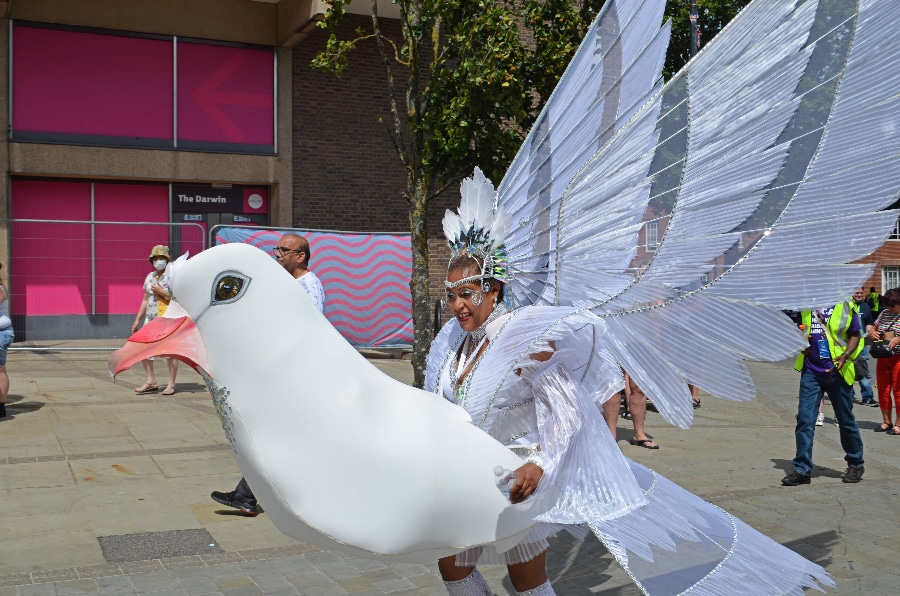 The procession of themed troupes from around the country marched from Cathedral Green for hours before reaching the fair at Osmaston Park, where they competed in a dance-off. (Naturally, Derby's own Cultural Roots Carnival Troupe came out on top.)
Yet, for the hard-working crew at DWICA, this journey goes back much further than simply what attendees saw on the day.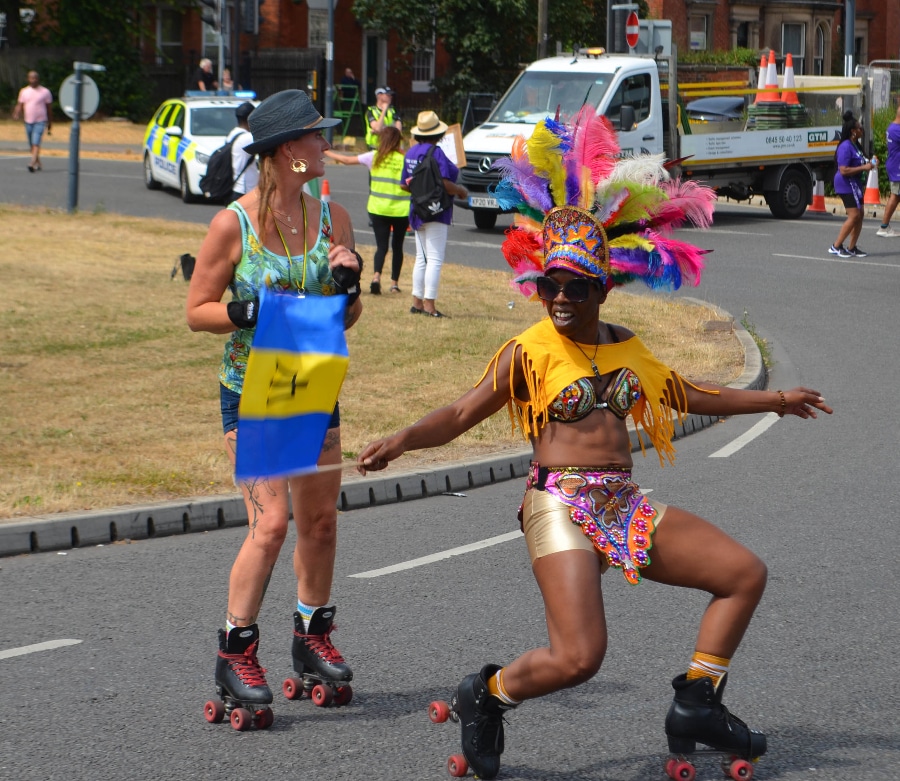 The preparation process spans months, as volunteers are hired, performers are trained, health and safety policies are carefully scrutinised and a team of designers led by Samantha Hudson – aka Sam Carnival – bring the stunning costumes to life.
Furthermore, Chairman George Mighty explained that bringing back the Carnival for 2022 was not merely a case of picking up where they left off and proceeding as usual.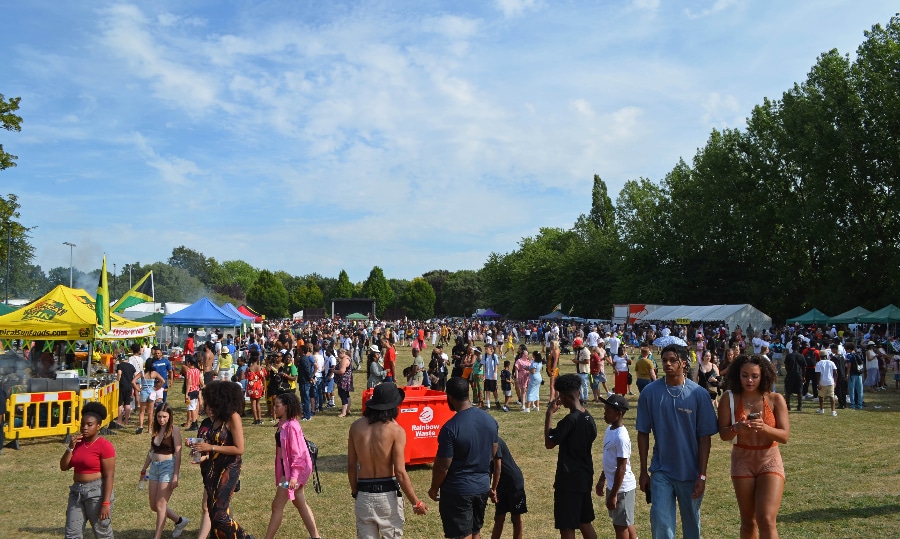 Over the course of the pandemic, some of the services DWICA has previously relied on went out of business, meaning there were difficulties securing the performance stage and the generators that power the travelling sound system.
Nonetheless, this year has been a success.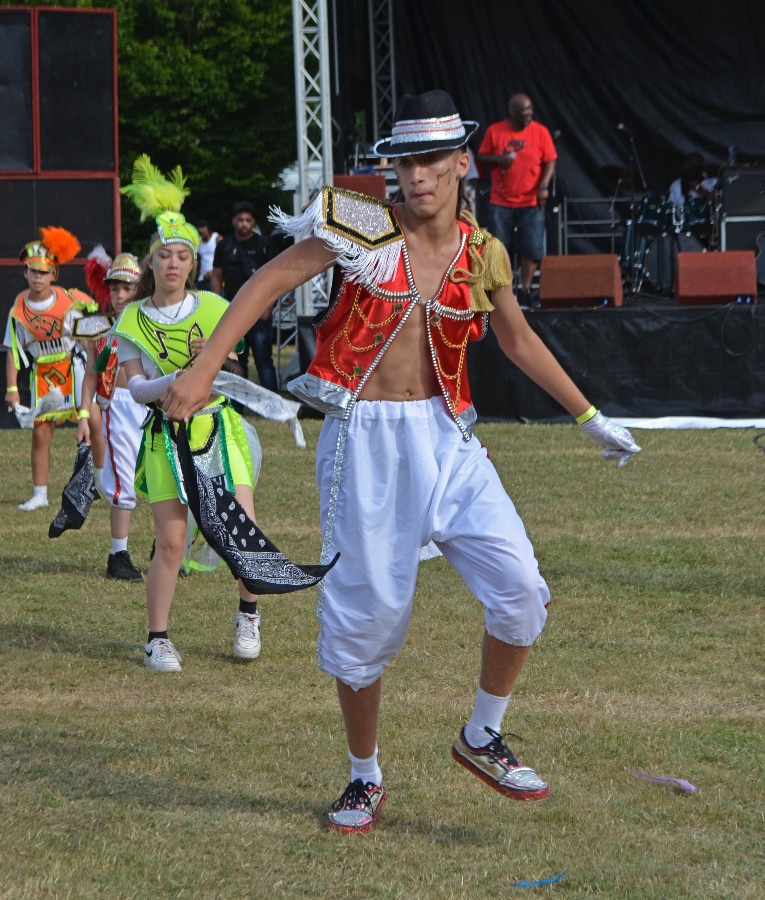 "In Derby, we always have a Carnival without problems and I'm pleased to say that this year was no different," Mr. Mighty said.
"We had to overcome a lot of hurdles – the volunteers and marshals are so committed.
"Sometimes people just look at the end product and ignore the process, but it wouldn't be possible without our volunteers. I think it went very well and I am extremely pleased."
By Jamie Morris