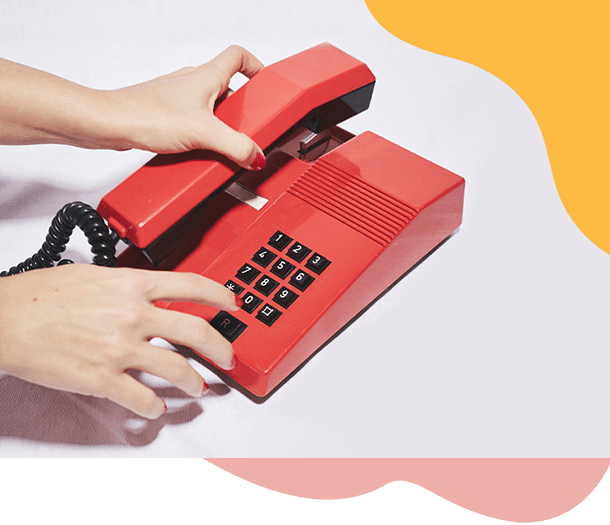 When you're going through a crisis, the last thing you need (or can do) is to look up an 11-digit phone number — you need accessible help ASAP. That's where the national 988 Suicide and Crisis Lifeline comes in.
Since switching from (the still functioning!) 1-800-273-8255 to 988 on July 16, this 24/7 suicide prevention hotline serves as an easy-to-remember number to call or text for folks in need of emotional help. It's confidential-ish: You don't need to give them any identifying info, but they'll be able to see your phone number or IP address so they can connect you with a local center if necessary.
So, how's it going so far? Well, there are mixed reviews from people and experts alike. Here's the 411 on 988.
First, let's dive into the cons:
The lifeline is already having a hard time meeting demand due to the increased rates of youth suicide, especially among marginalized groups like youth of color and LGBTQ+ kids.
Experts worry that this will only get worse as demand picks up over time.
The lifeline can dispatch the police to your location, which isn't always helpful because it may actually escalate a situation or mental health crisis.
Now for the pros:
The lifeline offers free 24/7 access to emotional support from a trained volunteer or mental health counselor at a crisis center within minutes of reaching out.
Counselors are available to speak with callers in English or Spanish.
There's already an increase in federal funding to 988 networks across the United States, which may help make sure that call centers are prepared to handle expected surges in calls.
The support received from calling or texting 988 can ultimately save your life or the life of a loved one.
We still have a looong way to go to reduce self-harm and death by suicide within our communities (think: affordable housing, accessible healthcare, job opportunities, debt reduction), but the 988 number is a hopeful step in the right direction.
tl;dr: Accessible and affordable suicide prevention resources and mental health help are key to saving lives. The updated 988 Suicide and Crisis Lifeline is a helpful resource for people in crisis who are seeking support. It may not be the best resource for you, though. Here is a list of additional suicide prevention resources to consider.
If you or someone you know is in crisis and considering suicide or self-harm, seek support: