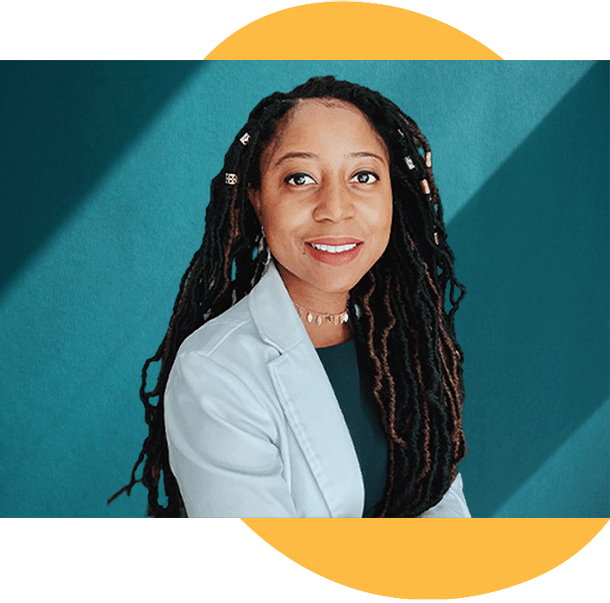 Best known for Brown Skin Derm on Instagram and TikTok, Dr. Adeline Kikam is a board certified dermatologist who works with and advocates for People of Color, their skin health, and access to skin health care. Between her social media work, lectures, and serving on advisory boards, she's working hard to smash stereotypes and address inequities in healthcare.
We asked Dr. Kikam about how she got her start, the impact of her work so far, and more. Check out our Q&A below.
Q:Tell us about your journey: How did you get started in skin care and dermatology? And what inspired you to start your social media account @brownskinderm?
A: Naturally in medical school, I was drawn to dermatology as a specialty, given my personal struggles with my skin. I struggled with acne growing up — not just on my face but on my chest and back. The hyperpigmentation that came with my acne was a double blow to my self-image.
I struggled back then with finding information on how to care for my skin as a Black woman — what products to use, what to avoid, why Black skin was so prone to hyperpigmentation, and so on. I decided to create @brownskinderm, a platform that will include us (People of Color) in conversations about dermatologic conditions that predominantly affect darker skin tones.
I also wanted to use the platform to encourage conversations that force us to evaluate how we define beauty … and how the medical community studies and treats conditions that affect People of Color.
Q:Your page has evolved since launching in 2017. How has it changed over time?
A: My platform has evolved to be more meaningful and recognizable. I not only discuss medical conditions but elective aesthetic procedures, offer sunscreen suggestions that are suitable on darker skin tones, review medical-grade cosmeceutical products, and feature other dermatologists and organizations that advocate for Communities of Color.
I also work with brands to articulate their needs so that skin and hair care offerings are more inclusive. I talk freely about my journey and struggles as a Black woman in one of the least diverse subspecialties in medicine. It's impactful in terms of inspiring minority medical students to pursue dermatology — one of the most competitive specialties in medicine to get into but certainly not impossible.
Q: What are some misconceptions about skin care that you hope to dispel? A: Black and Brown people have increased melanin that offers some measure of protection from the sun's harmful rays, but it is not all-protective as many would like to believe. Overexposure to UV radiation can induce DNA damage resulting in sunburns and premature aging, worsen hyperpigmentation by overstimulating melanin production, and cause skin cancers. I have also come across many people who still believe people with brown skin are not candidates for procedures such as lasers and chemical peels, which is not true. While those with brown skin are more prone to adverse effects from these procedures, such as scarring and hyperpigmentation, their brown skin does not completely disqualify them from it. Q: Skin care has become a huge movement. What are your thoughts on the rapid growth in this field? A: I think people are becoming more empowered to pay attention to their skin needs, and it's great. Our skin, after all, is the largest organ and people have taken it for granted for a long time. At the same time, we cannot ignore the hyper-commercialization and consumerism that comes with the skin care movement. I think information on skin care needs to be accessible and affordable across all social classes and not come off as elitist and exploitative.