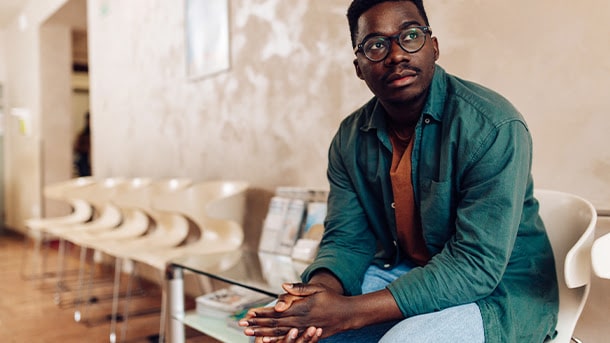 Why do many men avoid going to the doctor?Cleveland Clinic's 2019 MENtion It men's health survey found that 72% of men would rather clean a toilet than go to the doctor, and 65% report avoiding going as long as possible. And a May 2022 online survey conducted by The Harris Poll for Orlando Health found that one-third of men don't think they need annual health screenings. Clearly, many men don't like going to the doctors. But why?!

Many reasons — fear, stigma, thinking they're "supermen," not having a primary doctor, financial concerns, not wanting to be vulnerable about health concerns, etc. Whatever the reason, not going to the doctor can put off diagnosis and treatment of health issues. "Patients that are diagnosed at an early stage have a much better prognosis than those who show up too late at the doctor," Dr. Nikola Djordjevic told Healthline.

An increased focus on men's health is helping men take their health seriously, which can lead to an increase in going to the doc. But what can we do to help in the meantime? If you have a loved one who avoids doctors, Djordjevic recommends offering to join them so they feel supported. Start off small by scheduling an annual screening, then go from there. The sooner they go, the better.

PS: If you're uninsured or underinsured and cost is delaying your visit to a doctor's office, resources are available. Learn more about finding free or low cost healthcare near you.
YOU'RE UPOn Wednesday, we asked what makes you feel young despite your age. Here's what some of you had to say."A good night's sleep and laughter." — Helen W."An hour workout five days a week. Stretches seven days a week. Reasonably healthy diet. Good friends. Attending my church each week. A family that lets me live my life yet keeps very close contact. Whenever the weather permits, laps in a pool. I am very fortunate to have good health at eighty years plus. It is work, but so worth it." — Morris D."I'm 69 years old but I still feel half that. I exercise and do yoga every day. I meditate daily and watch my diet. But I also don't buy into the thinking of myself as old or elderly. I don't mind aging but I just don't worry or think about it much. It's your mental attitude that makes the difference."