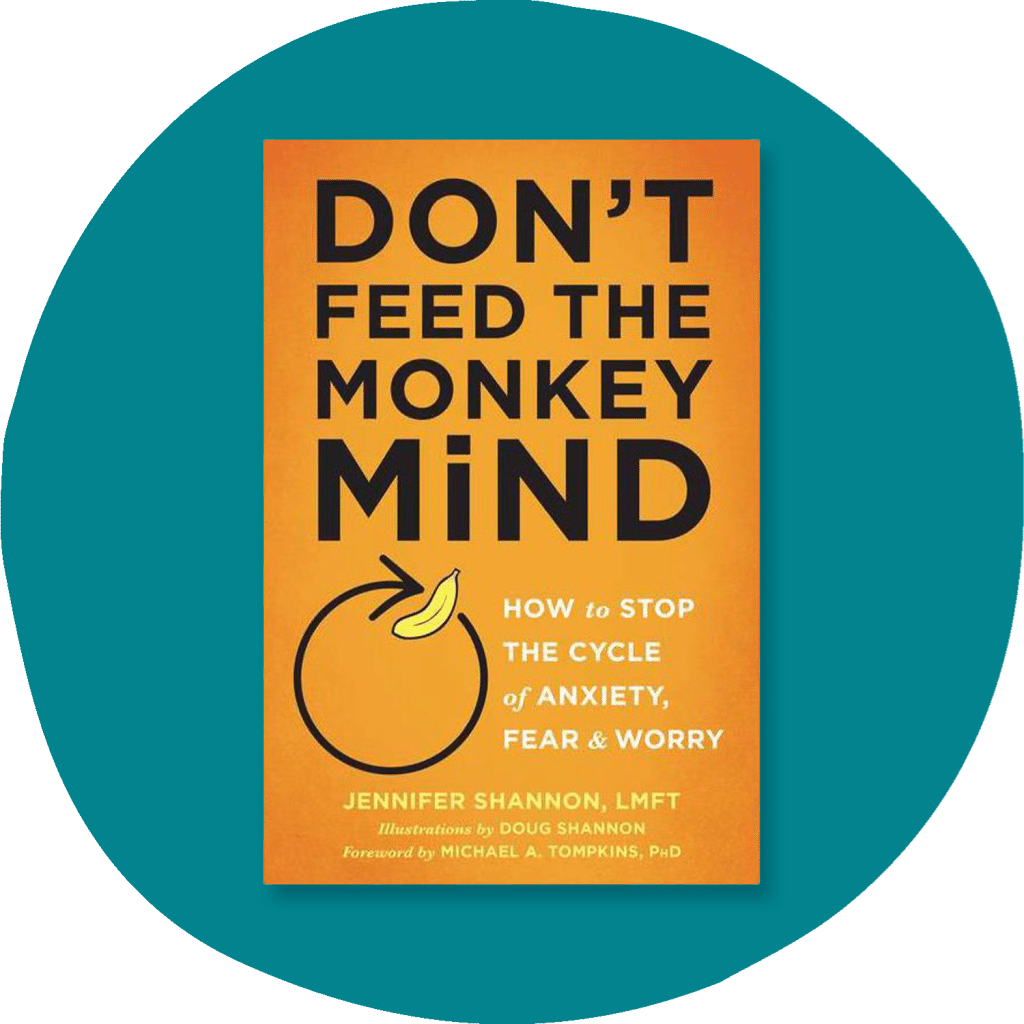 ''Don't Feed the Monkey Mind: How to Stop the Cycle of Anxiety, Fear, and Worry''
Casey McQuillen, I, and other folks with anxious brains know about ''the monkey mind'' all too well. (If you don't, it's the nonstop overthinking and chattering of worries, fears, and anxious thoughts bouncing around your head.) In this book co-created with mental health experts, psychotherapist Jennifer Shannon explains how to break that cycle, silence the monkey mind, and find mental peace.
Shannon provides effective therapy practices, like cognitive behavioral therapy, acceptance and commitment therapy, and mindfulness techniques to keep anxious thoughts from bubbling over. The book is also full of fun illustrations, exercises, and anecdotes. If you want to manage your anxious thoughts to feel more in control and live a healthier, happier life, consider grabbing this helpful workbook.