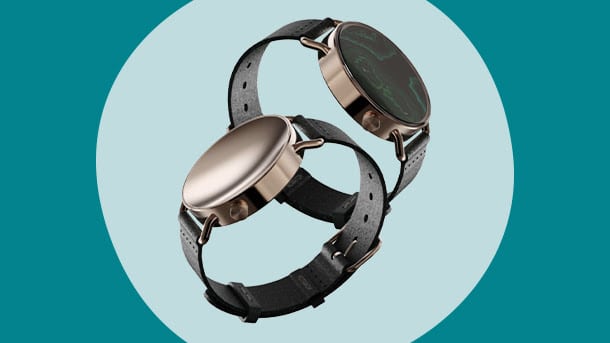 This new wearable will be able to track your stress levelsIf left unmanaged, constant stress can lead to heart disease, a weakened immune system, depression, and even chronic pain. That's one (important!) reason to pay attention to the signs you're under high stress. Thanks to a new high-tech wearable from NOWATCH and technology brand Philips dropping this fall, you can easily watch your stress levels in real time.

Why is this option potentially more useful than your current smartwatch or stress wearable? NOWATCH's "awareable" more accurately measures and predicts stress through electrodermal activity sensors that can read cortisol levels through your skin. It also tracks other factors like heart and breathing rate, temperature, movement, and sleep activity to give you a more comprehensive reading of how stimulated you are throughout the day and night.

And it doesn't stop there. Based on your health reports, the app recommends ways to feel better and stress less going forward.

If you're looking for a new stress management tool, keep your eyes peeled for the official launch of this new wearable by NOWATCH. We're not sure how much it'll cost, but it could be a smart investment if you're super health-conscious (or super stressed out). In the meantime, you can try out these 15 simple ways to relieve stress.