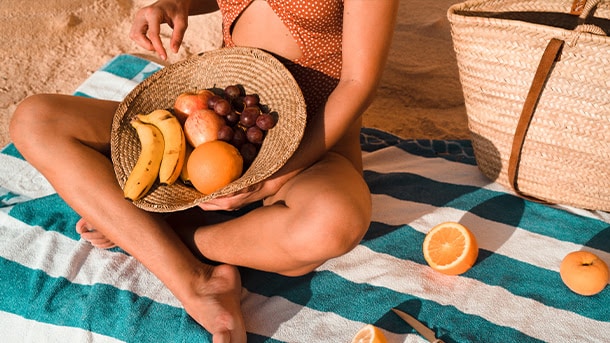 Can a fruit a day keep depression at bay?
In a development that's making parents everywhere say, "I told ya so," the amount of fruit you eat may be linked to your mental health.

The new study, published in the British Journal of Nutrition, surveyed 428 people about their mental health and their fruit, vegetable, and savory food consumption. The results found that people who snacked on nutrient-rich fruit throughout the day had a more positive mental state and fewer symptoms of depression than people who snacked on nutrient-poor savory snacks.

The savory food snackers had higher levels of anxiety and more mental lapses, such as forgetting why they went into a room, misplacing items, and blanking on names of acquaintances. More frequent mental lapses were associated with lower scores of mental well-being.

The study didn't look into causality, so the authors stopped short of saying eating fruit will improve your mental well-being. But honestly, don't get us started on the benefits of eating fruit. It'll help you get your daily fiber dose. It'll satisfy a sweet tooth with a fraction of the sugar you'd get from a candy bar. It'll smooth out your bowels — OK, we said don't get us started!