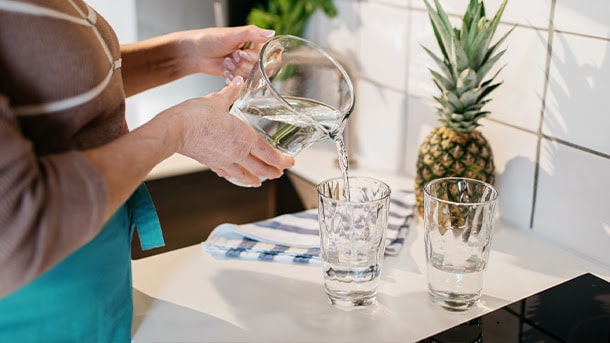 You're probably hydrating wrong
Staying hydrated is a cheap and easy way to help your body stay healthy and feel like you have your life together. (We're not kidding; research shows a link between your level of hydration and your mood.)

But despite everything you've ever been told, staying hydrated isn't as simple as gulping down 8 cups of water a day. (No one even knows where that number came from, and experts say it isn't possible to make general recommendations about water intake since we're all so different.)

Yes, water is a nonnegotiable part of hydration. But it isn't the only thing keeping you hydrated. Your cells also need the right balance of minerals, especially sodium, magnesium, and potassium. You might know these minerals as electrolytes.

Most of the time, you get enough of these minerals through your diet and tap water. But when your body loses an excessive amount of water, it's vital to replace those minerals by consuming electrolytes. In fact, drinking too much water without electrolytes can cause overhydration, which can lead to water intoxication in rare cases.

And as you may have figured out on your own, drinking electrolytes can speed up the rehydration process even if you're just mildly dehydrated. Coconut water is a hangover's best friend for a reason.