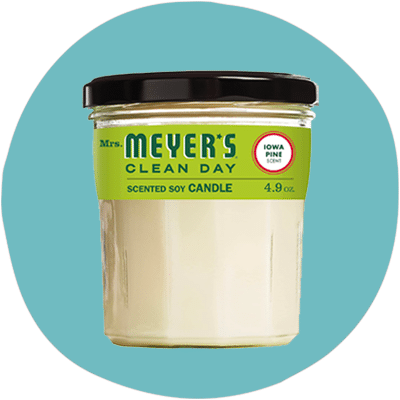 Mrs. Meyer's Clean Day Soy Candle in Iowa Pine
ICYMI: It's mid-autumn, which means it's officially time for pine-scented things. Do I burn this Mrs. Meyer's Iowa Pine soy candle through all of fall and winter? Yup. Do I also use the matching hand soap? Also yup. I've tried a lot of pine scented things, and this is definitely one of my favorites.
The scent of this cruelty-free soy and vegetable wax candle resembles a freshly cut pine tree. The wick is nonmetal, lead-free, and can burn up to 25 hours. It also comes in a recyclable glass jar so this candle is pretty, sustainable, and smells like Christmas. I know we're a couple of months away from the holiday, but it's basically here, so why not embrace it?