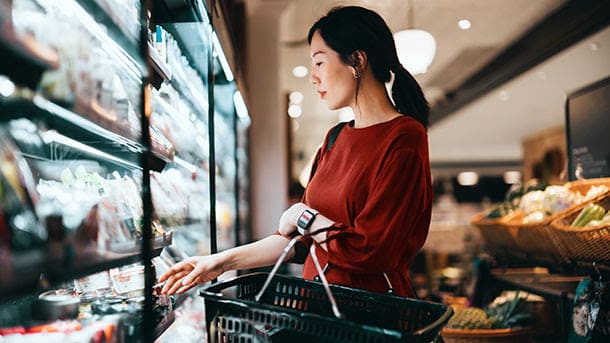 The FDA is redefining the word ''healthy''
The word "healthy" gets slapped on food packaging left and right without much oversight or regulation — but not anymore! The Food and Drug Administration (FDA) has officially proposed an update to how it defines "healthy" foods after 6 years in the making.

The FDA's goal is to better align with current nutritional science, the newly updated Nutrition Facts label, and Dietary Guidelines for Americans. Oh, and to improve people's diets and overall health, too. This change was largely inspired by this September's White House Conference on Hunger, Nutrition, and Health and national strategy to end hunger, boost nutrition and physical activity, and reduce diet-related diseases by 2030.

So, what exactly will change? According to the FDA, products must meet the following requirements to meet this new "healthy" definition:
•contain a specific amount of food from at least one of the main food groups or subgroups, like fruits, veggies, or dairy, recommended by the Dietary Guidelines•meet specific limits for certain nutrients (e.g., saturated fats, sodium, added sugars) based on a percent of the Daily Value for the nutrient according to its food group
How will you know once these updated packages hit your local store? Expect an easy-to-spot label or symbol that'll let you know the product is actually healthy (design and launch are currently TBD). And even though we love a clear label, continue to carefully read the nutrition information on your food and try to eat a well-balanced diet consisting of whole foods for optimal health.

Pssst: If you need help decoding food labels, read our guide here.