Reading Time:
2
minutes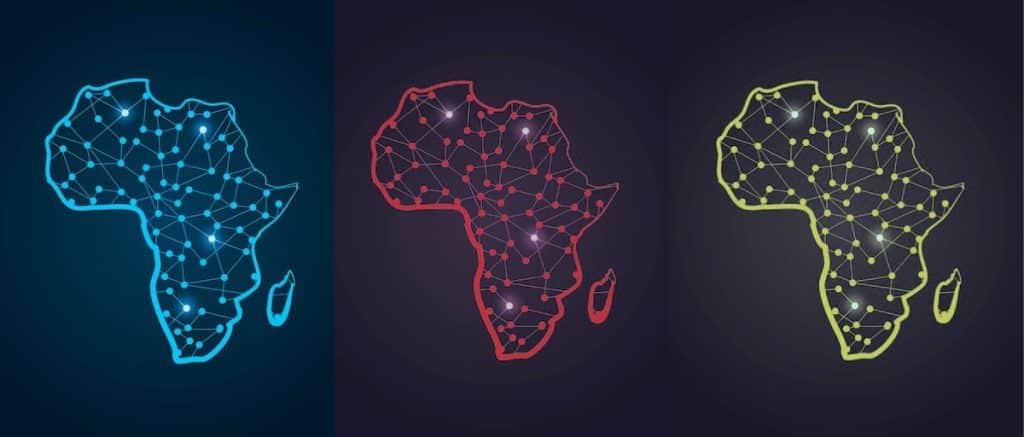 Last night, Film Africa 2022 opened with the UK premiere of Our Father, The Devil. This Tribeca Film Festival Audience Award winning film follows caretaker Marie as her peaceful life in France is upended by the arrival of a charismatic priest who reminds her of her traumatic past. The film was a huge hit with our audience, who were captivated by Babetida Sadjo's excellent acting that, under the direction of Ellie Foumbi, draws viewers into an unnerving yet compelling tale of trauma, revenge, survival, loss and love that shows the experience and impact of conflict from an entirely new angle.

We were privileged to be joined by Ellie for a Q&A, in which she described the experience of writing and casting during lockdown, and how her experience as an actress impacted her approach to writing and directing.At the afterparty, we were treated to champagne and canapes, but we put a Film Africa spin on these with Nigerian sparkling palm wine from London Manya and Cameroonian canapes from Inspiring Chefs.
Fictional Crime Capers, Delivering Dreams, and Returning HomeThe Umbrella Men Screening + Q&A + Film Africa Live: Goema Club
Sat 29 Oct, 6:30pm BOOK NOW
We still have a few tickets available for the European Premiere of John Barker's latest film, The Umbrella Men.

Musician Jerome Adams returns home to Cape Town for his father's funeral. There he learns his dad left him the Bo-Kaap community's beloved Goema Club, as well as leadership of The Umbrella Men minstrel troupe, which all comes with a substantial debt with a bank overdraft soon coming due, threatening the Club with repossession. Aided by friends and family, Jerome plots a bank heist using the annual carnival parade as cover.

John will be in attendance to answer questions, and the screening will be followed with a recreation of the Goema Club, with live afrobeats from Soothsayers, before Golden Lady takes over the decks with Amapiano and Afrohouse. We also have rum tastings from Kromanti Rum and food from the award winning Caribbean Chef Anthony Cumberbatch. Expect to party!Yoon

Sun 30 Oct, 4:00pm BOOK NOW
Mbaye Sow is a one-man Amazon store. In his trusty Peugeot 504, he receives orders and delivers merchandise along the 4000km that separate the two places he calls home, Portugal and Senegal. Yoon is an intimate portrait of the secrets he keeps, the dreams he makes come true, the disappointments he will remedy at a later date, and the open-hearted people he encounters on his odyssey.NO SIMPLE WAY HOME

Sun 30 Oct, 6:00pm BOOK NOW
As peace in South Sudan hangs in the balance, a mother and her two daughters return home from exile. The mother's mission is to safeguard her late husband's vision while her daughters struggle with what it means to call South Sudan home. A deeply personal account of what it means to grow up in exile, and a heartfelt testament to the realisation that there truly isn't a simple way to go back home.