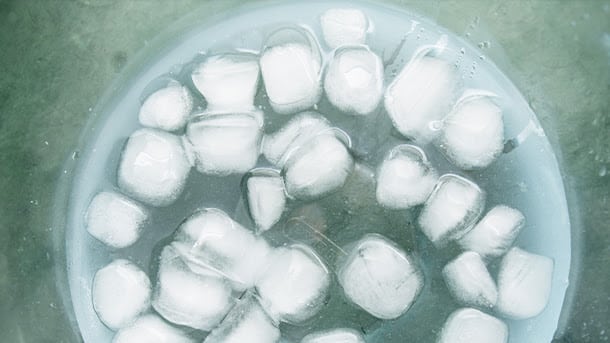 You run into your ex while wearing sweats, you're hit with a surprise vet bill and a surprise car bill in the same week, you forget to buy milk — stress is an unavoidable part of life. But you don't have to let yourself simmer in a pot of cortisol soup until the brain fog rolls in and there's no way to reclaim the day. You can hack your body back to a resting state. And one way to do this is by submerging yourself — or a part of yourself — into very cold water.
Why does it help? Immersion in cold water stimulates the vagus nerve, which activates the parasympathetic nervous system, aka your "rest and digest" state. This brings your heart rate down and helps your breathing become even. It also may get the dopamine flowing, giving you feelings of pleasure.
For the full effect, it's best to submerge your whole body in cold water. But if you don't have a lake on hand or you need relief ASAP before your next Zoom meeting, dunking your face into a bowl of cold water can do the trick.
How cold should the water be? Advocates of the Wim Hoff method would say the colder the better, but water that's in the 50 to 59°F (10 to 15°C) range can still effectively stimulate vagal activity. (And if you have a history of heart problems, please talk with a doctor before you start dabbling in the world of cold water plunges.)