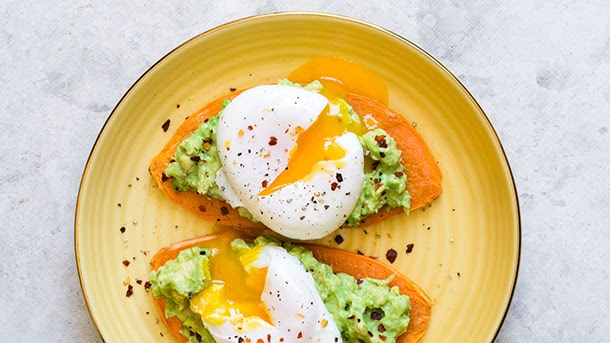 If you're looking for ways to better balance your blood sugar, we've got a simple and delicious tip for you: Swap out your sweet breakfast with something savory instead.

It might sound obvious, but eating pancakes, french toast, or sugary cereals in the morning can trigger a day-ruining blood sugar spike. Don't get us wrong, sugary foods aren't "bad," and people with diabetes can *absolutely* eat sweets contrary to popular misconception, but the timing of when you eat them is important. Breakfasts higher in healthy fats, protein, and fiber help your body better manage blood sugar levels throughout the day.

Our savory go-to: a sauteed veggie egg omelet. For more ideas, check out our list of 14 breakfast ideas for diabetics. Oh, and be sure to consult with your doctor to make sure your diet is meeting your health needs.