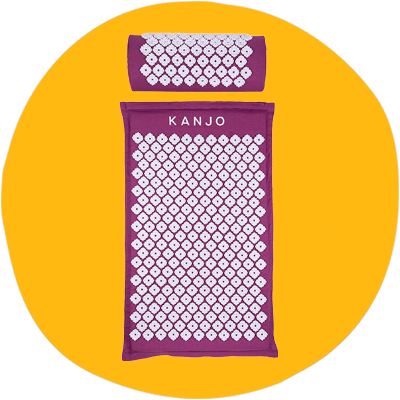 Kanjo Premium Acupressure Mat
Can't afford to try acupuncture or other expensive diabetes treatments through your insurance plan? This premium acupressure mat by Kanjo may be a similar yet more affordable way to feel better from the comfort of your home.
This prickly "bed of nails" is designed to activate several acupressure trigger points at the same time for maximum relief! Laying on 8,000+ pressure points might sound uncomfortable, but after a few seconds, any weird sensations should fade and you'll start to feel warm and tingly. Then, after 15 minutes, you might notice less muscle tension, pain relief, better blood circulation, feelings of relaxation, and more health perks.
Kanjo's acupressure products are even FSA- and HSA-eligible! So whether you go through or out of insurance, trying this mat might help you manage diabetes or your overall health and well-being.