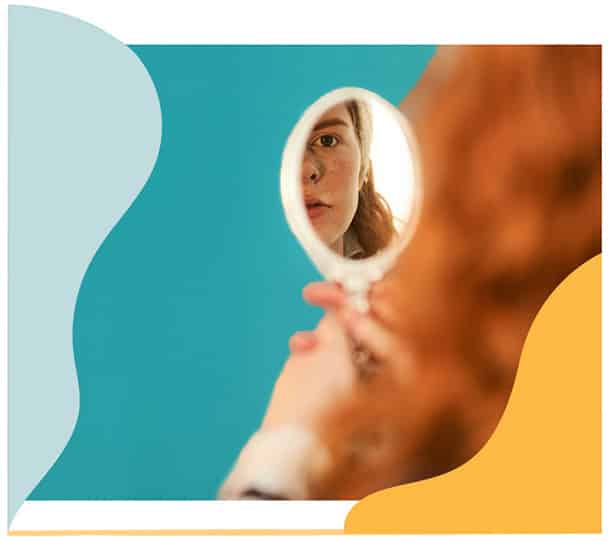 The internet is in flames over a recent article in the New York Post headlined "Bye, bye booty: Heroin chic is back."

As many of you will remember, "heroin chic" was a fashion trend in the 1990s and early aughts that glamorized extreme thinness, sunken eyes, stringy hair, and a general sickly vibe. The trend was widely seen as a glorification of opioid use and anorexia, which are among the deadliest mental health disorders.

Last week, actress and proponent of body neutrality Jameela Jamil tore into the Post article in a heartfelt op-ed. "'Heroin Chic' had my generation in a chokehold," she writes. "Most of us still haven't fully recovered. I barely made it out alive, myself."

Jamil isn't being hyperbolic. It's estimated that 10,200 people die every year in the United States as a result of an eating disorder.

Eating disorders of all kinds can be difficult to treat, and people in recovery may return to old behaviors.

Like Jamil, I too grew up in the era of heroin chic. I remember being fascinated by super-skinny women like Kate Moss, who famously told a reporter in 2009 that "Nothing tastes as good as skinny feels." The nihilism of sacrificing so much in the name of an aesthetic appealed to my dark teenage brain.

And that was before social media. These days, 35% of teenagers are using social media "constantly." TikTok (the second most popular social media site for teens) is a breeding ground for toxic diet culture and nutrition misinformation, according to a new study. (This year, TikTok made policy changes to tackle the spread of eating disorder content, but users are finding ways around the restrictions.)

If you're living with an eating disorder, you can find help by calling, texting, or chatting online with a trained support person here. There are also online eating disorder support groups and apps to help you through your recovery.

tl;dr: The internet is livid about a recent New York Post article announcing that "Heroin chic is back." Among the swath of reactions to the article was a call to arms by activist Jameela Jamil to stop this deadly trend in its tracks. The potential reemergence of heroin chic collides with the increase of health misinformation spreading across TikTok and other social media platforms.