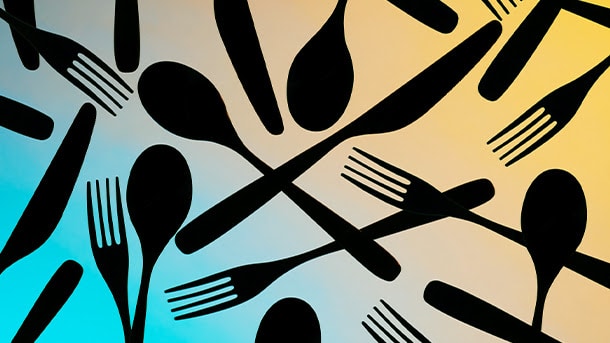 "I'm not doing carbs right now." "I'm going to the gym to work off dinner." "I don't even want to know how many calories are in this." Disordered eating is easy to overlook because many of the common signs are accepted, if not encouraged, by the culture we live in.

Disordered eating refers to problematic habits around food and diet that don't meet the diagnostic criteria of an eating disorder. Examples of disordered eating include exercising to "earn" a meal, doing fad diets, skipping meals, and being fearful of "unhealthy" foods. While not an official diagnosis, disordered eating can take a serious toll on a person's mental health. And it also increases the risk of developing an eating disorder.

Research has found that TikTok may also be contributing to disordered eating. The study looked at 1,000 nutrition-related videos with more than 1 billion views and found that the majority pushed the idea that being thin equated to being healthy. They also noted that most videos were made by nonexperts.

We can all do our part to frame food as joyful and nourishing, instead of shameful and restrictive. Consider the way you talk about these subjects and remember that children and young people can be especially impressionable. What feels like an offhand comment about weight or food to you may have a more significant impact on them.

If you're living with an eating disorder, you can find help by calling, texting, or chatting online with a trained support person here. There are also online eating disorder support groups and apps to help you through your recovery.