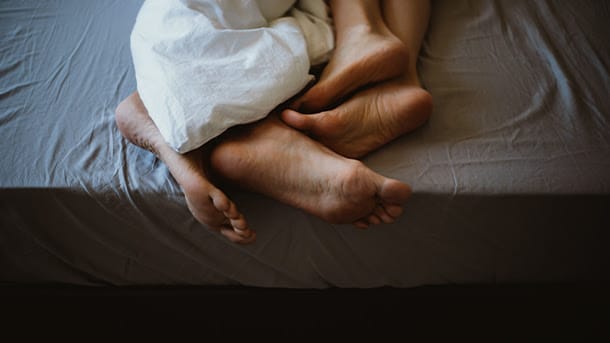 You've heard of sleepwalking and sleeptalking, right? Well, we're about to introduce its not-so-sexy cousin who you may not know: Sleep sex aka sexsomnia. This rare sleep disorder causes people to experience sexual behaviors while totally asleep … and I'm one of the lucky 8% of folks who live with it. (Potential TMI warning ahead!)
Sexsomnia manifests for me as sleep masturbation, but it can also show up through spontaneous orgasm or initiating intercourse with someone snoozing beside you. There are a bunch of potential causes, like sleep deprivation, stress, alcohol, childhood trauma, and medication to name a few. Many people don't even know they have it because they're 100% unconscious whenever episodes happen.
Sexsomnia can distress those living with it and anyone sharing a bed or space with them, but it's totally manageable! You can take meds to treat any underlying sleep or mental health conditions or try lifestyle changes like drinking less alcohol or reducing your stress levels. If you think you or your partner might have it, see your doctor or undergo a sleep study to find out.
There's *very* limited research on sexsomnia, but that's the gist of what we know so far. We'll be sure to keep you posted with any updates. For now, we're putting this topic to bed.