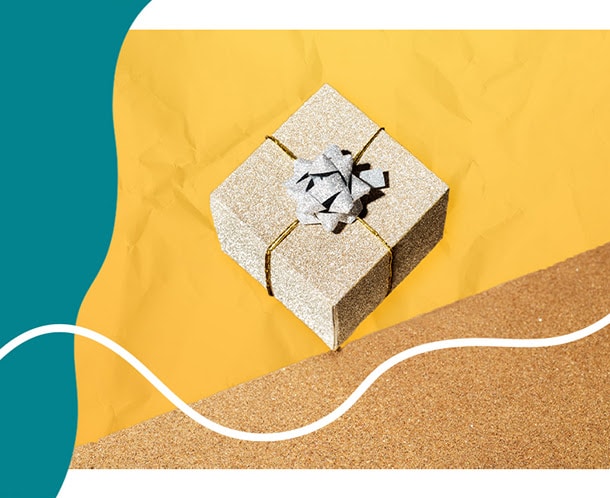 Wearables are sleek little pieces of tech that track your health and activity levels. They're best known for tracking step count, but the wearables of today can track a whole lot more than that, including sleep habits, menstrual cycles, heart rate, and stress levels. Researchers are even working on wearables that can measure glucose levels, tumor growth, and vaginal pH.
The benefits of fitness trackers — a popular category of wearables — are backed up by cold hard science. The American Council on Exercise found people who track their daily step count tend to walk an extra 2,500 steps per day. For context, folks who walked an average of 8,000 steps a day were found to be 51% less likely to die from any cause than people who walked 4,000 steps a day. Yes, all of the causes!
I'm the last person to jump on a tech trend, no matter how many studies back it up. But as a member of the health media, I sit all day reading about how bad it is to sit all day. So, when a publicist offered me a free Fitbit Charge 5 to test, I jumped on it. And I can honestly say I'd spend my own money on this product.
As Fitbit's newest fitness tracker, it comes with all the bells and whistles, including a 6-month free trial of Premium membership. My favorite feature so far is the sleep tracker. I love that it gives me a color-coded graph for how much time I spend in each sleep cycle. I always thought I was an 8-hour-a-night girl but it turns out 7 hours is my magic number. You can read about its many, many features here.
From Nov. 20 through Nov. 28, the Fitbit Charge 5 will be marked down by $50. You can see all of Fitbit's Black Friday deals here.
tl;dr: Fitness trackers can help you increase your step count, which can help you live longer and healthier. I tried the Fitbit Charge 5 and think it's definitely worth the money. From Nov. 20–28 it'll be on sale for $99.