Reading Time:
4
minutes
Unfortunately, waste management is a problem facing many African countries.
It is a social, environmental and economic problem affecting African nations, and we need to be doing better.
Currently, many African countries have many reasons as to why the management of their waste is poor, such as: low public awareness, weak organisational structures and public infrastructure, absence of funding, conflict, oppression, exploitation, corruption, weak legislation and a failure from governance.
But poor waste management is not only impacting climate and contributing to climate change, polluting, and damaging the environment, it is also very hazardous for people's health.
But many African governments are failing to support their nation and to make that issue a priority. But they should as when it comes to development, good waste management contributes to a healthy environment, which is key when it comes to good sustainable development.
Even though many are using waste as a secondary resource and recognising the opportunity that waste provides when it comes to secondary ressources, such as secondhand clothes and e-waste, it should not be the excuse that allows for such bad waste management. And even though the African government has a lot of responsibilities, so does the West.
Current waste management in Africa involves a lot of uncontrolled dumping and open burning in many different sites across cities.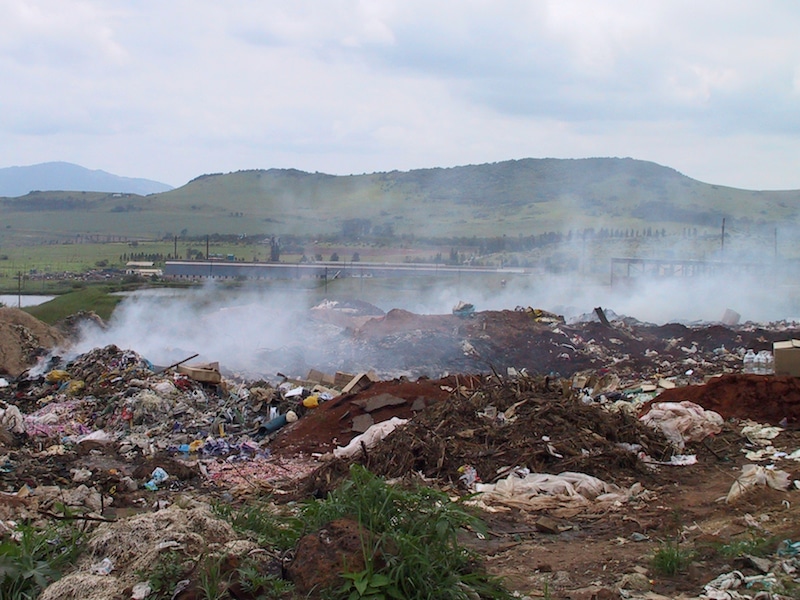 As of now cases of disposal of waste to sanitary engineered landfills, or diversion of waste away from landfill towards reuse recycling and recovery are very rare.
Diverting waste away from dumpsites and landfills towards reuse, recycling and recovery can have a good impact and improve the livelihoods of thousands of informal waste reclaimers. It can also create new jobs and business opportunities.
Bringing waste under control in Africa and unlocking the opportunities that "waste" provides as a "resource" will require immediate intervention by government, business and civil society.
The uncontrolled and controlled dumping are the most common waste disposal practices in Africa right now.
The dumped waste is often left untreated and uncovered. But the number of African cities shifting from uncontrolled dumping to sanitary landfills is increasing.
However, things such as transport services and good waste collection are often only available in the big cities while rural areas do not have access to those services and usually rely on uncontrolled dumping.
In rural areas door to door waste collection is most common.
Municipal solid waste (MSW) includes all items from homes and business. Commonly called trash, garbage, including items such as food paper plastic.
According to a UN environment report the total MSW generated in Africa in 2012 was estimated to be 125 million tonnes per year, of which 81 million tonnes (65 per cent) was from sub-Saharan Africa.
Waste generation in Africa is projected to grow to 244 million tonnes per year by 2025. Per capita waste generation in African cities is still generally among the lowest in the world. But the demand for waste services is still not matched by the supply.
And while the waste generated in Africa is relatively small compared to developed regions, the lack of good waste management is impacting human and environmental health.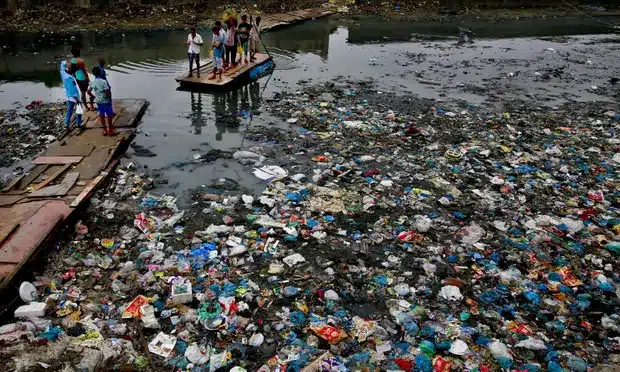 As the population in Africa continues to increase, so will the waste.
Africa is meant to undergo a major social and economic transformation over the coming century as the population explodes, cities urbanise and consumer purchasing habits change.
Another issue that the current waste management system of africa poses is the result of the leaking of waste into the environment and the air. The uncontrolled dumping of waste in urban areas creates risks of disease, flooding and environmental pollution.
Open burning of waste is causing significant air pollution and impacting human health and contributes to changing climates. These consequences are not only local, but have effect that can be far reaching.
Pollutants such as methane and black carbon being released through open burning of waste are short-lived climate pollutants with strong effects on regional and global climate change.
But even though Africa is facing a waste management crisis, the West is playing a significant role in that. And yet not doing much to support Africa.
International, continental and regional policies are in place to address pollution and waste in Africa. But it seems to be only performative as no progress has been made so far.
The population are still impacted by the poor waste management, and it is a big risk for their health.
The West's waste policies need to be translated into actions and commitments met.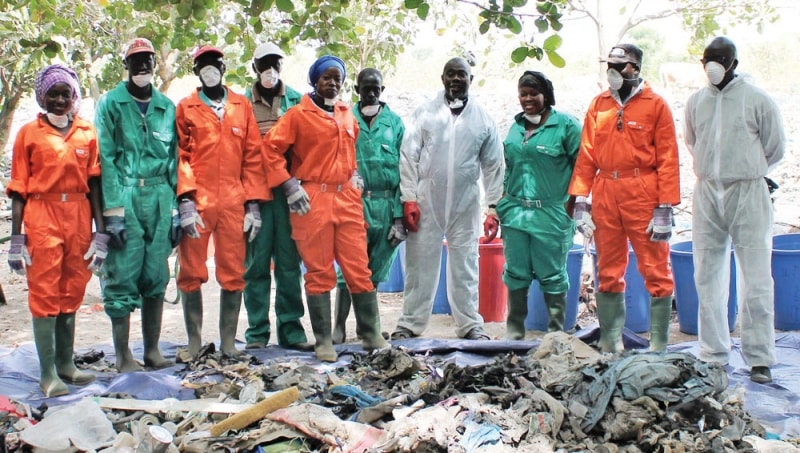 The inability of governments to enforce better envirommental legislation is also due to the West exploiting africa.
Africa has become a dump for waste coming from all over the world, which is significally impacted by their waste management systems.
Africa is currently not producing that much waste as a continent and yet finds itself responsible for having to recycle waste that they did not produce.
For a continent in development, this is unfair.
But again, the West has an history of taking advantage of Africa and does not seem to want to stop these practices.