Reading Time:
5
minutes
Mothers breastfeeding their babies, worldwide after 6 months and past one year, are on the rise.
Parents are begining to better understand the benefits of breastfeeding for babies.
The UK currently has the lowest breastfeeding rates in the world.
This is partly due to negative attitudes towards breastfeeding in public and at the workplace and limited awareness on the benefits of breastfeeding.
However, the number of new mothers breastfeeding (within the 48 hours of birth) saw an increase from 66% in 2005 to 74% in 2010. As of 2017 it remains quite the same.
International organisations such as UNICEF are urging the UK to develop and implement actions that will create a better supportive environment for new mothers to breastfeed.
Even though nursing mothers are quite common, the stigma surrounding it is still very present and for breastfeeding mothers, it can be very challenging.
Breastfeeding has so many benefits for both the mother and the baby.
It is the best food to accompany and naturally support your baby's growth and development, as it contains the perfect nutritional proportions for them.
It helps your baby be healthy and build their immune systems. Breastfeeding for the first 6 months also lowers your baby's risk of catching ear, nose or throat infection.
One drop of breastmilk contains more than one million of white blood cells. These cells contain antibodies that help fight infection and other diseases.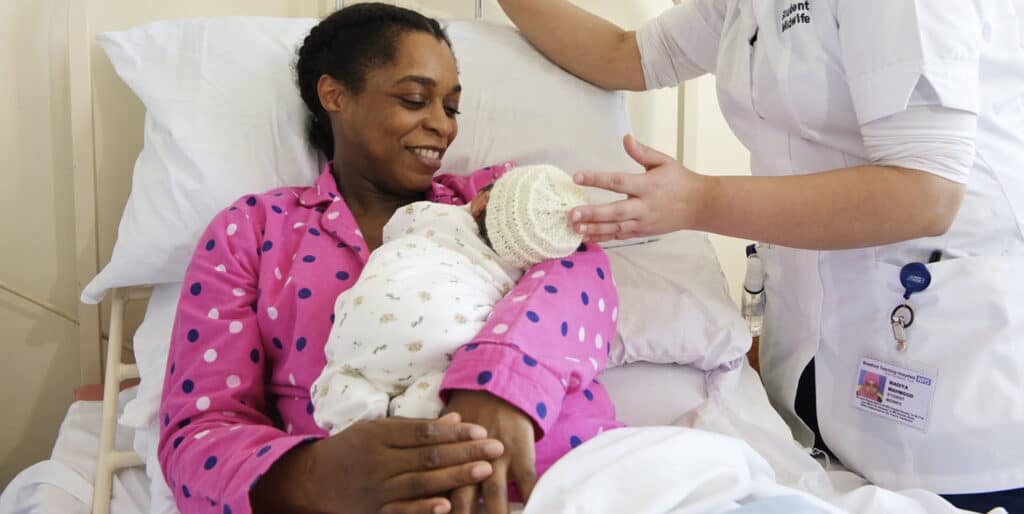 I spoke with another mother about the benefits and the challenges of breastfeeding.
She has been advocating for better maternity care and is still currently breastfeeding her son who is now 16 months old.
Hi Maya, how has your breastfeeding journey been so far?
"I've been very lucky I think with breastfeeding and overall I've found it a really lovely and positive experience. We've had a couple of teething problems (pun intended!) where I've gotten bitten or Quinn's been comfort feeding all night long (and if I stop he wakes up) so I've those nights I've had very little sleep, but generally it's been great Did you find breastfeeding easy since the start ? Apart from the first two days work, Quinn basically just slept so it was hard to get him to latch on so for the first two days, we mostly gave him colostrum with a syringe, but after that he was great, he latched well and fed little and often (about 10 mins a go but much more frequently then babies who fed for longer times)."
Did you get any support while breastfeeding?
"I had a bit of support from my mum (who is a midwife) in the first couple of days and then a few times in the last year where I've had issues with blocked ducts and a small amount of pain. I've also had support from her Group of midwife friends."
What are the challenges you are facing when it comes to breastfeeding your child?
"I think the main challenge I face with breastfeeding is knowing when to stop. Quinn is definitely a boob man and I can't see him deciding to stop any time soon and he's almost 18 months old, he still feeds throughout the night as we are still cosleeping and throughout the day. He doesn't enjoy eating solids much and has very small meals and I'm not sure if that's because he relies on the milk or not, but it's definitely good that he's at least getting nutrients from my milk if he doesn't want to eat."
What are some of the stigmas that people have expressed?
"On the whole I've been very lucky that I think I've only had a couple of times worse anyone has made me feel uncomfortable about breastfeeding or made a comment – the first time was when Quinn was about five months old and we were in a pub with Ian's darts team and there were a couple of men sitting across the pub from us, who were giggling and making comments. I didn't really hear what they actually said, and a woman who was with them, told them off and put them in their place, but that did make me feel a bit uncomfortable. The second time was when Quinn was about 7 months old I was on a bus going past the University of Brighton and a university student got on the bus looked at me feeding Quinn and said "ew" but to be honest that didn't make me feel uncomfortable, as much as it just made me angry at his reaction."
Have you had many unsolicited comments or advice?
"I've had many unsolicited comments about a lot of parts of having a baby, but I've never had any about breastfeeding. It tends to be people telling me he should be wearing a hat or more layers."
When do you plan on stopping?
"Going back to my previous answer, I'm not really sure when we're going to stop probably a mixture of when it's right for him and for me, if I was to hazard a guess I'd say when he's about 30/36 months I don't feel much pressure to stop generally with breastfeeding I don't really care what other people think. My stepmum breastfed my brothers until they were 4 so I'm very used to the idea of breastfeeding a toddler. The only pressure I feel to stop is that I would like to have a second child at some point in the next few years, and ideally I would like to stop breastfeeding Quinn before the second baby is born."
What are the benefits of breastfeeding your child in your opinion?
There are so many benefits to breastfeeding. I think the main ones I can think of are
"Convenience, it's free, reliability, cuddles, it's a great way to calm them down if they are upset or injured and because it's such a comforting thing, much more than a bottle. He'll rarely ever refuse the breast which means when he's ill, or unhappy he'll still feed which I know often my friends who bottle feed struggle to get their babes to accept a bottle if they're sick."
How has breastfeeding helped you and your baby?
"It helps me and Quinn take a moment out of our day to just cuddle and be with each other. If he's sad often two minutes of feeding is enough to get him laughing and smiling, and when it can take an hour for Ian to get him to go to sleep it takes me about 10 minutes with the breast. Even though a lot of mums like myself decide to breastfeed because of the many benefits for our children, some mothers decide not to breastfeed. Stigma, lack of confidence, awkwardness, body image issues, lack of support and awarness can contribute to negative feelings about breastfeeding. Breastfeeding is beneficial for both parents and baby which is why modern medicine recommend exclusive breastfeeding for the first 6 months of a baby's life. However some mothers can not breastfeed because they are not producing healthy milk or because they are taking medical treatment amongst other reasons such as medical one. But conversations on breastfeeding should happen as a way to raise awarness as for babies. I believe that this can make such a big difference."