Reading Time:
3
minutes
By Peter Makossah
Geared to reach to the skies of innovation and compete on the international water transportation stage, Ambitious Republic of Tanzania has unveiled and floated a locally built East Africa's largest cargo and passenger ship on the Lake Victoria port of its north-western fast-growing city of Mwanza.
The new vessel, named MV Mwanza, which the government says is the biggest in the Great Lakes region of Victoria, Tanganyika, and Nyasa, is expected to improve transport between the East African countries that share Lake Victoria.
For about 80 years, the Lake Victoria ferries have carried rail wagons and vehicles from Uganda to Tanzania.
The ferries  are jointly run by the railway companies of Tanzania and Uganda  and are the main means of transport between Tanzania and Uganda as well as between northern Tanzania and southwestern Kenya. Other ferry services link the Zanzibar archipelago and Tanzanian ports.
The 92.6-metre-long ship has the capacity to carry 1,200 people and 400 tonnes of cargo and 20 vehicles.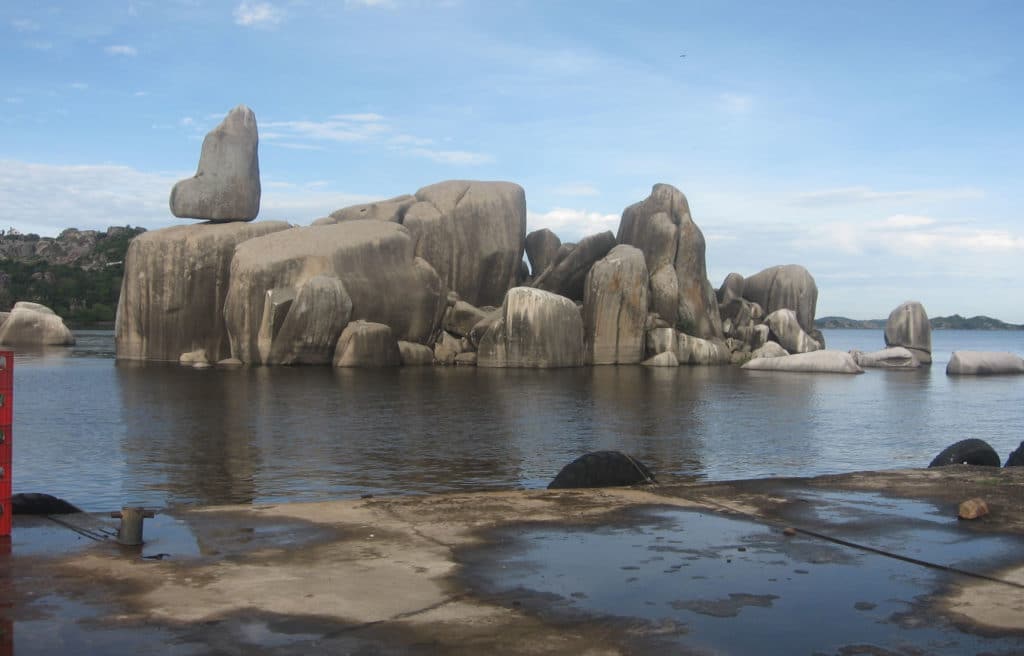 It is being built for 109bn Tanzanian shillings ($46.6m; £38.6m) and is 82% complete.
Speaking at the event to land the ship ashore, Tanzania's Permanent Secretary in the Ministry of Works and Transport Gabriel Migire said the building of the ship was an initiative to help improve trade between the regions bordering the lake.
The government spokesman, Gerson Msigwa, said It will last for 50 years.
The ship's construction began in January 2019 and was led by two South Korean companies, Gas Entec and KangNam Corporation.
The 92.6 metre-long, 17-metre wide and 20-metre-high vessel will cost the taxpayers over Tsh100 billion (US$43 million).
According to media reports in Tanzania, the contractor has so far been paid more than 93.8 billion by the Tanzanian government, and when he completes the work, the remaining amount will be paid.
Upon completion, the ship will weigh 3,500 tonnes.
DesignMV Mwanza's design includes an elevator section for people with disabilities, a clinic to provide health services, a disco, and facilities for a music band to entertain passengers.
The ship is expected to ply Lake Victoria, providing a key transport and trade network between Jinja and Portbell in Uganda, Kisumu in Kenya, and Mwanza, Bukoba, Kemondo and Musoma in Tanzania.
The vessel will have a VVIP section for national leaders as well as regular VIP facilities including a first-class section with a capacity for 60 people, business class for 100 people and second class for 200 people.
The last will be the economy class which will be carrying 834 passengers and, in this class, passengers will enjoy a modern ambience with maximum relaxation, enabling them to tour comfortably," said Hamissi.
Apart from sailing between Mwanza and Bukoba, the ship will also be ferrying passengers and goods to neighbouring countries of Uganda at Portbell and Jinja and in Kenya docking at Kisumu Port.
Construction of the ship is part of the government's efforts to transform marine transport as indicated in the National Five-Year Development Plan (2021/22-2025/26).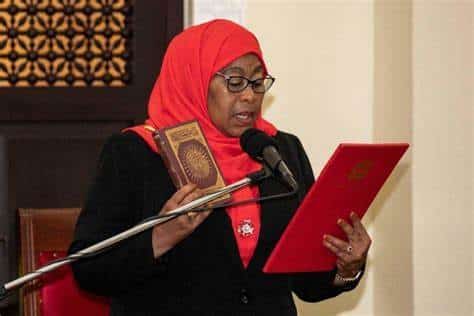 In the plan, the Tanzanian government envisages expanding the basic economic infrastructure (networks of surface, marine, and air transport; power and water).
As in most countries, Transport in Tanzania includes road, rail, air, and maritime networks.
One of the biggest East African economies, Tanzania has the road network is 86,472 kilometres (53,731 miles) long, of which 12,786 kilometres (7,945 miles) is classified as trunk road and 21,105 kilometres (13,114 mi) as regional road. 
The rail network consists of 3,682 kilometres (2,288 mi) of track. Commuter rail service is in Dar es Salaam only.
There are 28 airports, with Julius Nyerere International  being the largest and the busiest. Ferries connect Mainland Tanzania with the islands of Zanzibar.
Several other ferries are active on the countries' rivers and lakes.
Tanzanian President Samia Suluhu Hassan is on record as saying that she is committed to developing Tanzania to high and desirable levels and she is vehemently reforming the East African country which borders to its south since taking over from her predecessor, the late president Dr. John Pombe Magufuli who died in office.