Reading Time:
4
minutes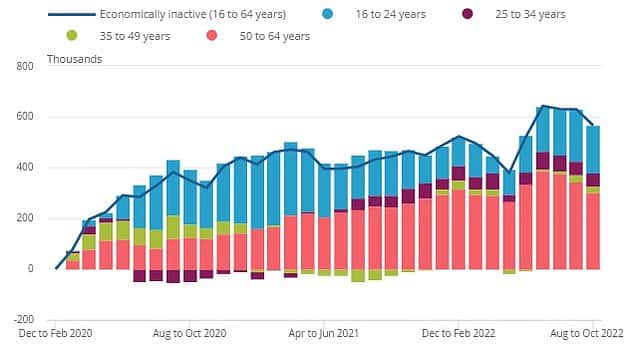 By Peter Makossah
His Majesty's UK Government wants more people back into work – and – has reportedly started an impromptu 'back to work budget' to bring the over 50's out of retirement amid concerns of pensions crisis caused by large number of people leaving work since the ravaging novel Covid-19 global pandemic.
Chancellor of the Exchequer, Jeremy Hunt has called on older people in the country to help ease labour shortages promising that the government will look at the conditions necessary to make work worth their while'
Hunt aims to address a 'crisis' caused by 400,000 over 50s retiring early, with getting people out of retirement said to be a 'key theme'.
The figure concerns the number of people aged 50 to 64 who have left the workforce since the beginning of the Covid 19 Pandemic. MPs are said to 'fear' many Brits have failed to save enough money towards their pensions to avoid poverty amid a potential pensions crisis, as reported by The Express.
A Treasury source said getting people back into work is a 'key theme for the budget', and 'economic inactivity is the main domestic driver of inflation and the quickest way to boost growth'. MPs aim to incentivise employers to provide flexible working, so older staff can take time off if they have health issues.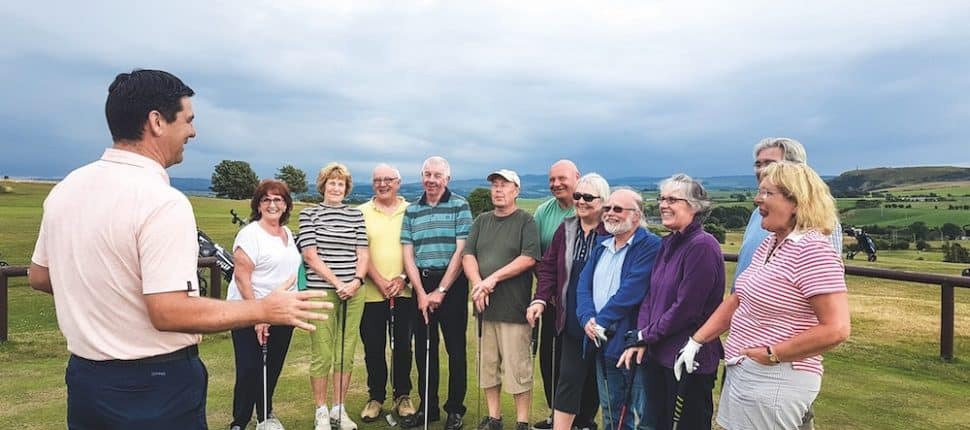 A government source said: "There's a tendency for people to underestimate how long they are going to live. If they are in their 50s, they often don't take into account the fact they may have 30 or 40 years left."
"Finding ways, they can get back to work, maybe part-time, will help them and help employers too."
The government is examining ways residents with caring responsibilities, like those with elderly parents, can work at a care home one day each week to reduce staff shortages.
Dr Charlotte Gascoigne of Cranfield University's School of Management said: "Many organisations are missing out on the huge benefits that part-time working can bring."
"Barking up the wrong tree"
However, according to a report the Rishi Sunak's government is "barking up the wrong tree" by trying to get people in retirement back to work to fix chronic staff shortages because the long-term sickness and pressure on the NHS is having a bigger impact on the jobs market.
The sharp rise in economic inactivity – when working-age adults are neither in work nor looking for a job – is more likely to be driven by people waiting for treatment as the health service struggles to cope, as well as by people who permanently live in poorer health, according to the consultancy LCP.
"There is a real risk of the government barking up the wrong tree when it comes to the growth in economic inactivity," the report says.
It comes as the work and pensions secretary, Mel Stride, enters the final stages of an urgent review of options to boost workforce participation before next month's budget.
The government has so far focused on addressing early retirement, with the chancellor, Jeremy Hunt, urging the over-50s to get back to work.
Official figures published last week showed early retirement explains none of the increase in inactivity since the start of the pandemic. While the number of people who are economically inactive is more than half a million higher than in February 2020, the number who have quit the labour market due to retirement has fallen.
Sir Steve Webb, the former pensions minister who co-authored the LCP report, said rising long-term sickness was much more significant.
"We were gobsmacked by what we found. It turns out there are fewer earlier retired today than at the start of the pandemic. You wouldn't believe that from ministers' speeches and talk of getting people back off the golf course," he said.
The report says the number of "long-term sick" has risen by more than 350,000 since the start of the pandemic, accounting for more than half of the growth in inactivity over that period.
"This could reflect NHS pressures as those who would otherwise have been treated or had their chronic condition better managed and able to work now find themselves 'long-term sick' as they wait for treatment or live permanently in poorer health," it says.
Get set for the working day – we'll point you to all the business news and analysis you need every morning
Hunt has also been exploring options to reduce childcare costs to support more parents back to work.
However, an option of extending 30 hours of free childcare to one- and two-year-olds in England at the forthcoming budget has been rejected on cost grounds.
A government spokesperson said: "We're considering a range of factors to address inactivity, and further details on this will be set out in due course."
"We're considering a range of factors to address inactivity, and further details on this will be set out in due course."

Government spokesperson