Reading Time:
4
minutes
Meet Oprah Winfrey, Robert F. Smith, and Michael Jordan – three billionaires who have shattered barriers to achieving success. Despite facing challenges, these individuals remain committed to philanthropy and social justice causes, inspiring others to dream big and make a difference.
Oprah Winfrey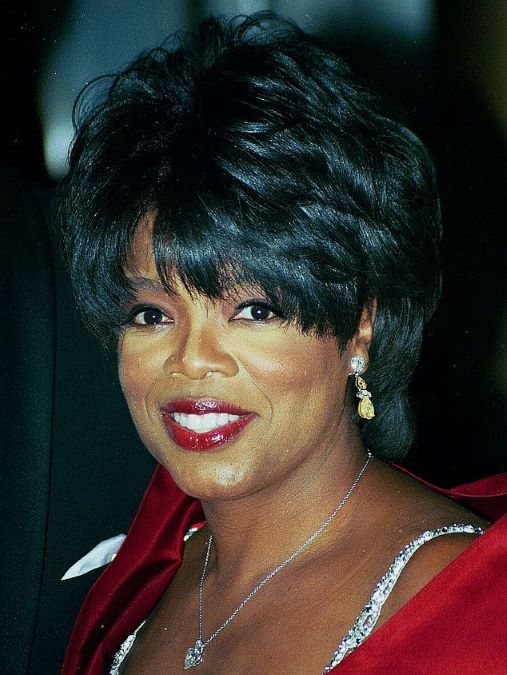 Oprah Winfrey is a television producer, author, actress, and philanthropist. She is known for her talk show, The Oprah Winfrey Show, and her media company, Harpo Productions.
Winfrey has given back to her community in many ways, including establishing the Oprah Winfrey Leadership Academy for Girls in South Africa and donating millions of dollars to various charities and organisations.
She was born into poverty in Mississippi in 1954 and faced numerous challenges throughout her childhood, including physical and sexual abuse. Despite these difficulties, she did well in school and rose to fame as a media figure. She overcame her challenging background by establishing a strong work ethic and an unwavering determination to succeed.
"The biggest adventure you can ever take is to live the life of your dreams"

Oprah Winfrey
Winfrey made her money through her career in media. She began her career as a local news anchor before transferring to host one of the most successful talk shows in history, The Oprah Winfrey Show. Her show ran for 25 seasons. Winfrey also launched her own production company, Harpo Productions, which has produced numerous films and television shows. In addition, she has made investments in various companies and brands.
According to Forbes, she is worth $2.5 billion, or approximately £2.08 billion.
Winfrey strongly advocates pursuing your dreams and never giving up, even in the face of challenges. She encourages people to be true to themselves and to pursue their passions with determination and perseverance.
Robert F. Smith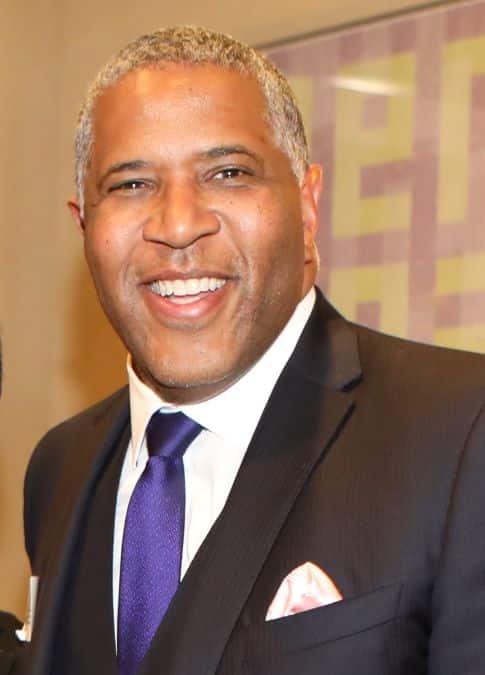 Robert F. Smith is a businessman and investor who is the founder, chairman, and CEO of Vista Equity Partners. He is known for his philanthropy, particularly in the area of education. In 2019, Smith made waves when he stated he would wipe off the student loan debt of the graduating class of Atlanta, Georgia's historically black Morehouse College in Atlanta, Georgia.
Smith was born in Denver, Colorado in 1962, and grew up in a predominantly Black and Hispanic neighborhood. He faced discrimination and prejudice throughout his life, but he remained focused on his goals and pursued a career in finance. He overcame the challenges he faced by working hard and developing his skills, eventually founding Vista Equity Partners, one of the world's most successful private equity firms.
Today, the businessman is one of the wealthiest black men in the world. Smith made his money through his career in finance. He worked for several companies, including Goldman Sachs, before founding his own private equity firm, Vista Equity Partners, in 2000. Vista has since become one of the world's most successful private equity firms, with over $75 billion in assets under management.
"I ran my own race. I knew what I wanted, and my persistence paid off"

Robert F. Smith
Forbes says his net worth is $8 billion, approximately £6.6 billion.
In this statement, Robert F. Smith emphasises the importance of concentrating on one's own goals rather than comparing oneself to others. He emphasises the value of self-assurance and self-acceptance by reassuring others that they are enough just the way they are. Everyone has something special to offer. Therefore Smith advises people to embrace their individuality rather than trying to be like others.
His 'You are an original' message encourages people to appreciate their distinctiveness and leverage it in their personal and professional pursuits. By following this approach, individuals can run their own race and achieve success on their terms without being distracted or discouraged by comparisons to others.
Michael Jordan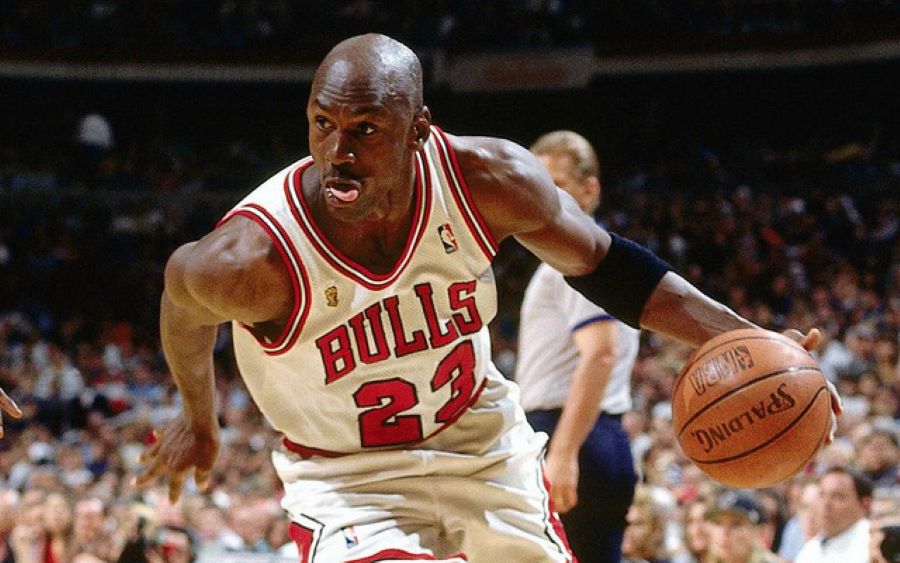 Michael Jordan is a retired professional basketball player and businessman. He owns the Charlotte Hornets NBA team and is known for his charitable giving. In 2020, Jordan donated $100 million to organisations that support racial equality, social justice, and greater access to education. He also established the Jordan Wings Program, which provides mentorship, education, and support to young people from undeserved communities.
Jordan was born in 1963 and grew up in Wilmington, North Carolina, and faced racism and discrimination throughout childhood. Despite these challenges, he excelled in basketball and eventually became one of the most successful and famous athletes of all time. He overcame the challenges he faced by developing a strong work ethic and an unshakeable confidence in his abilities, which helped him to become one of the greatest basketball players in history.
"I've failed over and over and over again in my life, And that is why I succeed"

Michael Jordan
The former athlete made his money primarily through his career as a professional basketball player and various business ventures. Throughout his NBA career, Jordan played for the Chicago Bulls and the Washington Wizards and is widely recognised as one of the best basketball players ever. He also has numerous endorsement deals and has invested in various companies, including a stake in the Charlotte Hornets NBA team, of which he is the majority owner.
According to Forbes, his net worth is 1.7 billion US dollars, approximately 1.2 billion British pounds.
Jordan is a strong advocate of resilience and perseverance. He encourages people to embrace failure as an opportunity to learn and grow and to never give up on their goals and dreams.