Reading Time:
6
minutes
By Peter Makossah
His Majesty's Government has released a staggering £76 million tied up in forgotten accounts to be used to support the most vulnerable people in society to get out of debt and assist social enterprises with innovative energy saving solutions, the Home Office has announced.
In a statement which Mojatu Online has seen, the Home office says a total sum of £76 million will go to those struggling with the cost of living, including through no-interest loans through the Dormant Assets Scheme throughout the UK including Nottingham.
The government aims to publish a statement of intent this year to announce the proportions of funding this government intends to allocate to the four causes, provided the Scheme secures sufficient participation.
According to the Home Office in a statement, this will be based on an evidence-led analysis of need in the four sectors and where dormant assets funding could make a meaningful impact while remaining additional to Exchequer funding.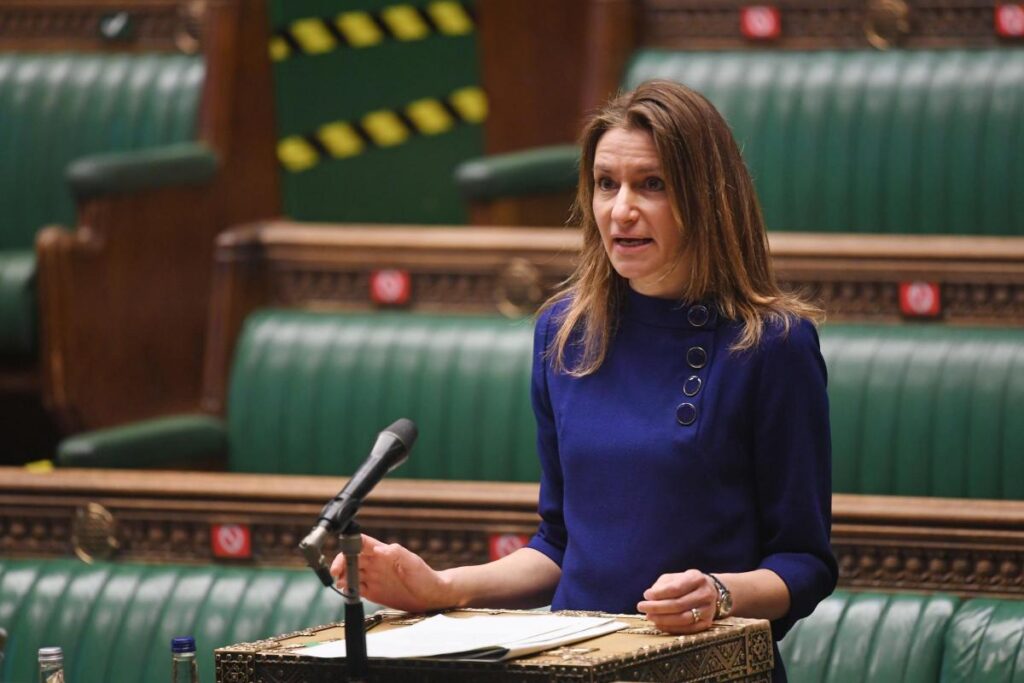 Culture Secretary Lucy Frazer said: "We are announcing that millions of pounds will be redirected from dormant accounts to help the most vulnerable in society deal with the cost of living.
"This will have a real impact on people's lives, help alleviate debt and provide money saving solutions for charitable organisations."
DCMS Minister Stuart Andrew said: "The public consultation on dormant assets funding provided people with the opportunity to name how money that will be unlocked should be spent, and I'm delighted to announce our plans to introduce a community wealth fund as a new cause.
"The creation of a community wealth fund will give local residents in some of the more deprived areas of the country the power to improve where they live and invest in what's important to them."
David Knott, Chief Executive, The National Lottery Community Fund said:
"As the distributor of dormant assets, The National Lottery Community Fund sees first-hand the life changing difference this funding makes. I welcome the Government's plans to include community wealth funds alongside existing causes.
'A particularly important time'
This reflects The National Lottery Community Fund's experience of funding and supporting communities over decades. I look forward to turbo charging efforts through this expansion."
Jane Hanson, CBE, Chair, Reclaim Fund Ltd and Dormant Assets Expansion Board said: "The Government's announcement on future dormant assets funding comes at a particularly important time given the pressures on so many households.
In England, the scheme is being expanded to include community wealth funds, pots of money that will allow local residents to improve their communities.
The most vulnerable people in society will be given additional support to deal with the cost of living, as £76 million tied up in forgotten accounts is unlocked.
The cash will support people to get out of debt and assist social enterprises with innovative energy saving solutions.
Beneficiaries include no-interest loans for 69,000 individuals struggling with finances via a £45 million grant distributed by Fair4All Finance, and hundreds of charities and social enterprises which will receive support from a pot of £31 million, distributed by social investors Access and Big Society Capital.
This will be used to retrofit premises with cleaner, greener, and more efficient energy systems, such as new boilers or heat pumps, solar panels, and new lighting.
Dormant assets are financial assets left untouched for long periods. Led by the financial services industry and backed by the government, the Dormant Assets Scheme aims to reunite people with these lost funds.
Where this is not possible, it can be transferred to the Dormant Assets Scheme to be distributed to important social and environmental initiatives.
'For the socially isolated '
The Dormant Assets Scheme unlocks money from forgotten bank and building society accounts and will soon include further assets from the insurance and pensions, investment and wealth management, and the securities sectors.
An estimated £738 million more will be made available over time thanks to the expansion of the Scheme to the new sectors.
Since 2011, £892 million has been released via the Scheme. In England, dormant assets money has been used to support young people, help those in financial difficulty, and generate social investment.
The government is also today announcing that community wealth funds will become an additional beneficiary of the Dormant Assets Scheme – a community wealth fund is a pot of money distributed to communities in deprived areas – and released over a long time period, with local residents empowered to make decisions on how to use the money.
To ensure that local decision-making sits at the heart of a community wealth fund, the government will shortly launch a public consultation to gather public and industry views on the overarching design of this important new initiative.
Youth, social enterprises, and people in financial difficulty will continue to be supported, with previous beneficiaries including community centres and charities providing care for the socially isolated and elderly.
Thanks to the collaborative efforts of the Dormant Assets Expansion Board, which brings together industry, government and regulators, the Scheme is now poised for expansion, which could result in £880 million in additional dormant assets funding to good causes across the UK.
Reclaim Fund Ltd is making the final preparations to launch the expanded Scheme and we look forward to welcoming participants from the insurance and pensions sector, followed by other sectors, including investment and wealth management, later this year."
Kirsty Cooper, Champion for the Insurance and Pensions sector and Group General Counsel and Company Secretary, Aviva said: "I'm delighted with the Government's new announcement on future dormant assets funding.
"The expanded Scheme will help to make a real difference to the lives of those people who need it most across society, freeing up millions of pounds at a time when financial hardship is a real cause for concern, and I welcome the news that financial inclusion will receive additional funding to support this."
Reclaim Fund Ltd is making the final preparations to launch the expanded Scheme. This will welcome the first participants from the insurance and pensions sector in the coming months, with other sectors joining later this year.
Following the pandemic, Chanctonbury Community Leisure in Storrington, West Sussex were provided with a £50,000 grant and £100,000 loan from CAF Venturesome which was partly used to install a new 3G pitch.
This has become a major community asset with 20 local teams training each week on the facility, including a new girls' football team and women's football and rugby teams.
'Boost to financial inclusion'
Supported by Big Society Capital, The Greater Manchester Homes Partnership have enabled 355 of Greater Manchester's homeless people to be housed.
Youth Futures Foundation has supported 802 young people in the Greater Manchester region with employability skills, including through the Manchester Deaf Centre, which helps children and young people who are deaf, deaf/blind, or children of deaf adults and have experienced increased isolation due to Covid-19.
Fair4All Finance has committed £25 million to the Affordable Credit Scale Up Programme, which is projected to help triple the availability of affordable credit to approximately £900 million by 2025.
Big Society Capital committed £8.5 million to Black Country Reinvestment Society, which invests in local enterprises, such as Miss Macaroon, a social enterprise which reinvests 100% of its profits into helping unemployed young people gain employability skills.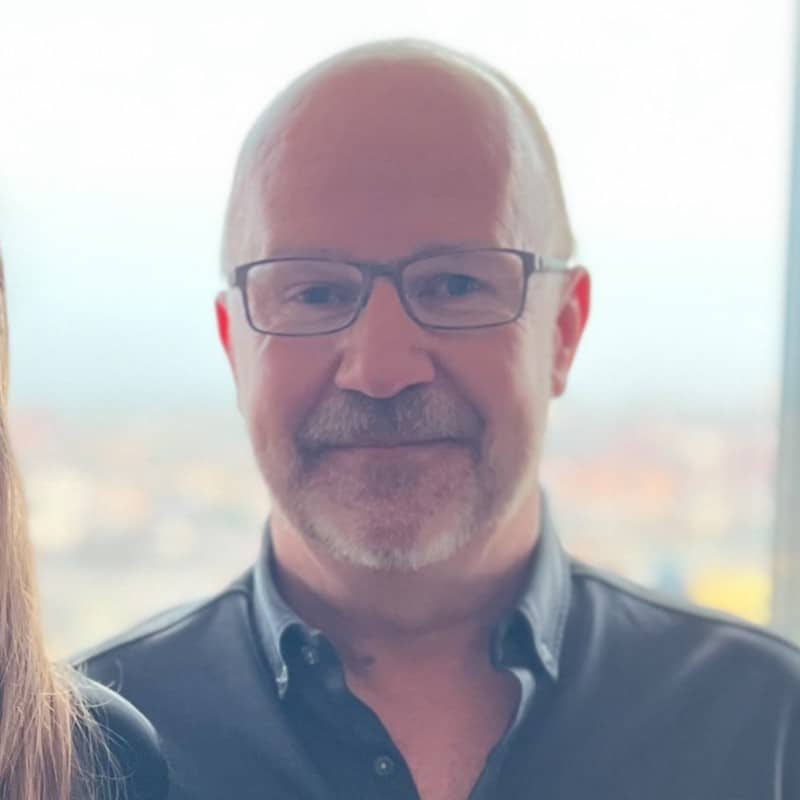 Access's Growth Fund supported 41 projects across the Liverpool City Region with £3.7 million investment.
This includes support for Homebaked, a co-operative bakery and community land trust based opposite Liverpool FC's Anfield stadium, enabling them to meet growing demand through the development of a dedicated catering unit with specialised equipment and freeing up space in their own kitchens for classes for local children.
Adrian Smith, OBE, Chief Executive, Reclaim Fund Ltd said: "Over the past 12 years, thanks to the banks and building societies who participate in the Scheme, RFL has been able to release £892 million to dormant asset spend organisations.
"Every day, this money transforms lives, through initiatives in financial inclusion, youth, and social investment. The Government's commitment to continued funding in these areas will provide welcome assurance to Scheme participants, many of whom choose to participate as these causes are aligned with their social responsibility priorities."
Economic Secretary to the Treasury Andrew Griffith said: "I am thrilled that the Dormant Assets Scheme has reached this significant moment, with the expanded Scheme giving a substantial funding boost to financial inclusion.
"As City Minister, this is a priority, and I was pleased to recently have met with leaders across industry and charities to discuss how we make progress on this issue in the coming year.
He added: "Today's announcement is a reminder of the financial services sector's vital role in combining economic growth with supporting communities in every part of the UK."
"I am thrilled that the Dormant Assets Scheme has reached this significant moment, with the expanded Scheme giving a substantial funding boost to financial inclusion."

Andrew Griffith
Economic Secretary to the Treasury