Reading Time:
2
minutes
A Nottingham-based local family business entity, the DSL Group has hit a jackpot after striking a lucrative supply deal with one of Europe's largest retail chain giants, Morrisons.
DSL has been trading for over 30 years. 
However, this development gives hope to the Black, and Minority Ethinic (BME) community as the story will inspire those who aspire for greatness, according to one British man of Asian origin, Latif Khan,39, who owns a Kebab shop in the Hyson Green area.
He said:"This is an encouraging story. We in the Blackand Minority Communities now must believe that it is possible with hard work.
"We just need to work hard. It is possible to break the glass ceiling."
Karanbir Landa, director at DSL Group, said: "We have been revolutionising the market for decades and we are all working together to continue to bring surprise and delight, disrupt the promotional space and innovate new ways to inspire consumers to purchase."
"We are very proud to partner with one of the largest and most beloved brands in the market", Landa added.
"Morrisons can now offer great quality products that meet their loyal customers' expectations.
"We know what it takes to create excitement with our extensive research, knowledge and expertise in consumer purchasing behaviour.
"Our creative promotions and products keep customers coming back."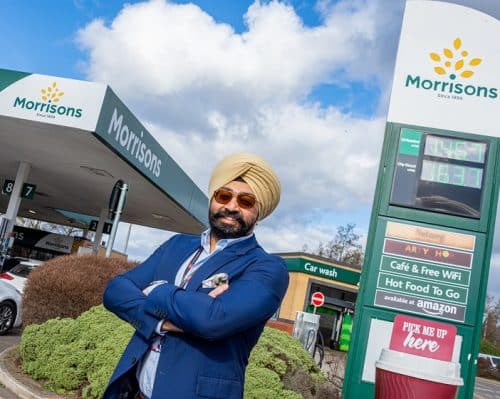 The firm is known as a market leader within the convenience sector, supplying branded products from companies including iN Tech, RoadPatrol and JCB to over 5,000 stores across the UK.
The third-generation family business already supplies major supermarket chains such as Sainsburys and Co-op and has now launched its ready-to-go promotions and core non-food range within the Morrisons estate.
Morrisons is the fifth largest supermarket chain in the UK.
"We have been revolutionising the market for decades and we are all working together to continue to bring surprise and delight, disrupt the promotional space and innovate new ways to inspire consumers to purchase."