Reading Time:
4
minutes
By Peter Makossah
British Foreign Secretary James Cleverly has reaffirmed the UK's commitment to the Commonwealth, a diverse network of 56 nations, at the 22nd Commonwealth Foreign Affairs Ministers Meeting Tuesday on (CFAMM) held take place at the Commonwealth's Headquarters, Marlborough House, London.
The foreign ministers' meeting which was chaired by Rwandan Minister of Foreign Affairs and International Cooperation, Dr. Vincent Biruta, the CHOGM Chair-in-Office
Cleverly stressed a focus on developing intra-Commonwealth trade and investment, tackling climate change, protecting the environment, and promoting the Commonwealth's shared democratic values.
Foreign Ministers discussed progress made on shared Commonwealth objectives since they last met in Kigali in June 2022.
They also discussed tackling climate change, boosting trade and investment between Commonwealth countries, and supporting free and democratic societies.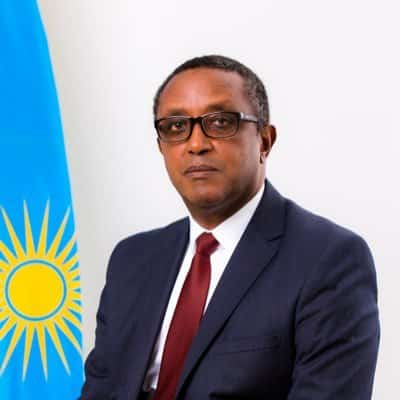 The foreign affairs minister reviewed plans for the next meeting of Commonwealth Heads of Government (CHOGM), scheduled to take place in Samoa in 2024, and considered a number of country-specific situations.
The Foreign Secretary encouraged a focus on efforts that can deliver clear benefits for all Commonwealth members and where the Commonwealth has a comparative advantage.
The Foreign Secretary who set out three UK priorities during the meeting said: "We'll increase trade and investment between Commonwealth countries. Members should ensure the benefits of the Commonwealth Advantage."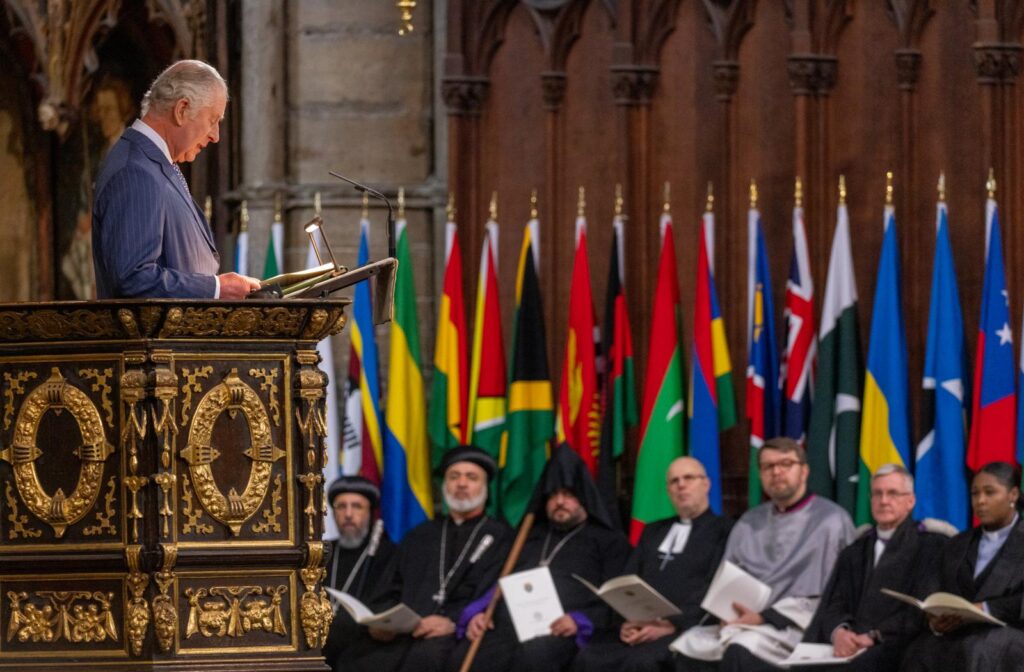 Cleverly announced that the 21% lower average cost of trade between Commonwealth countries, are built on and extended to new members stressing the need to support Commonwealth members facing challenges in attracting inward investment.
He said: "We need to use the Commonwealth's powerful collective voice to continue to counter the impact of climate change, and work with small and vulnerable members, including Small Island Developing States, to build their resilience to shocks.
Impacting peace and stability
The UK foreign minister urged the members to support and further embed democracy, good governance, the rule of law and gender equality across the Commonwealth.
In addition to CFAMM, James Cleverly also held a number of individual bilateral meetings, including with the Prime Minister of Samoa, and with Foreign Ministers from Rwanda, Jamaica, Malaysia, Ghana, Nigeria, and Kenya.
This year's CFAMM focused on enhancing the resilience of Commonwealth countries in times of crisis and reflects the challenges faced by many members such as the impacts of climate change and the pandemic and spiralling food and energy costs that risk impacting peace and stability.
The foreign affairs ministers have been encouraged the Ministers to reflect on how Commonwealth countries and the Secretariat can work together in strengthening infrastructure, governance, and connections within the Commonwealth and thereby bolster resilience in adverse times.
Celebrated unity of vision
This week, 56 nations spanning five geographical regions, including some of the largest economies on earth as well as the smallest of islands, celebrated their unity of vision and common commitment to peace and justice in an increasingly polarised world.
The Commonwealth Day was marked on 13 March with a series of events, including a wreath-laying ceremony in memory of fallen Commonwealth servicemen and women, followed by a special service at Westminster Abbey and a reception for visiting dignitaries hosted at Buckingham Palace.
During the Commonwealth Day Service, His Majesty King Charles III addressed the gathering as Head of the Commonwealth for the first time.
King Charles said: "The Commonwealth has an incredible opportunity, and responsibility, to create a genuinely durable future – one that offers the kind of prosperity that is in harmony with Nature and that will also secure our unique and only planet for generations to come.
"The myriad connections between our nations have sustained and enriched us for more than seven decades. Our commitment to peace, progress and opportunity will sustain us for many more."
King Charles III highlighted pressing global challenges such as climate change and biodiversity loss, youth opportunity and education, global health, and economic cooperation, as areas where the Commonwealth could play an indispensable role.
He emphasised, "Ours is an association not just of shared values, but of common purpose and joint action."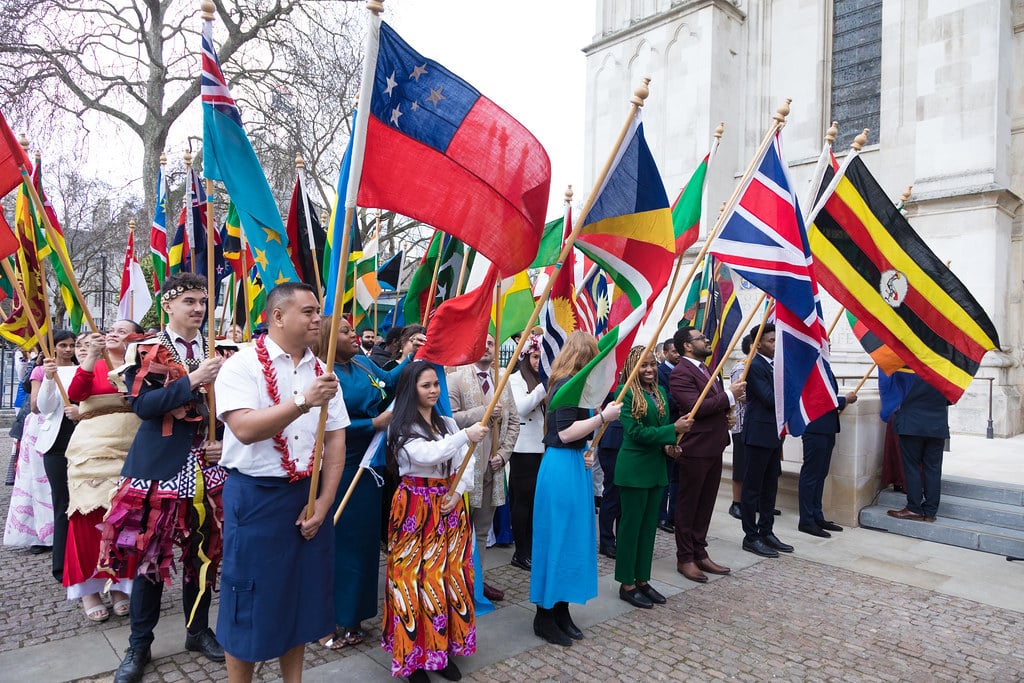 Across the Commonwealth, leaders and senior officials shared public messages of support.
In a statement, the Prime Minister of Canada, Hon Justin Trudeau said: "Countries in the Commonwealth build consensus through deliberation on matters of importance to its members, and advocate for the inclusion of small and vulnerable states on the world stage.
"Based on friendship and goodwill, we have made significant headway together on priorities such as democracy and peace, environmental issues, education, and sustainable development."
"Ours is an association not just of shared values, but of common purpose and joint action."

King Charles III
Head of Commonwealth