Reading Time:
2
minutes
By Peter Makossah
Police in Nottingham are responding to community concerns about speeding and dangerous driving by carrying out proactive operations targeting those breaking the law on the roads.
Members of Nottinghamshire Police's Roads Policing Team teamed up with Gedling neighbourhood policing team colleagues to carry out enforcement and educate drivers on the 'fatal four' driving offences.
Neighbourhood Policing Sergeant Mohson Hussain said: "These operations took place in response to ongoing speeding complaints, showing that we are continuing to listen to what our communities are telling us and then acting to tackle their concerns.
"We understand that speeding is a concern for a number of residents across the Gedling borough and Nottingham as a whole. Speed limits are there for a reason and if you go over them then you're breaking the law and selfishly putting other people at risk.
"The careless and dangerous actions of one motorist can have devastating effects on the lives of others. Every mile per hour you travel above the speed limit massively increases the risk of fatally injuring someone in a collision and wearing a seatbelt could be the difference between life and death in a road collision,"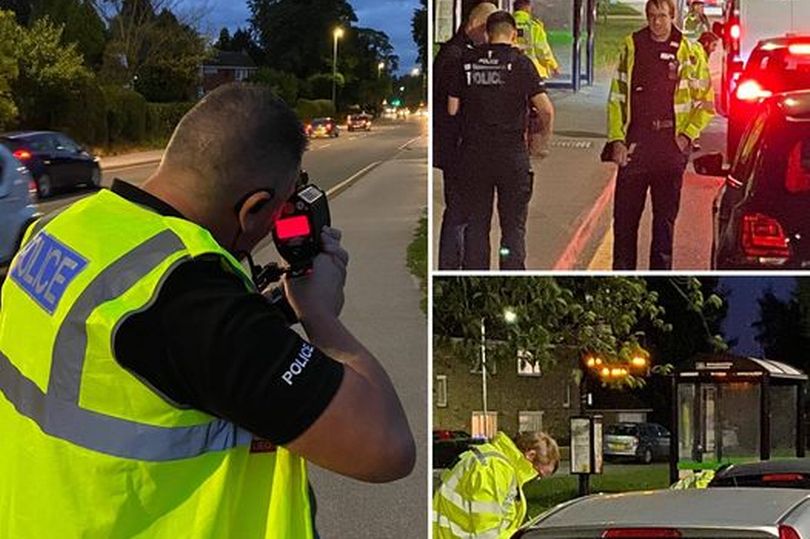 Added Sergeant Mohson Hussain: "We're continuing to urge motorists to travel within the speed limit, pay attention and take care at all times to keep themselves and other road users safe.
"Effective neighbourhood policing is about having good communication with members of the public so I would ask anyone who has any concerns in the areas they live to get in touch with us or speak to any of our officers out on patrol."
Speeding, drink-driving, using a mobile phone while driving and not wearing a seatbelt are dubbed the 'fatal four' because they are the most common reasons for deaths and serious injuries on the road.
Two operations were held last week 2023 on the A612 Nottingham Road, Burton Joyce, and Southdale Road in Carlton.
Officers issued six motorists with traffic offence reports for speeding and two more people were reported for not wearing a seatbelt during the road safety initiatives.
Other drivers received education regarding their unbecoming behaviour.
"Effective neighbourhood policing is about having good communication with members of the public."

Sergeant Mohson Hussein