Reading Time:
5
minutes
By Peter Makossah
Nottingham plans to visibly punish people severe for antisocial behaviour and those found committing belligerent conduct will be made to repair the damage they caused where possible.
As part of the new government scheme on tackling antisocial behaviour, Nottingham is putting in place tough measures that would see perpetrators of antisocial behaviour be visibly punished is to be rolled out.
The county is one of 16 areas across England and Wales that will trial of 'Immediate Justice' in an attempt by the government to tackle the crime.
According to Nottinghamshire County Council, under the scheme those found committing antisocial behaviour will be made to repair the damage they caused where possible, such as by picking up litter and removing graffiti.
In the new plans, offenders would be made to wear high-vis vests or jumpsuits, with victims also being given a say in how they are punished.
It is expected to be rolled out across all England and Wales from 2024 following the trial.
In Beeston, where there has been a crackdown by Nottinghamshire Police due to the behaviour, the reaction was mixed.
Jacqueline Montgomery, 48, lives near Beeston town centre, said it was a clever idea to get the delinquents get instant justice.
She added: "They should definitely do it, people should pay for it," she said."
"There's been things happening here and, on the trams, it's wrong. You do not feel like you are safe in your own home. I hope it is enforced; they've got to do something."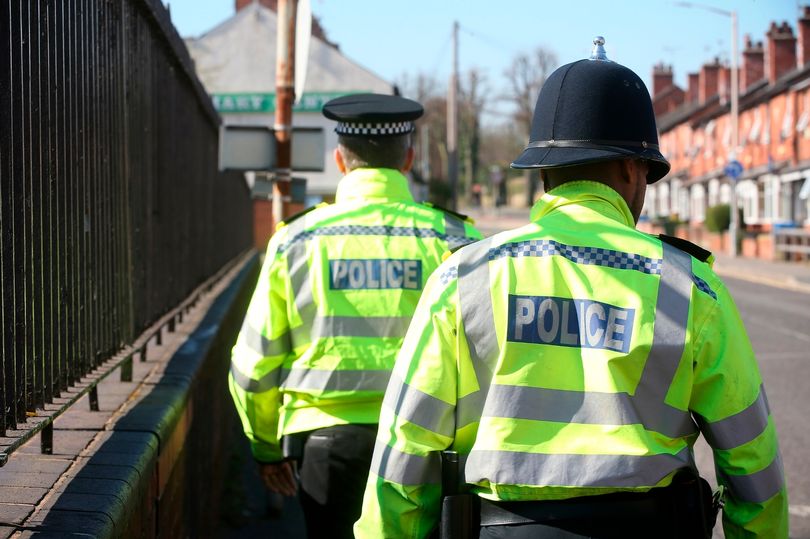 On the flipside, John McGregor, a motor vehicle mechanic from Wollaton said it was a great idea to stamp out antisocial behaviour from the communities but emphasis should be made . "It would be far better if money was better spent on the how to control and flash out the unbecoming behaviours but punishing them sternly and not just to embarrass them so as to be seen just fore the optical.
"Obviously it's awful for the people on the end of it but don't the police need the time to tackle sexual assault cases that aren't solved? It's about headlines, it's not evidence based.
"I totally understand why it's being proposed but actually dealing with anti-social behaviour requires more than headline-grabbing.
"The vast number of people are doing their best and that includes teenagers. This highlights only the tiny minority who do cause misery and makes it seem worse than it is."
He added that the plan "maps out how we will tackle this issue with the urgency it deserves and stamp out these crimes once and for all."
Nottingham City Centre said was yet to see the detail of the government's plan, but looked forward to working alongside Nottinghamshire Police to "understand how we can help to make the pilot scheme a success."
A spokesperson said: "We welcome any move that strengthens our ability to tackle issues that can impact so negatively on our neighbourhoods."
The five worst areas in Nottingham for anti-social behaviour have been revealed.
Areas with high rise antisocial behaviours in Nottingham
Nottingham City Council data has shown which areas in the city have seen the biggest rise in anti-social behaviour [ASB] year on year, as well as which report the most incidents across the city.
The data was analysed in the council's Strategic Assessment report last year, which showed ASB has increased, likely due to the coronavirus pandemic.
The area with the most reported incidents of anti-social behaviour is, unsurprisingly, Nottingham city centre, which reported 2,562 incidents in 2020/21. This is, however, a reduction from the year before.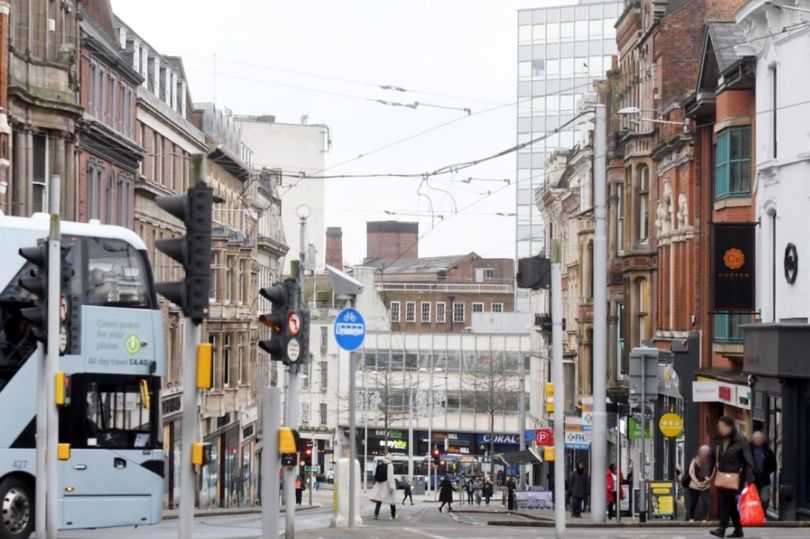 The council document states: "The city centre still accounts for the largest volume of ASB calls, with 2,562 incidents, a reduction of 20% (or 624 calls.)
"Despite this reduction, the city centre makes up 14% of Nottingham's total ASB calls. This is a reduction from 18% for the comparable period."
Hyson Green and the Arboretum has the next highest, coming in at 2,482, followed by Radford, which reported 1,487.
Radford has seen the highest rise year-on-year, with ASB up by 38% compared to 2019/20, with 412 more incidents reported.
Lenton and Wollaton East, meanwhile, reported 1,210 incidents – up 28% from the previous year – while Dales had the fifth highest number of incidents with 1,210.
The document states: "This significant increase in ASB reporting demonstrates the impact of Coronavirus upon society, and the tolerance levels in communities.
"The first lockdown (March 23 to July 4 2020) resulted in a shift in societal behaviour in that people were ordered to remain at home for much of the day, either working from home, furloughed, or shielding due to being clinically vulnerable.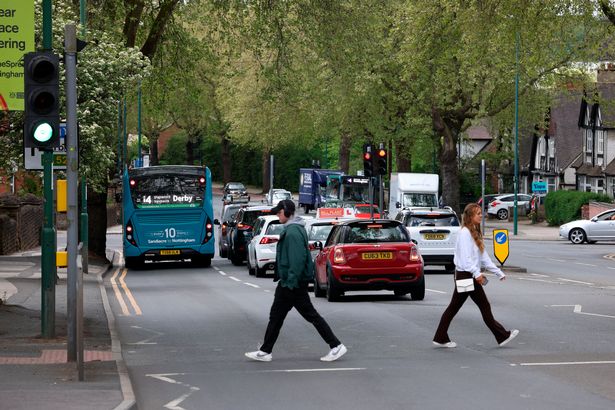 "This resulted in complex and challenging social situations which drove an increase in ASB calls, particularly noise-related calls. The mitigations also meant certain behaviours, previously accepted, were now not tolerated as anti-social, which contributed to the rise incalls."
Wollaton West reported the fewest incidents in the city, with just 251 in 2020/21. Berridge has seen the biggest drop in incidents at 25%, going from 1,002 to 755.
The report states there are ongoing problems with student ASB in Hyson Green and the Arboretum, Radford, Lenton and Wollaton East, and Castle (city centre).
What is Anti-Social Behaviour
Anti-Social Behaviour is a behaviour that can cause you harassment, harm and stress, effecting not just you, but also the community and the environment.
It can also have an effect on business and reputation of the area.
Antisocial behaviour can include:
Vandalism – Report vandalism in your area, including harm to buildings and aggressive actions to structures
Graffiti – If you have graffiti or tagging in your neighbourhood area, let the council know so we can clean it up.
Crime and drugs
Alcohol nuisance and street drinking – If you have a problem with street drinking, whether recurring or one instance, report it to the council so we can investigate.
Noise Nuisance – Report domestic noise, such as dogs barking or loud music at unsocial hours online.
Litter and fly tipping – Report over filling bins and on public footways so we can keep the place clean.
Dog fouling and stray dogs – Report fouling in parks, public pathways and stray dogs. (For cruelty, abandoned animals call RSPCA)
If reoccurring antisocial behaviour is affecting you and a complaint has been made three times or more within a six-month period, and you are unhappy with the case you will qualify to raise your issues as a Community Trigger.
"It would be far better if money was better spent on the roots of anti-social behaviour, like investing in community centres."

Leah Ridgeway
University lecturer from Chilwell