Reading Time:
6
minutes
By Peter Makossah
City and County Councils in the East Midlands have settled to agree to move forward with devolution plans for the region worth at least to the tune of £1.14 billion.
Nottingham City Council, Derbyshire County Council, Nottinghamshire County Council and Derby City Council have all now agreed to proceed with the plans at meetings earlier in March.
Now the four councils have formally backed the plans, and agreed on a final version of the proposal, it means that new local powers and funding to improve the environment, skills training, transport, housing, and the economy could be in place as soon as next year.
For that to happen, new legislation is needed, so that a new form of Combined County Authority can be created.
With new legislation in place, proposals for devolution could be sent to the Government for approval and Royal Assent, meaning that devolution in the East Midlands could be a reality from spring 2024, with the first ever election for a regional mayor, covering Derbyshire, Nottinghamshire, Derby, and Nottingham, taking place in May 2024.
Local leaders are backing devolution to promote economic growth, secure more investment in our area, for more and better jobs, and for better transport, skills training, housing, and an enhanced greener environment.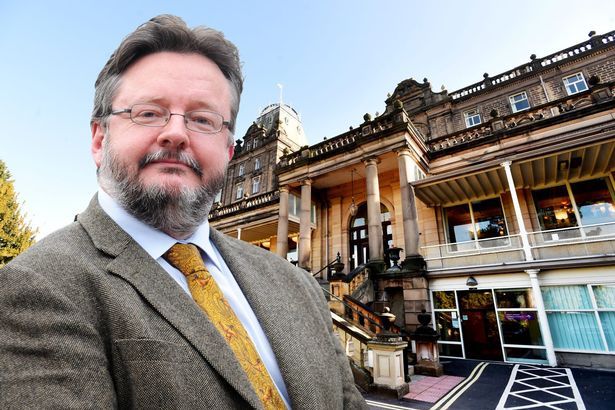 Barry Lewis, Derbyshire Council said: "We want to make the most of every penny so this can be used to make a real difference to people's lives."
Nottinghamshire City Council leader Ben Bradley said as leaders, they have all fought for a fairer share for our cities and counties, and a bigger voice for our area, to give us the clout and the influence we deserve, and to help us live up to our full potential.
"This deal would help make that a reality," said Mr. Bradley.
On his part, Christopher Poulter, Derby City Council leader said: "More and better jobs through greater investment in our area, economic growth, better transport, housing, skills training, and an enhanced greener environment.
"As we move towards being carbon neutral, are what we all want to see. We will work together for the common good of the East Midlands."
Nottingham City Council leader Davis Mellen said: "We haven't always had the same level of funding or influence as other areas, which has held us back. This is a golden opportunity to change that and put the power to do so in our own hands."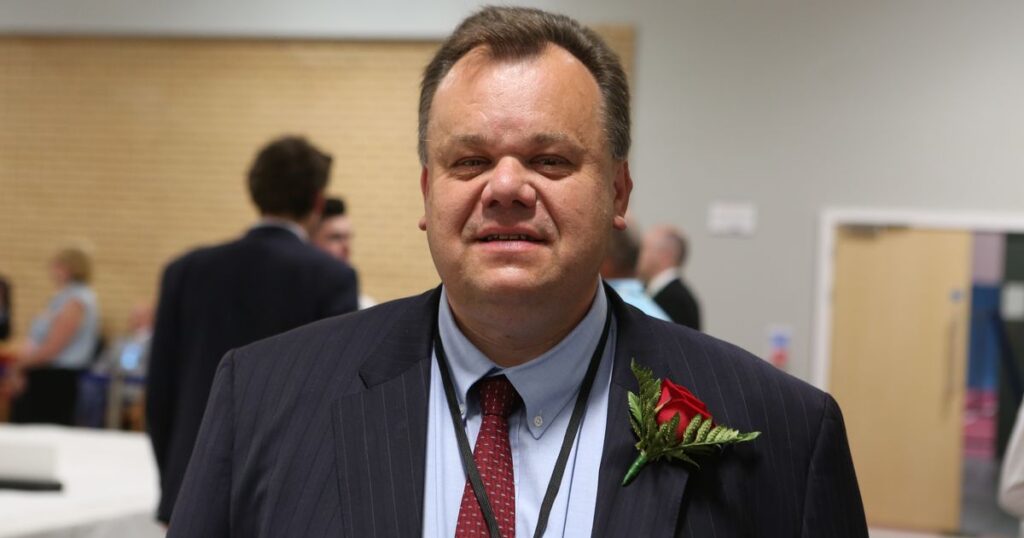 Added Mellen Councillor Mellen: "There is a lot still to be agreed, and this is the beginning of the journey, not the end. We're determined to build on this deal over time, as other areas have done."
Historically, the East Midlands has often been an area of low Government funding, compared to many other areas of the UK.
If the proposals for devolution go ahead, a guaranteed funding stream of £38 million a year for 30 years could help to reverse this trend.
The votes follow a public consultation which took place from November 2022 to January 2023. The consultation showed substantial support for the improvements that devolution would make possible.
While slightly more disagreed than agreed with proposals for governance, with comments tending to centre around the regional mayor, having a regional mayor is a condition set by the Government for a level three deal, which offers the most powers and highest funding, which many respondents supported.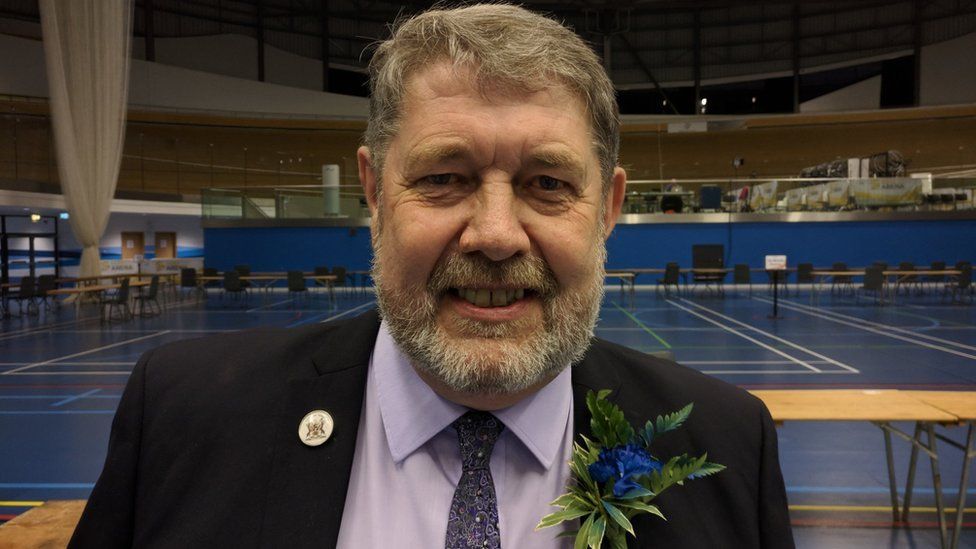 The mayor would lead the new combined authority, which would also include representatives from local councils, with decision making powers and resources moving from London to the East Midlands.
Local businesses would also have a voice, as well as other organisations.
The devolution deal would not mean scrapping or merging local councils, which would all continue to exist as they do now and would still be responsible for most public services in the area.
The mayor and combined authority would instead focus on wider issues like transport, regeneration, and employment across both cities and counties.
Millions in funding for local improvements in the East Midlands has already been approved by the Government.
The funding which has been given the green light is part of an early investment offered to our area as part of devolution negotiations and is not dependent on devolution proposals going ahead.
More funding, more control, a brighter future
Derbyshire County Council, Nottinghamshire County Council, Derby City Council and Nottingham City Council have agreed to a £1.14 billion devolution deal by the government.
The deal would create the first ever Combined County Authority and would see an extra £38 million a year coming to the East Midlands from 2024, addressing years of historically low investment in our area.
It would mean funding and powers move from a national level to a regional level to help the 2.2 million people who live here.
Our vision is for the people who live and work here to be better connected, more competitive, and more prosperous within an inclusive Combined County Authority area at the heart of the country.
Our shared objectives are about:
Boosting productivity, pay, jobs and living standards
Spreading opportunities and improving public services
Restoring a sense of community, local pride and belonging
Empowering local leaders and communities
The creation of an East Midlands County Combined Authority would deliver this vision through economic growth, productivity, and personal wellbeing for the 2.2 million people who live and work here.
What would devolution mean?
Devolution would mean a new guaranteed funding stream of £1.14 billion, or£38 million a year over the next 30 years to help level up the East Midlands, as well as an extra £16.8 million for new homes on brownfield land.
We would have much more control over our own area. Rather than many major decisions being made for us in London, as happens now, local people would have a say in the region's priorities.
Devolution provides opportunities for the area to improve the economic, social, and environmental well-being of the people who live and work in the area including:
Local control over a range of budgets like the Adult Education Budget, so we can use the money to meet the needs of people in our communities
Local powers to tackle challenges that are specific to our area and harness its true economic potential, for the benefit of everyone who lives and works here
Working more effectively on a larger scale across council boundaries, further strengthening partnership working across and between our counties and cities.
Devolution has seen real improvements in other parts of the country where it has been successfully adopted.
Plus, other areas with devolution deals have been able to make their funding go even further by offering loans to businesses so they can invest and grow, with devolved areas making money from the interest – so the true financial benefit is likely to be greater still.
What are the benefits?
Devolution is an opportunity to bring decisions closer to where they have an impact, and to get a fairer share to help to close the gap in public investment in the East Midlands, so we can see more economic growth and new and better jobs.
We can build on our region's existing knowledge and expertise, for example in transport and green technology, promoting the growth of a future low carbon economy by investing in related skills training at colleges and other training facilities.
By playing to our strengths and tailoring our approach to the needs of our area, we can encourage economic growth and make sure local people benefit.
Devolution also means we can take advantage of economies of scale by using combined and devolved budgets to deliver more value for taxpayers and more cost-efficient services.
"There is a lot still to be agreed, and this is the beginning of the journey, not the end. We're determined to build on this deal over time, as other areas have done."

Councillor Davis Mellen
Nottingham City Council leader