Reading Time:
3
minutes
The criminal gang stole a grey Audi a silver Seat Leon
By Peter Makossah
Police in Nottingham have launched a major operation to track down a marauding criminal gang who are terrorising the city residents' properties in Nottinghamshire.
Two people have so far already been arrested in the crackdown.
Detective Constable Colin Kirkup, from Nottinghamshire Police's burglary team, said: "These are horrific burglaries or attempted burglaries which would have caused much distress and sleepless nights for the victims.
"We believe these crimes are linked and are being committed by an organised criminal gang who have also targeted other properties across the East Midlands. We are determined to unite in our efforts to catch them and bring them to justice.
"Burglary is a heinous crime and my team have put countless hours into building an intelligence picture on who they are.
"CCTV, forensics and working with our neighbouring forces is just some of the methods we are using to bring us ever closer to taking this gang off the streets and ensuring they never return to Nottinghamshire.
"We would ask residents to be as vigilant as they can to prevent becoming a victim of burglary.
"This group can work in teams of up to four or five so if you see anything suspicious in your area then please get in touch. Suspicious behaviour could be a group of people walking up and down driveways with faces concealed or hanging about in an area with no purpose to be there.
"Make sure your windows and doors are locked, especially if they are easily accessible to burglars such as downstairs windows.
"Invest in doorbell cameras or CCTV if you can and make sure you don't open your doors to strangers before finding out who they are.
"If you see anything suspicious in your area then please get in touch by calling 101 or 999 if a crime is in progress."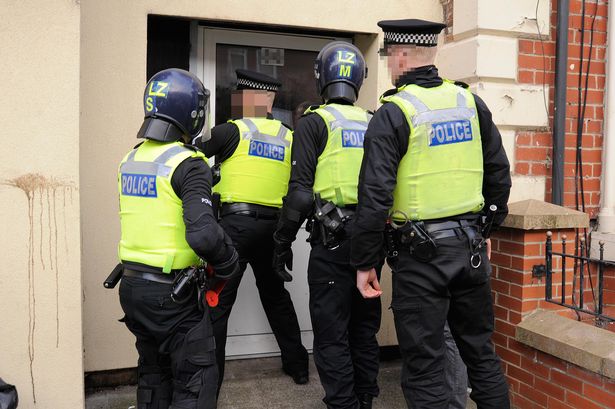 According to the police, Criminals have used a series of methods to break into properties in areas such as Sherwood, Chilwell, Bulwell, Woodthorpe and West Bridgford.
The police say it is believed the gang have been targeting properties for gold and silver, which includes jewellery.
"Criminals have even used cleaning products and changed the number plates on their vehicles in attempts to evade arrest," the police said in a statement.
A police operation with neighbouring forces is now underway to track down and bring the criminal gang to justice.
The police have revealed that the first incident in Nottinghamshire happened in Oxton Avenue in Sherwood just after 6:00 pm on February 23, 2023.
The burglars are also said to have smashed some patio doors and used the key in the lock to gain entry.
An untidy search of bedrooms was carried out and a quantity of jewellery stolen.
The police said: "On the same day, in Perry Road, at 6.40pm, they attempted to break into a home and failed after being disturbed.
They then stole two cars – a grey Audi and Silver Seat Leon – in Bramcote Avenue between 6.15pm and 9pm after they managed to enter the property through open windows and take the keys."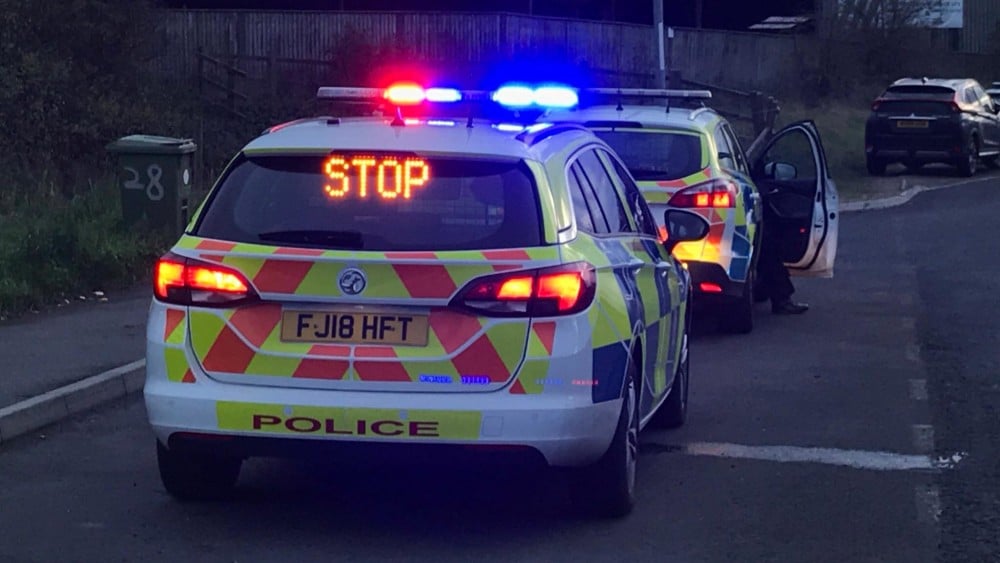 Further, the police said, the criminals also stole jewellery from the property adding; "They have then used these cars with false number plates to commit their crimes. They have also used a black BMW and white Ford transit van."
On March 2, they targeted an elderly couple in Melbury Road in Woodthorpe.
A woman was pushed to the ground and her bangles stolen from her wrist.
On March 15, they targeted homes in Commodore Gardens in Nottingham and Davies Road in West Bridgford.
Burglars attempted to enter the homes and have been disturbed and nothing was taken from the addresses.
On March 26, at Dale Farm Avenue in Sneinton at around 8.42pm, a group of men have entered a property through a living room window and stolen jewellery. They were disturbed and fled the scene.
"from Nottinghamshire Police's burglary team, said: "These are horrific burglaries or attempted burglaries which would have caused much distress and sleepless nights for the victims."

Detective Constable Colin Kirkup