Reading Time:
4
minutes
By Peter Makossah
In a bid to equip young people with vital road safety knowledge Nottingham neighbourhood police have been visiting primary schools in the city with an aim to provide advice to school-going children.
More than 600 youngsters at nine primary schools in Rushcliffe have already found out more about staying safe on the streets.
Officers also handed out trading cards of police vehicles and gave pupils an opportunity to climb inside a real patrol car.
Now Rushcliffe South Neighbourhood Policing Team want to hear from other schools, as well as Rainbows, Brownies and other groups, within Rushcliffe which are interested in a visit from local officers.
Police Constable Kelly Carlile, of Nottinghamshire Police, said: "It's great to be able to visit schools and engage with pupils – in fact it's a key part of what we do in neighbourhood policing.
"The road safety message has been a key element of the talks. It is really important all children of primary school age learn the basics of road safety and it will stand them in good stead for the future."
"The visits also give us an opportunity to engage with these young people early and highlight the right ways to behave.
"They help create positive relationships between the police and the next generation, which can only be a good thing."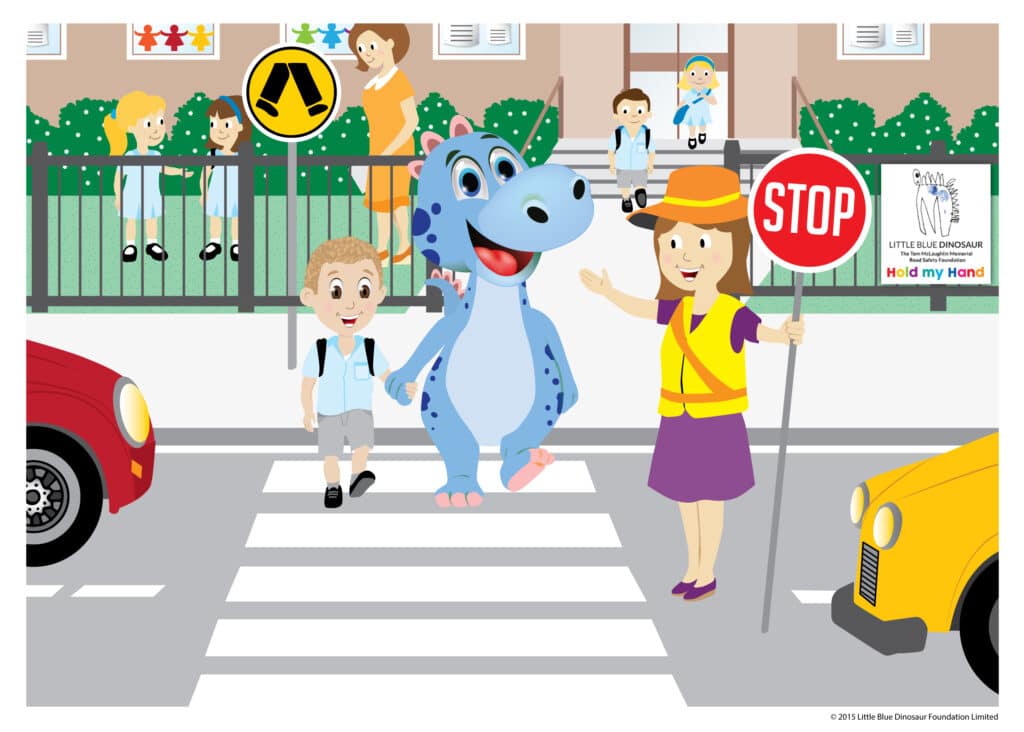 The Rapid Responder trading cards – based on children's favourites like Pokemon, Yu-Gi-Oh and Match Attax – are designed as a way to boost youth engagement.
Officers have also handed out high-visibility wrist bands and stickers to all the children who attend the road safety talks.
PC Carlile said: "Since our visit, we've had some brilliant feedback from teachers and parents, who have said kids have told them they want to be police officers when they grow up and things like that, which is lovely to hear."
What is Road safety for Children?
Road safety for children refers to the methods and precautions you put in place to teach your children and students to ensure they behave safely around roads, avoiding behind killed or injured.
Typical road users include pedestrians, cyclists, motorists, vehicle passengers, horse riders, and passengers of on-road public transport (mainly buses and trams).
Why is Road Safety for Children Important?
Practising road safety is vitally important to ensure the safety of the operators of a vehicle, passengers, and pedestrians.
In fact, it becomes more and more important every year as traffic increases, children are given more freedom to travel to and from school without parents or guardians as they get older, and students begin to spend increasing amounts of time socialising out of the home with friends.
Road crashes are a major cause of death and injury among the young, with the risk rising as children reach secondary school age and have more independence.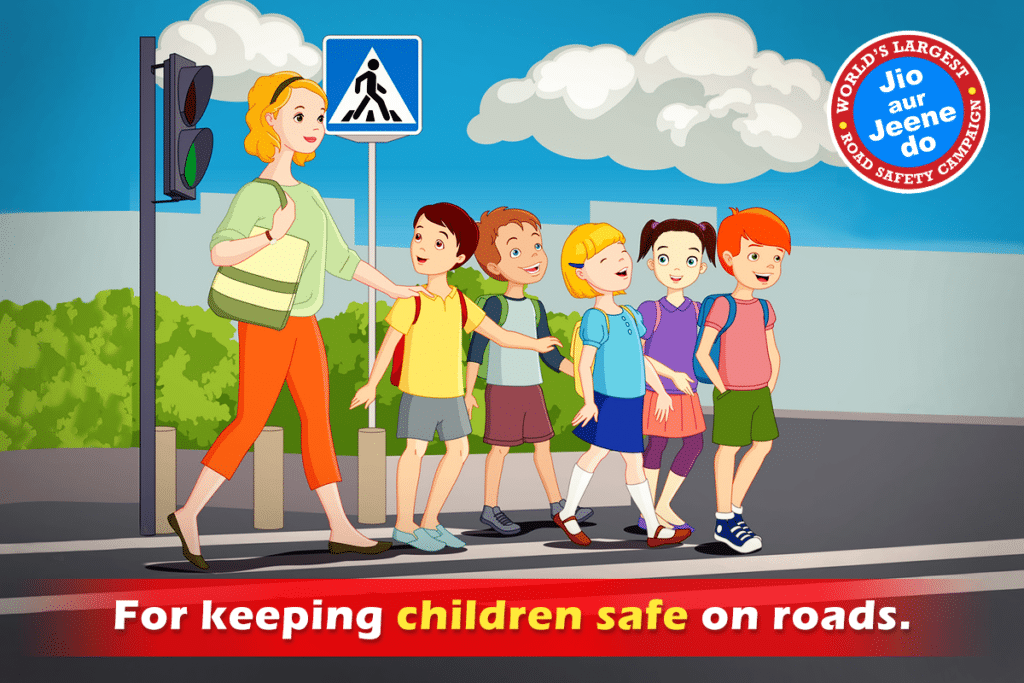 A children's life is full of distractions – From having fun with friends in and out of school, chatting on their phones, listening to music on the way home, or just letting their mind wander whilst out and about.
We are all susceptible to distractions, which make an awareness of road safety important for children to learn in school and practice through life.
It's easy for us all to forget about keeping ourselves safe, especially as traffic is the biggest single cause of accidental death for 7 to 16-year-olds and, on average, 22,000 young people are injured on our roads every year.
Top Tips for Road Safety for Children
Always walk on the pavement or path if there is one – never stray onto the road.
Walk as far away from the kerb as possible.
Walk-in single file on the right side of the road facing the traffic if there's no pavement.
When looking to cross a busy road with multiple lanes of traffic, always walk to the nearest zebra crossing or green man traffic light if possible.
Never cross the road while using their mobile phone or while listening to music on headphones.
Stay alert at all times, remember cyclists and motorcyclists use the roads as well as drivers.
When walking to and from school or out with friends, make sure that you inform an adult or parent where you will be going and who you will be with.
For young children, always encourage children to hold the hand of a responsible adult when walking across or by busy roads.
What does road safety include?
The measures and methods taken to establish road safety include the use of various road safety products.
Road safety for children in schools involves ensuring that children know how to identify a safe situation.
It also involves on how to assess risks on pavements and roads, as well as how to practice safe and responsible behaviours going to and from school.
"It is really important all children of primary school age learn the basics of road safety and it will stand them in good stead for the future."

Police Constable Kelly Carlile
Nottinghamshire Police,