Reading Time:
4
minutes
By Ophelie Lawson
Bobo is 10 years old. He born and raised in Freetown in Sierra Leone and from far he looks just like any normal child.
But unlike other children his age, Bobo can not speak properly.
He has a problem.
When Bobo was born he was diagnosed with tongue tie, a condition in which the strip of skin connecting the baby's tongue to the bottom of their mouth is shorter than usual.
What is a tongue tie?
Tongue-tie also known as ankyloglossia is where the strip of skin connecting the baby's tongue to the bottom of their mouth is shorter than usual.
Some babies who have tongue-tie do not seem to be bothered by it. In others, it can restrict the tongue's movement, making it harder to breastfeed.
Tongue-tie is sometimes diagnosed during a baby's newborn physical examination, but it's not always easy to spot.
In most cases, it may not be obvious until your baby has problems feeding.
It is a condition present at birth that restricts the tongue's range of motion.
Usually, tongue-tie is diagnosed during a baby's newborn physical examination, although it's not always easy to spot.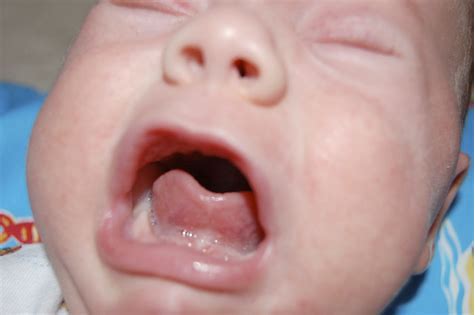 Tongue-tie division is done by doctors, nurses or midwives right after a baby is diagnosed with tongue tie and in many countries such as the UK, the procedure is free or at least affordable.
As a child gets older, an untreated tongue-tie may cause problems such as speech difficulties and difficulty eating certain foods. Which is the case with Bobo.
When he was born, he was diagnosed with it, but because his family had no money they were not able to afford the procedure. And Bobo had to grow up with it.
Because of his speech difficulties he was also discharged from school.
I spoke with his mother, Ama, about the challenging she faced raising a child with tie tongue. Her and her husband are not working and have not been able to afford the operation so far. Bobo is now 10 years old and unfortunately, many people can not understand him when he speaks.
"When Bobo was born the doctor asked us for a lot of money to do the operation. We explain to them that we could not afford it, but because of the way our country works, they were no way they could help us.
She said a lot of of people are in the same situation indicating that most of the children are struggling and need a small medical assistance but they cannot get assistance due to money money problems.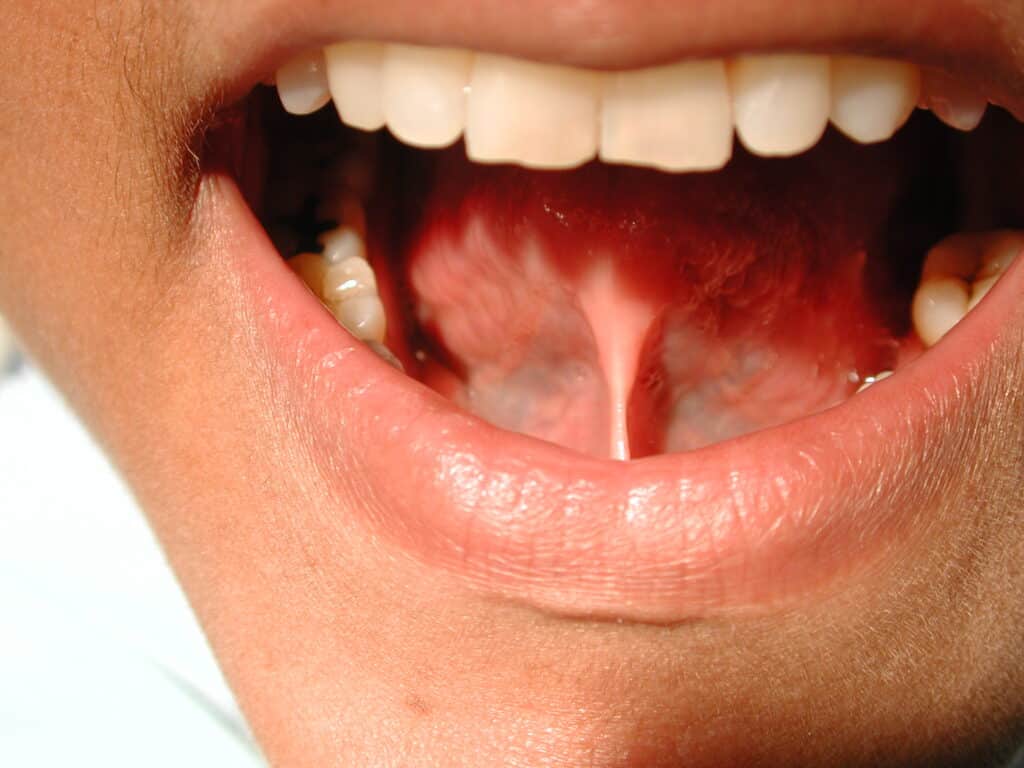 Added Ama: "Bobo wants to learn, but because of his condition he could not go to school. We sent him to school when he was younger and he showed great interest but his teachers could not understand him so he had to come back home.
"Except for us, nobody really understands him. We have gotten used to the way he articulates things, but it's really restrictive for him. He is now 10 and doesn't know how to read, and unless we manage to get that operation done we will not be able to learn like other kids"
Even though this is a small procedure that only takes a few seconds, in developing countries and for people living in extreme poverty, which is the case for Ama and her family, this becomes more difficult.
Accessing medical support can be very challenging.
So, what are the signs of a tongue-tie?
To breastfeed successfully, a baby needs to latch on to both the breast tissue and nipple, and their tongue needs to cover the lower gum so the nipple is protected from damage.
Some babies with tongue-tie are not able to open their mouths wide enough to latch on to the breast properly.
If you're breastfeeding your baby and they have tongue-tie they may:
have difficulty attaching to the breast or staying attached for a full feed
feed for a long time, have a short break, then feed again
be unsettled and seem to be hungry all the time
not gain weight as quickly as they should
make a "clicking" sound as they feed – this can also be a sign you need support with the positioning and attachment of your baby at the breast
wife, health visitor or a breastfeeding specialist for help.
Sierra Leone's free health care initiative
Sierra Leone has long struggled with some of the world's worst health outcomes. Extreme poverty prevents most families from accessing health care.
Healthcare in Sierra Leone is generally charged for and not free and is provided by a mixture of government, private and non-governmental organisations (NGOs).
Sierra Leone is one of the least developed countries worldwide, access to healthcare is constrained by various factors such as the country's health resources being unevenly distributed.
The vast majority of referral hospitals and more than half of the entire workforce is concentrated in the urban area of Freetown, the nation's capital.
In 2010, the Sierra Leone government launched the Free Health Care Initiative (FHCI), which removed all medical-related fees for pregnant and breastfeeding women, children under the age of five years, and Ebola survivors.
However, even though this program was launched, reality is people are still required to pay for most fees.
Untreated tongue-tie may not cause any problems as a child gets older, and any tightness may resolve naturally as the mouth develops.
However, tongue-tie can sometimes cause problems such as speech difficulties and difficulty eating certain foods.
While a tongue tie is an easy thing to deal with in other parts of the world, it is woeful to raise a child with the condition in Africa – it is hard – and the woes are never-ending.
"Except for us, nobody really understands him. We have gotten used to the way he articulates things, but it's really restrictive for him. "

Ama
Bobo's Mother