Reading Time:
6
minutes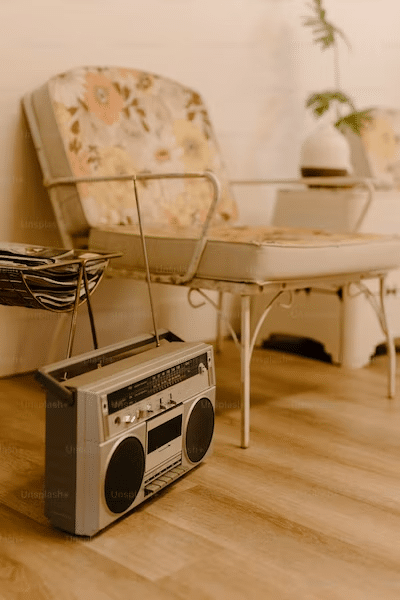 In Africa, radio remains the most important mass medium. Despite the expansion and the rise of access to social media and the internet, radio is still very popular and dominating the media scene.
Radio is not only seen as a trusted medium, but it is also accessible in the remotest part of Africa. For many on low income, it also remains their only way to stay up to date and connected.
Radio in Africa has also a rich history of being used as a tool for liberation. From being used to raise awareness, to educate, to keep people up to date with what is happening in their country or for prevention, its power and role in Africa's development is significant.
I spoke with Mariam, a producer and broadcast journalist for Afri-Radio, one of the biggest radio stations in Sierra Leone, about how radio is still dominating the scene and its impact on Sierra Leoneans. Mariam has been working for Afri Radio for 2 years now.
Mariam, do you think that radio is dying in Africa ?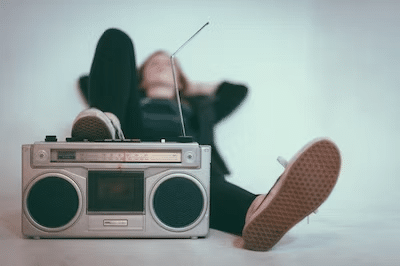 In Sierra Leone definitely no. Over the years we have seen a lot of new radio stations, here a lot of people listen to radio stations and get their news from them. People turn to the radio to have authentic news. Over the years Freetown to be specific, has grown its radio audience.
In terms of the continent, I have been following other broadcast houses and have noticed the same in other Countries. We are now having more radio stations than ever before mainly because a lot of people do believe in listening to the radio if they want to have authentic news.
A lot of people here cannot afford mobile phones so they turn to radio, but even the ones that can afford it normally listen to radio stations because they want to have authentic news, they still go to the radio to have authentic news.
When you go to social media, you will have several news stories and articles, but a lot of people do not know how to tell if those news stories are authentic or not, but coming from a radio station, they are 100% sure that those news are authentic, because it will go through a whole process to be verified.
Us, broadcast journalists we have been through a lot of training to identify fake news, but if you don't have that ability to identify fake news, and you see such stories, you will think it's authentic, so for those who want to have authentic news, they will turn to radio stations or tv stations, or read it from the newspaper
Do you guys use your radio to raise awareness and stimulate social change ?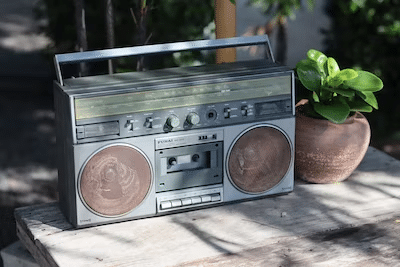 We use Afri-radio to raise awareness of a lot of issues, we have various programs. Programs that have to do with the issue of youth and to see how governance and non-governance parastatal can actually help the youth in the many issues that they have been facing.
Our program is called Youth focus.
We also have a health program. We invite health practitioners to come and talk about health issues like diabetes, malaria, and what and what not to do if you don't want to be affected.
We normally have parastatals from the ministry of health and sanitation, and some major hospitals coming to the studio to talk to the population about some sickness that is spreading, like malaria, which is common in Sierra Leone. They will explain to people what do to for you not to have malaria, prevention, and control. Some of those issue we do cover, our listeners would send questions to know about things that they do not understand. We have several other programs.
Talking about development of the country, we do have our current affairs programs, where we talk about politics, good governance, human interest stories. We do give back to society in that aspect.
When it comes to society, we do bring out issues that have to do with elections, and the dos and don'ts of citizens when it comes to elections, what the government has been doing to develop the countries, what ministry department and agency have been doing in their own capacity to help the citizens. Our audience involvement has been great. Seeing our audience demographic, we do know that we have a wider audience, we cover the whole country, people from further areas that do also listen to us, keep up with what's happening.
I think radio really has the power to open important conversations, have you guys had the opportunity to have influence on your radio ?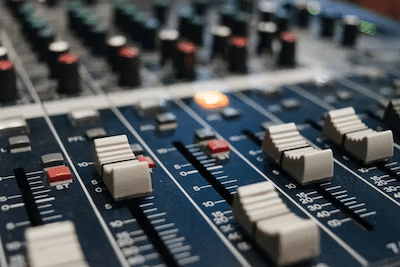 We have been interviewing and having influencers as guests in our various programs. We have people who might not be politicians but have lots of experience when it comes to governance. We do bring some of those people in the studio to explain issues that have been happening or what could have been done for them not to happen in the country. A few months ago, we had the Overstand protest. Before the protest we brought some people in the studio to explain the implications of a protest. And why young people should not be part of such protests. We saw what happened. Even though we use our platform to try to educate, people went out. After the protest the national commissioner of peace and the commissioner of cohesion came to the studio to talk about some of the issues and how they could have prevented them, what went wrong and what to do for such occurrence not to happen again.
What the biggest challenge you're having in Sierra Leone has a radio station ?
The biggest challenge at times can be having guest, I personally use to come to the radio to speak on different issues,
We have issues on having guest because most people do not want to speak at the radio as they are afraid, they might say something that will go against the government or might say something that they should not have said that will bring some kind of issues with them and or the people they work for.
Although we go the extra mile to have them some will reluctantly stay away from the radio station because of some of those issues. They will not want to talk because they are afraid of having issues. For some other radio stations and tv stations a lot of people have been going there to talk to say their minds after that especially when it comes to governance and government issues you will see them, they will get them arrested after saying things that the government think that they should not have said so that's what a lot of people are afraid of coming for interviews on the radio even on TV.
Let's talk about mainstream media, in the west there is a lot of controversy regarding media, the common opinion is that it is really biased what would you say about mainstream media here in Africa ?
The government is trying to control the media. Take for instance an individual that has a radio station or tv station and he has his own interest, it might be his friends' relative who are people in the government and have done something wrong he will not want to hear bad news or interviews about people who are closed to him, this is something that has been happening a lot, it's not that too visible.
Quite recently, the former commissioner for the anti-corruption was arrested after speaking on TV.
He was under criminal investigation the past month and was released yesterday. He was arrested after his interview on TV, he said something that go against the government, or the government think that he should not have said and was arrested.
In Sierra Leone most radio stations are privately own, and that has been hindering our work us journalists. They are some stories that you will want to cover and or after covering that story, perhaps the producer will say no to the story because it goes against our policies or because this and that, it has been happening but it is not too visible.
What is the biggest radio in Africa/Sierra Leone?
For me, the biggest radio is us, we cover the whole country. There is no other radio station that has the power of covering the whole country