Reading Time:
4
minutes
Raising kids with disabilities and special needs in a country that does not have the correct infrastructure or government support can be very challenging.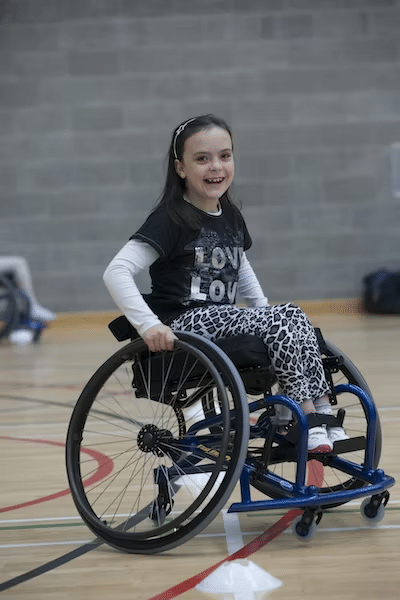 Every child in the world has the right to be nurtured, care for, to have access to education, to receive adequate nutrition and social protection, and to thrive and be happy, however, in many cases, such right are denied to kids with special needs, and they often find themselves marginalised from society because of the lack of support from their government and their families not able to keep up financially.
For Ella, 29, single mother from Freetown, Sierra Leone, raising her son Samuel and trying to give him the care that he needs has been a very challenging journey.
Samuel is 6 years old; he was diagnosed as having special needs at just 4 months young.
"We noticed when he was about 4 months old, he couldn't do the normal things normal children do. We took him to the hospital and from then the doctor did some observation and scan, then they noticed that he was a special need child." says Ella
In Sierra Leone, there's nothing the government has put in place for special needs children. Some international organisations were instead filling the gap for a while, but at present, there seems to be none active where people can easily ask for support or guidance on what to do.
"Before there was one organisation but they have closed now, they couldn't survive, because we have a lot of special needs children. There are a lot of special needs children and nothing the government has put in place for them." continues Ella
"I am not receiving any support and I am a single mother who is also in school. I try very hard, but things are very hard for me to take care of my son."
Ella is currently paying for all of her son's medication on her own. For his medication, she is spending the equivalent of almost £156 monthly, which for her here in Sierra Leone, where the minimum wage is the equivalent of £58.11, is a big amount.
"There is no one here that can pay or give us free medication for his conditions and seizure that he has been having. And the medication here is very expensive for me as a single mother who is also studying" says Ella.
Because of the lack of care for her son, his situation has been deteriorating over the years, especially because of the lack of physiotherapy.
'He doesn't receive all the care that he needs, he gets worse every day. The doctors told us that he has Epistemic paralysis, it has to do with his movement and having good physiotherapy would really help him, exercising backed up with his correct medication."
Accessing physiotherapy here is very challenging, in town there are not many doctors or facilities that offer it.
'I can't afford it right now, we only have about two here. Because I can't even afford hospital bills, I haven't been able either to get him checked in a while to know if he currently needs everything else like"
Ella's biggest challenge in raising her special needs child in her country where there is no support or much awareness has been to try to study and have access to a better career while trying to support him as much as she can, as well as the lack of support available.
"Emotionally, I am very disturbed. Everyday seeing my child like that and not having the opportunity of giving him what he deserves, it's very hard"
Djuju has epitomic paralysis as well as dystonia, it has to do with the stiffness of the muscles
If only he had access to physiotherapy, he could do more. The doctor said he has like 70 % chances, his process is going to be slow, but he might be able to do more things for himself
"When I found out he had special needs, the doctors and the hospital did nothing. They just gave us the bill and told us he needs physiotherapy and that we need to give him love."
Djudju needs daily medication. If he doesn't have his medication every day, he is at high risk of having seizures or becoming unconscious.
"Sometimes, one of the challenges I am facing is also to do with getting his medication that is not always available."
Ella has been fighting every day to try to support and meet her son's needs as much as she can. However, not receiving any support from anyone makes it challenging for her. Between her study, she is also juggling between two jobs and often struggles to get her son his needed medication. Between having to cover living costs, his daily medication, and his physiotherapy, she has not been able to make ends meet, and has had to sacrifice a lot. As of today, she is barely able to cover his medication, and has not been able to pay for his physiotherapy which is too expensive for most people here.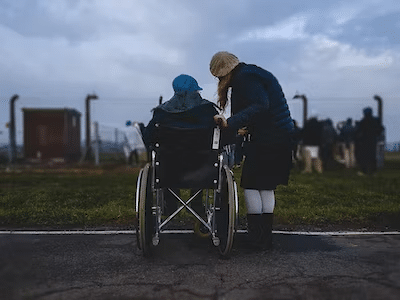 The wellbeing of children with disabilities and their inclusion in developing countries is an issue that does not get enough attention. Even though international organisations often try to come and fill up the gap, there's still a lot of neglect.
Ella is currently looking for support and trying to fundraise money so that she can afford paying for his medication and finally get him physiotherapy.