Reading Time:
5
minutes
The UK Health Security Agency (UKHSA) latest report on the routine adolescent human papillomavirus (HPV) immunisation programme, which is primarily delivered in schools has registered growing concerns over the drop in HPV vaccines indicating that coverage in year 8 and year 9 pupils is yet to return to pre-pandemic levels.
The UKHSA, therefore, is urging parents and guardians to ensure eligible young people are caught up with their HPV vaccine before they leave school.
Dr Vanessa Saliba, Consultant Epidemiologist at UKHSA, said: "The HPV vaccine is available for girls and boys in year 8 and we encourage everyone eligible to take up this potentially life-saving vaccine when offered.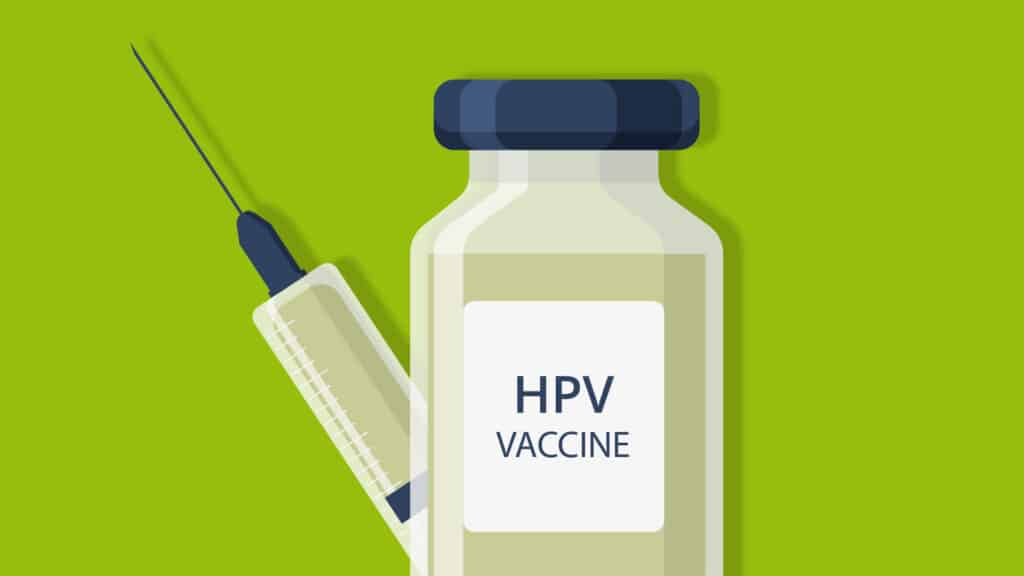 "In recent years we have seen vaccine coverage fall due to the challenges posed by the COVID-19 pandemic."
Dr. Saliba says Many young people who missed out on their vaccinations have already been caught up, but more needs to be done to ensure all those eligible are vaccinated.
According to UKHSA report the HPV vaccine is offered to all 12 to 13 year olds in school years 8 and 9 and follows a 2-dose schedule.
The report says HPV vaccine coverage decreased by 7% in year 8 girls and 8.7% in year 8 boys in 2021 to 2022 when compared to the previous academic year.
The data suggests that the NHS has already caught up many children who missed out on their HPV vaccine since the start of the coronavirus (COVID-19) pandemic, with dose 1 uptake improving for children in year 9 and year 10, but coverage remains below pre-pandemic levels.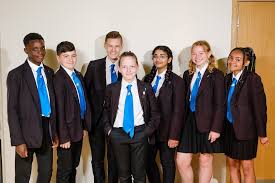 The UK HPV vaccination programme, according to UKHSA, is one of the most successful in the world, with high uptake and millions of doses given since its launch in 2008.
The programme in England has been shown to have dramatically lowered rates of harmful infections and cervical cancer in vaccinated women, with the strongest effects seen in those vaccinated at younger ages, and is saving lives.
HPV vaccination also protects against genital warts and other cancers of the genital areas and anus, as well as some cancers of the head and neck.
A study published in The Lancet in 2021 found that cervical cancer rates were 87% lower in young women who had been eligible for HPV vaccination when they were aged 12 to 13 years, compared to similar young women born a few years earlier who had not been offered vaccination, clearly showing the programme is preventing cervical cancers.
Overall, the study estimated that the HPV programme had prevented about 450 cancers and 17,200 pre-cancers up to mid-2019.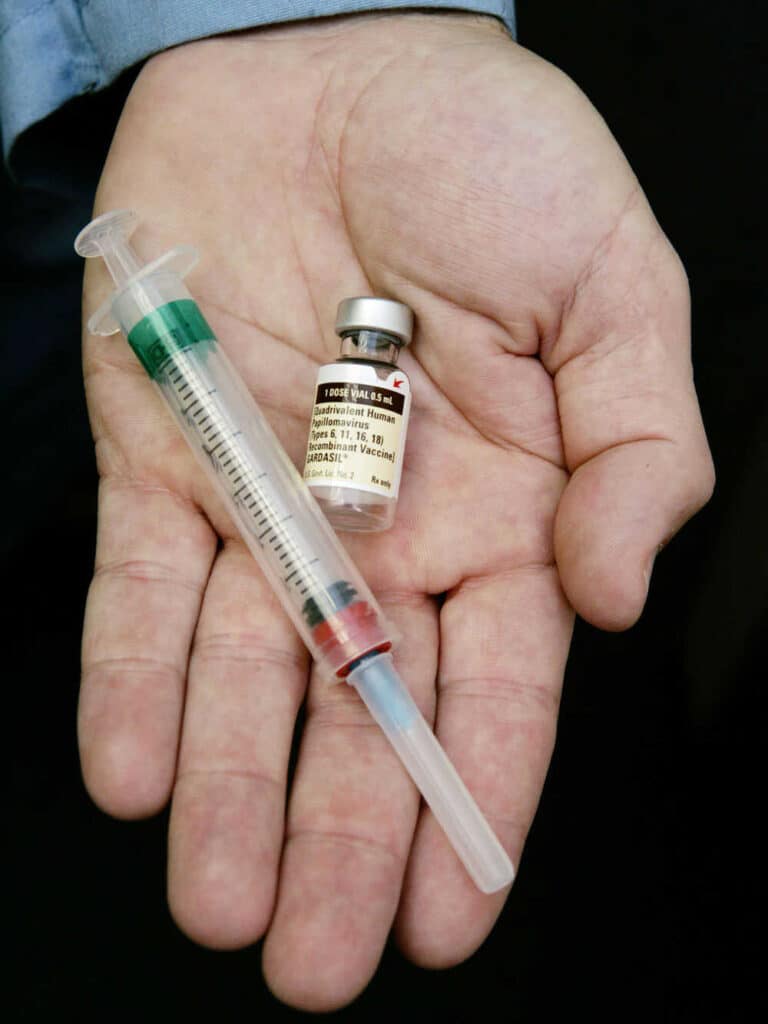 All the routine adolescent immunisation programmes have been impacted by the COVID-19 pandemic and coverage is not back up to pre-pandemic levels.
Children and young people who have missed out on their HPV vaccinations should contact their school nurse, school immunisation team or GP surgery to arrange a catch-up – they remain eligible until their 25th birthday.
In addition to HPV vaccination of young people, all women aged 25 and over in England are offered cervical screening which can detect early signs of disease and so also prevents cancers and deaths.
The HPV vaccine will prevent most cervical cancer cases, but not all, and so even vaccinated women should still attend for cervical screening when invited to do so.
If you've missed your appointment it's important you arrange another screening as soon as possible.
Minister for Women's Health Maria Caulfield said:
"As a nurse who has worked on cancer units, I have seen first-hand the importance of HPV vaccination in saving countless lives by preventing cervical cancer.
"We're improving the cervical cancer screening process, including opening up 24/7 laboratory screening and expanding the location options available – so people can get their tests easier and results faster."
She adds: "I encourage all 12 and 13 year olds who are offered this vaccine to take it – it could save your life.
What is cervical cancer?
Cervical cancer is prevalent among women of childbearing age.
This type of cancer is caused by the human papillomavirus (HPV), which starts in the cervical cells.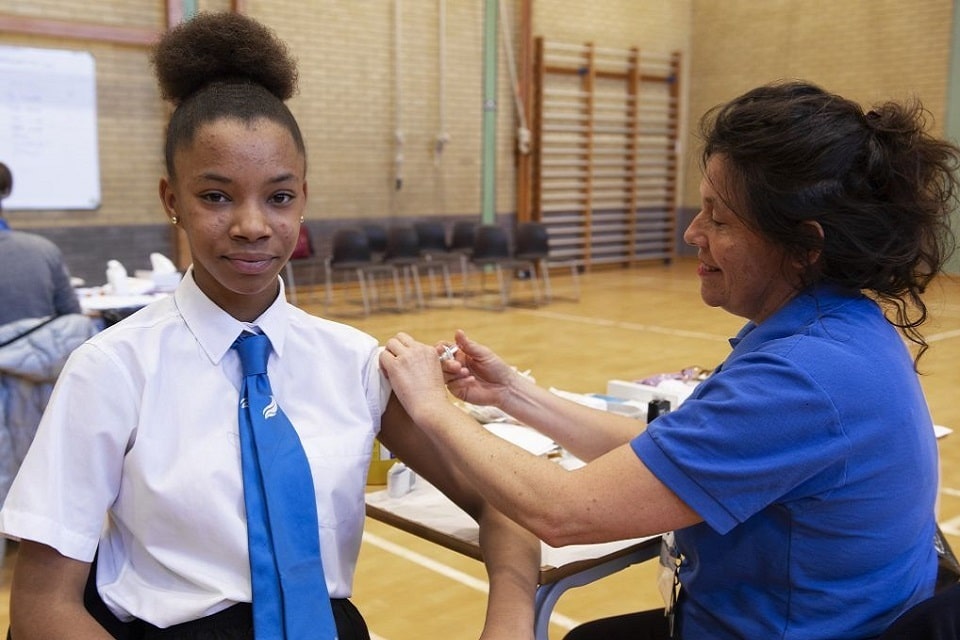 The cervix joins the birth canal (vagina) to the uterus. Cervical cancer typically develops over time.
Before cancer appears in the cervix, abnormal cells will appear within the cervical tissue, a condition known as dysplasia.
Eventually, if not removed or destroyed, these abnormal cells become cancerous and grow and spread within the cervix and its surroundings.
Who should receive the HPV vaccine?
Apart from cervical cancer, HPV causes some cancers of the oropharynx, vagina, vulva and anus. It also prevents types of HPV that lead to some genital warts.
Fortunately, a vaccine can significantly reduce your chances of contracting cervical cancer.
Genital HPV is common and is transmitted through direct skin contact when engaging in sexual activity.
If you are sexually active, you'll probably contract HPV during your lifetime, but you may never know it, as most types of HPV have no symptoms and clear by themselves.
Girls aged between 11 and 12 years should receive the HPV vaccine.
Those between 13 and 26 years should also be vaccinated if they have not been vaccinated or didn't complete the vaccine series.
Girls aged 11-12 years should receive two doses of the vaccine for adequate protection against cancers brought about by HPV.
Why get the HPV vaccine while young?
Ideally, one should receive the vaccine before becoming sexually active and being exposed to the virus.
Although sexually active women may benefit from the vaccine, the benefits are minimal compared to someone who receives the vaccine from commencing sexual activity.
The reason is that engaging in sex exposes one to the HPV types the vaccine aims to prevent.
Is the HPV vaccine effective?
The vaccine deters the HPV types causing cervical cancer and cancers of the oropharynx, anus, vagina, and vulva.
It also protects against genital warts caused by HPV.
The HPV vaccines if effective in deterring the targeted types of HPV and the common health issues accompanying them.
It is less effective if one has already been exposed to HPV types, as the vaccine prevents infection before exposure to HPV.
The vaccine is ineffective in treating HPV infections or other diseases related to HPV.
HPV vaccine protection last for a long time. Studies show that protection does not weaken over time.
"The HPV vaccine is available for girls and boys in year 8, and we encourage everyone eligible to take up this potentially life-saving vaccine when offered."

Dr Vanessa Saliba

Consultant Epidemiologist at UKHSA