Reading Time:
6
minutes
Several countries have now embarked on a serious mission to evacuate citizens to safely from the warring Sudan with the US taking out its diplomatic staff in a "fast and clean" operation and has since closed down the embassy in the country's capital.
Fiece fighting continues to take centre stage in Sudan's capital, Khartoum and other parts of the country.
As monitored on an American TV, CNN, American President Joe Biden announced that the US military has evacuated American diplomats and their families from Khartoum.
"Today, on my orders, the United States military conducted an operation to extract US government personnel from Khartoum," he said in a statement.
A US official said fewer than 100 people were evacuated early on Sunday, when three Chinook helicopters landed near the US embassy to collect them.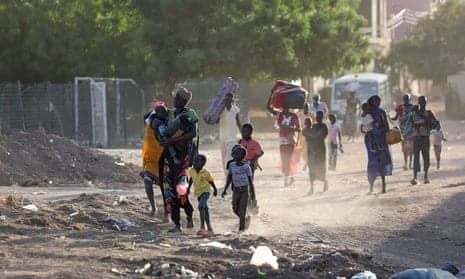 Violence erupted last week in Khartoum between two opposing armies.
The power struggle between Sudan's regular army and a paramilitary force called the Rapid Support Forces (RSF) has seen heavy bombardment in the capital city, with hundreds killed and thousands more injured.
In a call with reporters after the mission, Let.Gen Douglas Sims said more than 100 US troops from the Navy Seals and Army Special Forces flew from Djibouti to Ethiopia and then into Sudan, and were on the ground for less than an hour.
He described it as a "fast and clean" operation.
In his statement President Biden thanked Djibouti, Ethiopia and Saudi Arabia, saying they had been "critical to the success of our operation", and he warmly praised the US embassy staff and military.
The US embassy in Khartoum is now closed.
A tweet on its official feed says the US government cannot provide consular services for its citizens in Sudan, nor is it safe enough for the government to evacuate private US citizens.
It was the second evacuation of foreign citizens since violence erupted in Sudan's capital last week.
The BBC reported that on Saturday, more than 150 citizens, diplomats and international officials were evacuated by sea to the Saudi Arabian port of Jeddah – they were mostly citizens of Gulf countries, as well as Egypt, Pakistan and Canada.
And on Sunday morning, the French ministry of foreign affairs announced it was beginning to evacuate its citizens and diplomatic staff from the country. The ministry said it had started a "rapid evacuation operation" and that European citizens and those from "allied partner countries" would also be assisted.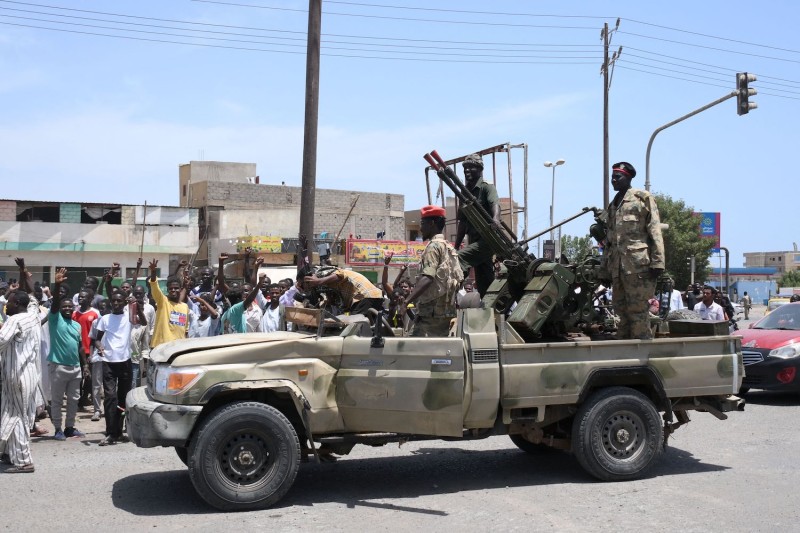 There is as yet no sign of a formal ceasefire.
But it does appear that the paramilitary group, the RSF, agreed not to shoot at the American helicopters during their mission.
President Biden is urging the fighting parties for a ceasefire.
Reuters news agency quotes US officials as saying a few diplomats from other countries were also evacuated in the US operation, and the US aircraft did not come under fire during it.
Khartoum airport has been repeatedly targeted by shelling and gunfire, making evacuation flights from there impossible.
Mr Biden's statement said: "I am receiving regular reports from my team on their ongoing work to assist Americans in Sudan, to the extent possible."
He condemned the fighting, saying the rival armies "must implement an immediate and unconditional ceasefire, allow unhindered humanitarian access, and respect the will of the people of Sudan".
On the other hand, the UK says it is considering ways to evacuate its staff and a hotline has been set up for those who need urgent help, and UK citizens in Sudan are being urged to tell the Foreign Office where they are.
According to the BBC, any UK evacuation is expected to be very limited and focus on diplomatic staff – not comparable to the mass evacuation from Afghanistan in 2021.
Meanwhile the Canadian government has told its citizens in Sudan to "shelter in a safe place", keep their phones charged, doors and windows locked and "consider leaving the country if there's a safe means to do so".
There have been desperate calls for help from many foreign students – from Africa, Asia and the Middle East – who are also stuck in Khartoum, a city of some 6 million people
There has been tension build-up for several months between the country's two most powerful persons: Muhammad Hamdan Dagalo, a warlord and Sudan's de facto leader since the 2019 coup, Abdel Fattah al-Burhan.
Dagalo, also known as Hemedti, leads the Rapid Support Forces (RSF), a paramilitary unit borne by Janjaweed militias.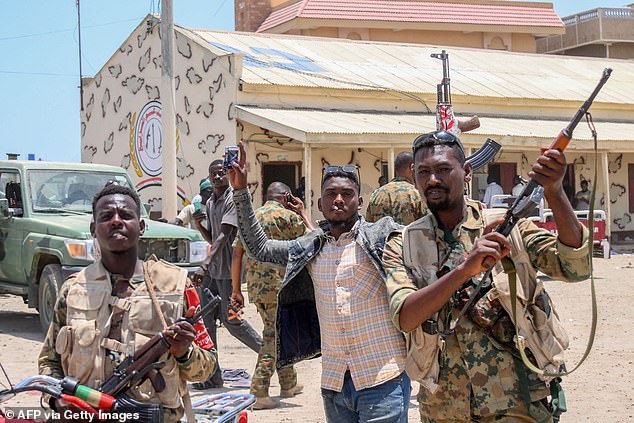 Previously, the U.S. government accused Janjaweed of genocide in Darfur in the 2000s.
In the current acts of violence that began on 15 April, about 180 civilians have died, with more than 1,800 wounded in the attacks.
Once again, the Sudanese people are at the mercy of violent military officers out to push their selfish interests.
So, why did the fighting start?
It has been reported that the current fighting between the RSF and the army was due to negotiations over combining the two forces to restore civilian rule.
According to media reports the disagreement arose over which army general would be above the other.
There were disagreements over how fast the RSF would be integrated into the Sudanese military.
There has been heavy fighting in Khartoum and the neighbouring Obdurman.
Reports say the warring parties had agreed to a ceasefire, but none honoured it and according to a local medical group, since the start of the fight, at least 174 civilians have died and three employees of the World Food Program have been reported dead.
On Monday, Antony Blinken, the U.S. Secretary of State, said a U.S. diplomatic convoy was attacked earlier in the week, although no injuries were reported.
It was also not established the group was liable for the attack.
Consequently, Americans residing in Sudan have been asked to shelter in place – the State Department has created a task force to supervise management and logistics associated with the violence. -there is also ongoing contingency planning for American workers in Sudan.
Civilians Caught Up in the Fighting
Although the conflict seems to be centred on controlling central installations, it's mostly occurring in urban areas where civilians are most hit.
The RSF bases are not known, but it looks like their fighters are in densely populated areas.
The Sudanese air force launched air strikes in Khartoum.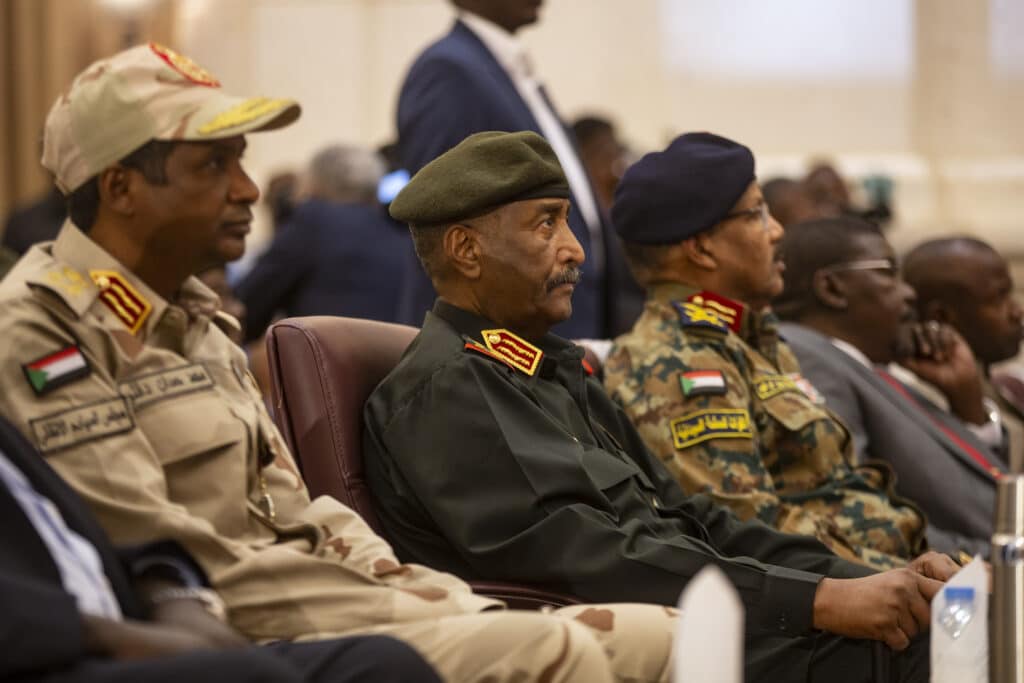 The capital city has over six million people, which explains the significant number of civilian deaths and casualties and both sides called a brief ceasefire on Sunday to enable civilians to flee the capital.
Who is the RSF?
The Rapid Support Forces were created in 2013. It originated from the Janjaweed militia that viciously battled rebels in Darfur.
While there, the Janjaweed were faulted for ethnic cleansing – henceforth, General Dagalo has created a powerful force participating in conflicts in Libya and Yemen.
The General also has economic interests, such as taking control of the country's gold mines.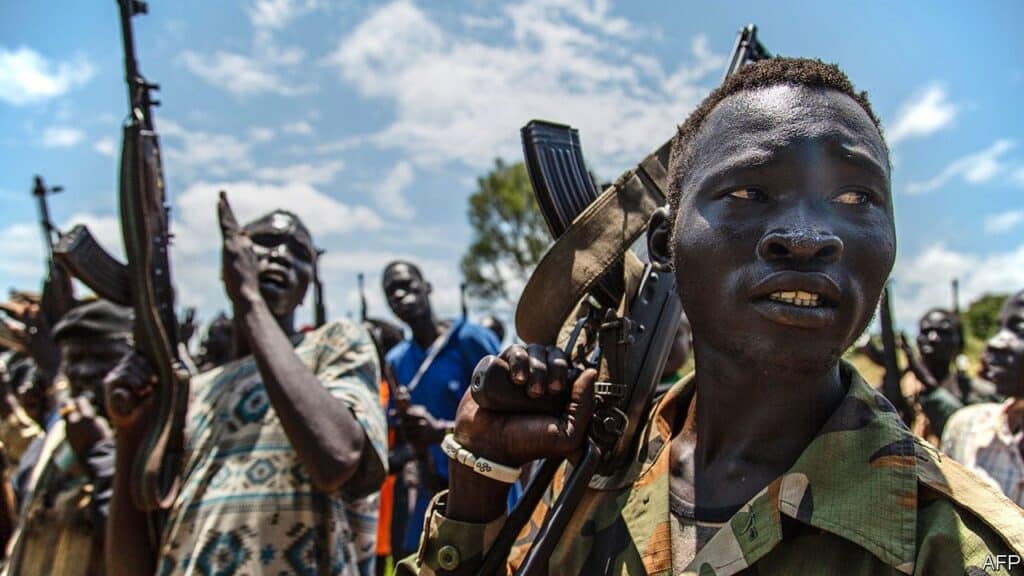 In June 2019, the RSF was accused of massive human rights violations, such as the massacre of over 120 protesters.
The RSF is a cause of Sudan's instability due to its vital force.
Why is Sudan under the Military?
The current fighting precedes tension following the 2019 ousting of President Omar al-Bashir.
Before the president's ouster, protests dominated the streets, calling for an end to his rule spanning almost 30 years.
Consequently, the army initiated a coup to get him out of office.
However, civilians want the country to revert to democratic rule – a joint civilian-military government was formed – but was ousted in a coup in October 2021, with Gen Burham taking over.
The rivalry between Genera Dagalo and Gen Burham has intensified since then.
A roadmap to revert power to civilians was agreed upon in December 2022; however, talks to conclude the specifics have failed.
Way Forward
The current fighting could further divide the country, aggravate political turbulence and involve neighbouring states.
Diplomats have been trying to encourage a return to civilian rule; they are desperately trying to bring the two generals back to the negotiating table.
The East Africa Community (EAC) has sent three presidents – from Djibouti, South Sudan and Kenya, to Khartoum.
It is, however, unclear how they will get there as Sudanese air space has been closed.
"Today, on my orders, the United States military conducted an operation to extract US government personnel from Khartoum,"

Joe Biden
President of the United States of America