Reading Time:
2
minutes
Cancer patients will be treated through advanced technology, entailing non-invasive management of cancerous tumours in Kenya.
This treatment is a substitute for surgery.
Earlier in the week, Kenyan President William Ruto launched the Cyberknife system at the country's biggest referral hospital, Kenyatta University Teaching, Referral and Research Hospital (KUTRRH).
The cyberknife device offers radiation therapy treatment for various cancers, including prostate, spinal, liver, lung and brain, through a non-invasive procedure.
KUTRRH received the Cyberknife system on 6 October 2022 and this makes Kenya the second African country after Egypt to obtain the machine.
The cyberknife system is expected to boost cancer treatment in the country and the East African region.
Cancer patients won't need to travel abroad for treatment, significantly cutting costs and allowing them to receive treatment with their families by their side.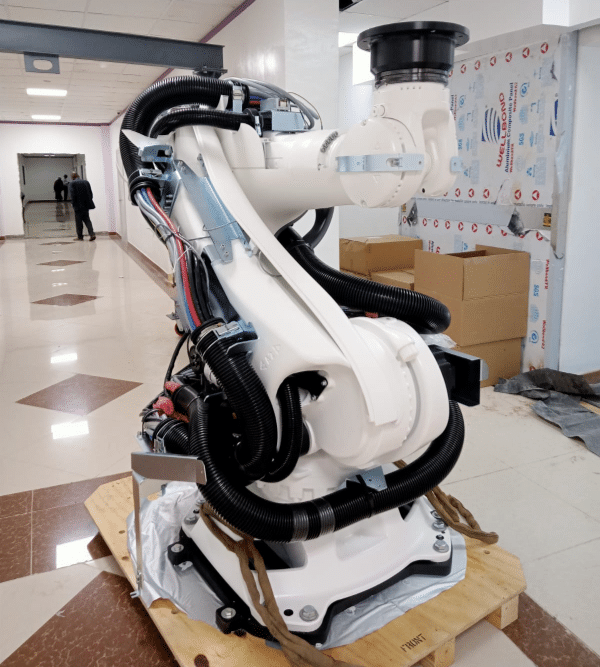 During the commissioning, Ruto restated the government's assurance to improve the post-pandemic recovery speed to reduce the increasing burden of non-communicable diseases, including heart diseases, cancers, and complications related to diabetes.
Said president Ruto: "We understand the extreme socioeconomic effects resulting from these diseases."
The President further said that most Kenyan households risk losing all their savings due to illness.
He said that 36 per cent of the population is at risk of poverty due to catastrophic financial expenditures to cover medical bills
The Cyberknife is a type of treatment that treats malignant and benign tumours through radiation therapy, hence eradicating the need for surgery.
It treats conditions in the entire body, including the kidneys, pancreas, liver, neck and head, spine, lungs, and prostate.
The device provides an alternative to surgery and is ideal for patients with surgically complex or inoperable tumours.
Usually, Cyberknife treatments take one to five sessions.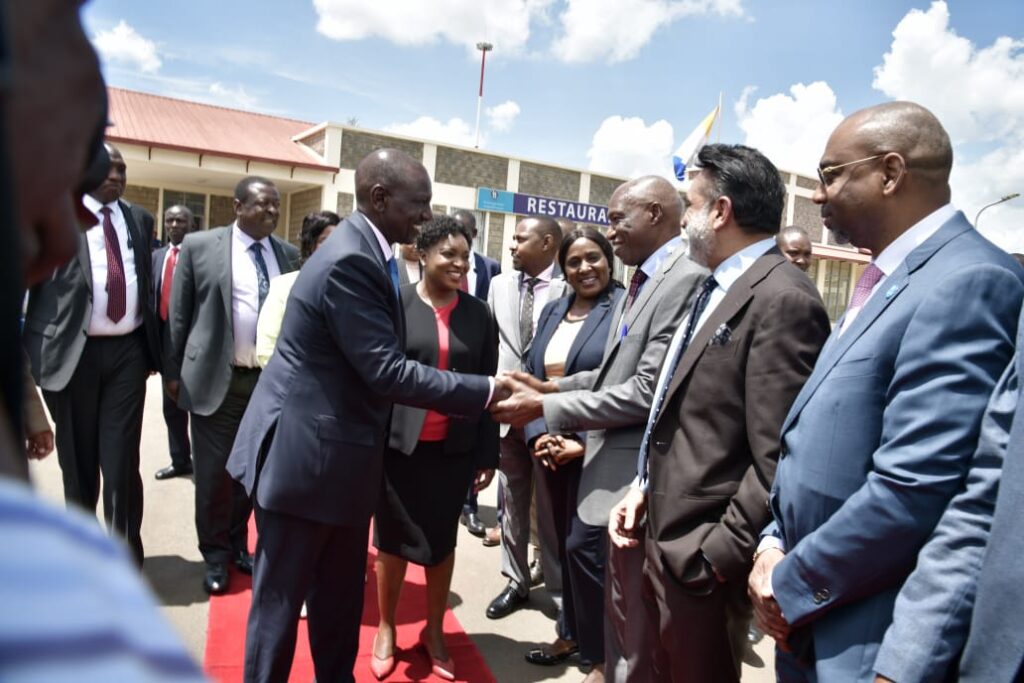 Robotic delivery accuracy
The Cyberknife is the only radiation delivery device with a linear accelerator (linac) mounted on a robot to provide photons or high-energy x-rays necessary for radiation therapy.
The robot bends and moves around the patient to convey radiation doses from thousands of distinctive beam angles.
This considerably expands the probable tumour position to focus radiation on it while reducing the dose to nearby healthy tissue.
Radiation therapy is an option for various types of tumours.
Accurate and precise radiation delivery to a tumour is essential to eradicating cancer cells while minimizing the amount of the dose that gets to healthy tissues.
Accurate delivery helps reduce exposure of healthy tissues to radiation and the possible
risk of side effects.
This results in better life quality for the patients during and post-treatment.
"We understand the extreme socioeconomic effects resulting from these diseases."

William Ruto
President of the Republic of Kenya