Reading Time:
3
minutes
A group of 39 students evacuated from Kenya, Somalia and Saudi Arabia from the war-torn Sudan landed in Nairobi on earlier this week amid calls for Kenyan authorities to do better.
Those rescued include 19 Somalis, 19 Kenyans and one Saudi Arabian who travelled in a military aircraft.
The group earlier journeyed by road to South Sudan, where the military aircraft picked them up.
The students were received at JKIA (Jomo Kenyatta International Airport) by Aden Duale, Kenya's Defence Secretary.
Duale said that the students attend an international university in Sudan.
"I congratulate the students for taking the long journey and recognize all who made this possible.
aid Duale: "The Kenyan government is dedicated to ensuring that Kenyans return safely from Sudan."
Alfred Mutua, the Chief Secretary for Foreign Affairs, thanked Kenyan neighbours who allowed the students to access their borders when they left Sudan.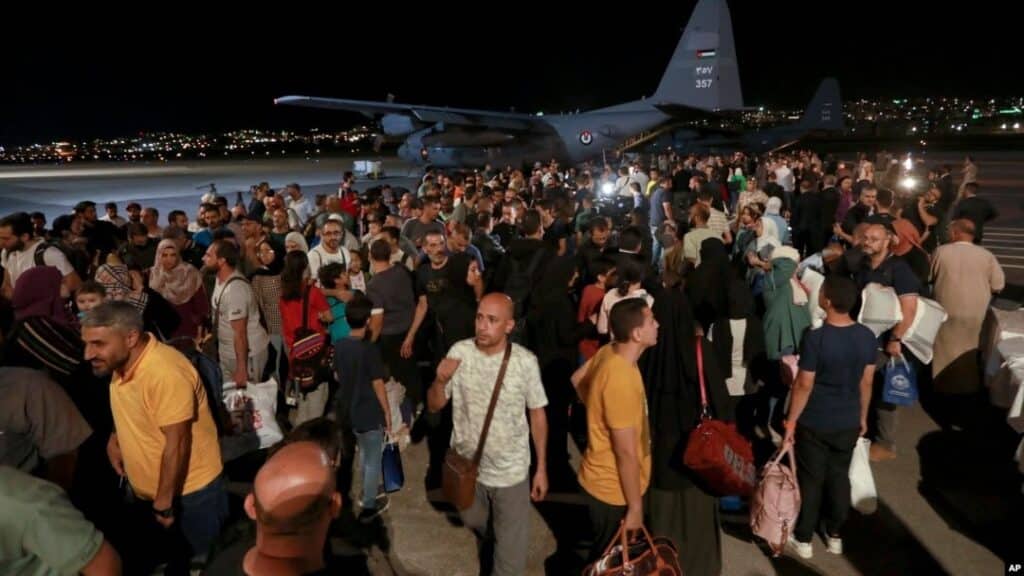 They also allowed the Kenyan military aircraft to land in their country and pick up the students.
More people will be brought to Nairobi by a group consisting of military officials coordinating the exercise with officials from Foreign Affairs.
There are about 3000 Kenyans in Sudan.
The government is urging anyone who requires evacuation to register their location, name, and passport number on the emergency hotline provided to allow for necessary arrangements to be made.
The next batch of evacuees consist of 29 students who are in Ethiopia from Sudan.
Roseline Njogu, Foreign Affairs Principal Secretary (PS), said the students would return soon.
"I know Kenyans are anxious about their friends and relatives in Sudan. The government is committed to getting home everyone registered for evacuation.
"We urge you to be patient as the circumstances are very fluid," pleaded the PS.
Since the ouster of Omar al-Bashir in 2019, the Sudanese people have been calling for a return to civilian rule.
After the coup, the military took over the government – and agreement was reached between the protesters and the military four months later – it was decided that a Sovereignty Council, consisting of civilians and military officers, would be in charge until the elections slated for the end of 2023.
They appointed a Prime Minister, Abdalla Hamdok, to rule during the transitional period starting in August 2019.
However, the military overthrew his government in October 2021, and Gen Burhan took over the reins. During the military seizure of power, Burhan collaborated with General Dagalo of the Rapid Support Forces (RFS).
Therefore it was fitting for him to become Burhan's second-in-command.
The current fighting is between forces allied to Gen. Burhan and those supporting General Dagalo for the control of Sudan.
The prominent bone of contention is how the RSF's 10,000-strong force will be integrated into the army and who will oversee the process.
General Dagalo also wanted the integration to take ten years, but the army led by Burhan wanted it done within two years.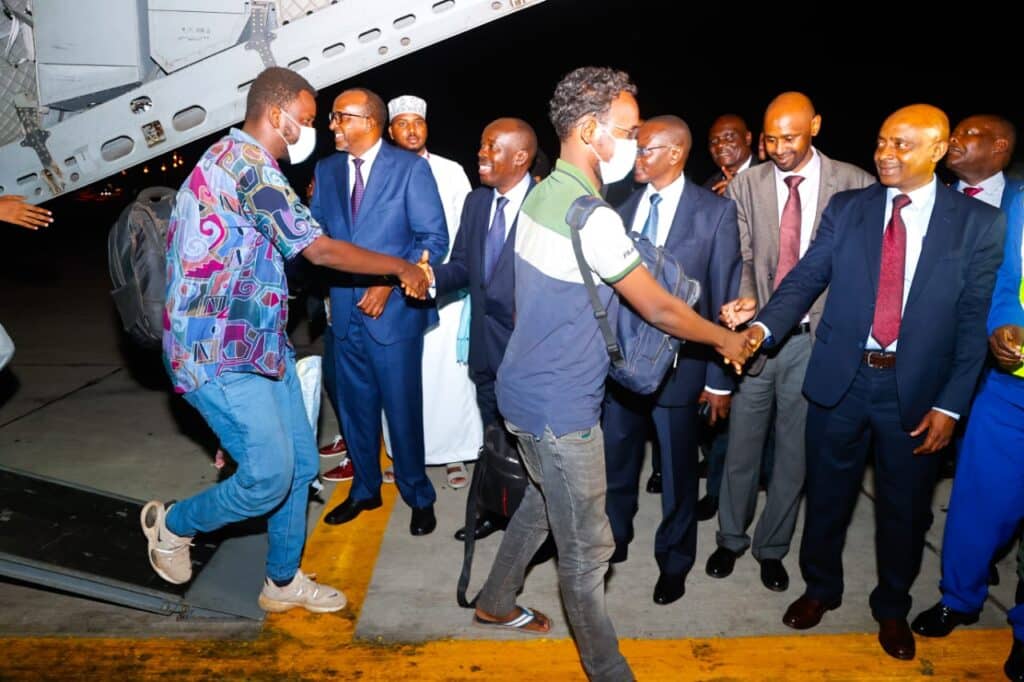 'Can do better'
Earlier this week, Kenya's foreign affairs ministry told stranded Kenyans to register with its embassy in Khartoum in a bid to expedite a quick evacuation process.
But since Monday, there have been no further flights of Kenyans out of Sudan.
"The fact that out of the 900 that have been mapped you were only able to evacuate 35 shows you how small efforts [were]," said Ahmed Madey, an education researcher in Nairobi.
"I think the Kenyan government can do better."
Sudan's armed forces and the rival paramilitary Rapid Support Forces on Monday agreed to a 72-hour cease-fire, triggering a rush of evacuations of hundreds of foreign nationals by Western, Arab and African countries.
As the cease-fire deal comes to its scheduled end, many Kenyan parents such as Mohamed fear for their loved ones — but hold out hope for a safe return home.
"I know Kenyans are anxious about their friends and relatives in Sudan."

Roseline Njogu
Foreign Affairs Principal Secretary