Reading Time:
5
minutes
The UK roads are in a dire state as potholes pose a serious threat of causing significant damage to vehicles and subsequent high repair costs for motorists.
The estimated cost of fixing pothole-ridden local roads in England and Wales is pegged at a staggering £12.6 billion.

A 39 per cent surge in pothole-related breakdowns has seen the RAC respond to 10,076 incidents between January and March for faults likely caused by poor road surfaces.
The RAC, one of the UK's biggest road recovery firms recorded the jump when comparing incidents from the same period in 2022, saying the state of roads is 'nothing short of scandalous'.
And, with common pothole-related problems including damaged shock absorbers, broken suspension springs and distorted wheels, the motoring firm said it is 'not right that drivers who are struggling to make ends meet are having to fork out', reports HullLive.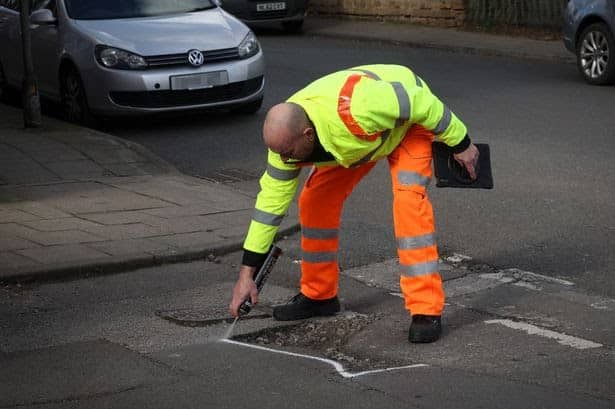 A pothole is a large, deep hole in the road and they are formed when roads freeze and thaw repeatedly.
The changes in temperature causes damage to the surface and the layers of the road become unstuck or the surface breaks.
As traffic travels over these weakened areas holes appear and potholes can appear at any time of year but are more frequent during late winter and early spring.
UK Government funding to maintain England's motorways and A roads was 31 times higher per mile than for local roads in 2022, according to analysis by the Local Government Association.
But the government has hiked up its Potholes Fund (with funding going to English councils) by £200 million to £700 million this financial year.
Simon Williams, an RAC roads spokesman, said: "Drivers are telling us that the UK's local roads are in a worse state than ever, and it's hard to disagree looking at some of the craters that litter so many of our carriageways.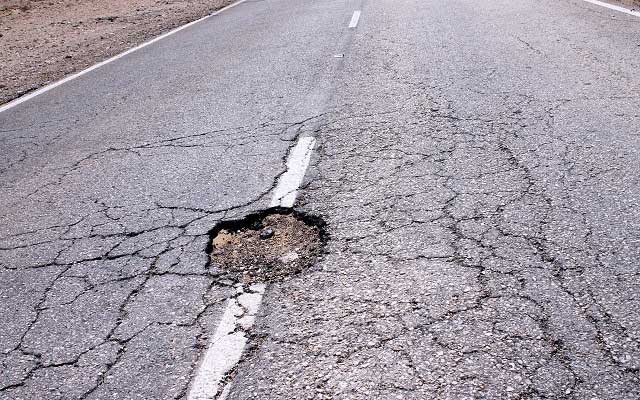 "It's not right that drivers who are struggling to make ends meet are having to fork out for new tyres, wheels, suspension springs and shock absorbers simply because our roads have been allowed to fall into such a dire state of repair.
"We implore the government to think differently to end the pothole plague once and for all.
"One way could be to ringfence a proportion of fuel duty revenue for the maintenance, repair and improvement of our local roads because, as it stands, the £28 billion collected from drivers is currently just another form of general taxation."
A Department for Transport spokeswoman said the government is investing more than £5 billion from 2020 to 2025 to maintain local roads, with an extra £200 million announced in the budget, which will help fix 'millions of potholes a year', making journeys 'smoother and safer for everyone.
However, Nottinghamshire Council claims it is 'doing all it can to tackle increase in potholes caused by winter weather.
The Council has pledged it is doing everything it can to keep the county's roads safe in the face of a soaring number of potholes.
The council says the winter weather means residents may see an increase in urgent repairs to keep roads safe until larger scale repairs can be made, but says permanent repairs are still continuing.
Nottingham City Council, the county highway's authority, said one of the reasons potholes form is the 'freeze thaw' effect. where surfaces freeze and thaw repeatedly, causing deterioration.
This, coupled with "exceptional levels of rainfall over recent weeks," means an increase in potholes is to be expected.
Councillor Neil Clarke, council cabinet member for transport and environment, said: "Winter conditions always take their toll on highways across Nottinghamshire, but I would like to reassure our residents we are not alone as an authority in experiencing this.
"We're open about the fact we have seen an increase in the number of pothole reports in recent weeks, but also want our residents to know this isn't unusual at this time of year.
"At the start of December, Nottinghamshire experienced a period of severe cold weather with road temperatures dipping as low as -7C at times. It is this coupled with the effects of salt as we grit the network and the exceptional level of rainfall over recent weeks which has caused potholes to form.
"The RAC said themselves last week this has been the coldest start to a winter in 12 years and, because of this, they have seen a rise in the number of pothole related breakdowns in the last three months of 2022.
"With more than 3,000 miles of roads to maintain in Nottinghamshire, we're doing all we can to take action following the bad weather and our teams are working hard to keep up with repairs.
"We know potholes are of great concern to residents and that is why over the last 18 months, as part of our Highways Services Review, we have increased the productivity of our repair teams by more than 100 per cent and moved to a right first-time approach, decreasing short-term pothole repairs by 61 per cent.
"We are in the early stages of our programme to invest £12 million into Nottinghamshire's roads over the next four years and are starting to see the benefit of this in communities where our teams have been out to carry out longer-term repairs.
"We know, however, there is work still to do, but I am confident, as we move through our investment programme, we will continue to see more positive results.
"I would like to thank residents for reporting potholes to us and would ask that they continue to do so. "
The council said if potholes have not been repaired, it may be because they have not been reported,so residents are reminded to continue reporting potholes to the council either via nottinghamshire.gov.uk/transport/roads/potholes/report-a-pothole, or the My Notts App.
"IT'S NOT RIGHT THAT DRIVERS WHO ARE STRUGGLING TO MAKE ENDS MEET ARE HAVING TO FORK OUT FOR NEW TYRES, WHEELS, SUSPENSION SPRINGS AND SHOCK ABSORBERS SIMPLY BECAUSE OUR ROADS HAVE BEEN ALLOWED TO FALL INTO SUCH A DIRE STATE OF REPAIR."

Simon Williams
RAC roads spokesman