Reading Time:
4
minutes
In a bizzare circumstances, a broke gun-totting Ugandan private soldier has shot and killed a senior government minister cum retired army officer he was guarding and protecting, Mojatu Online has learnt.
According to media reports from the eastern African nation, a duty army officer Wilson Sabiiti, , shot dead retired Colonel Charles Okello Engola, state minister of labour, employment and industrial relations at his home in the capital Kampala Tuesday.
Ugandan Police publicist, Fred Enanga, confirming the story to the media, said the minister was shot dead at about 08:00 am local time on Tuesday at his home in Kampala, the country's capital.
Enanga said it was a murder-suicide case.
After brutally fired shots at close range at his boss, the soildier, who was assigned to provide personal security to a cabinet minister and a former senior army officer, is said to have then turned the gun on himself and took his own life.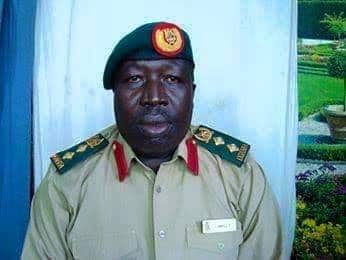 The motive for killing the retired army colonel turned politician is not yet clear and it is not known whether or not there had been an argument between the two men in uniform.
Reports say Sabiiti was assigned to the minister's security detail just month ago.
According to reports, before he took his own life, some eyewitnesses said they reportedly saw Sabiiti walking around the neighbourhood and shooting in the air.
An aide to the minister, Ronald Otim, was wounded during the shoot-out at the house and he is receiving treatment at Mulago Hospital in Kampala.
Initial reports suggest a number of other people may be injured and videos on social media showed locals gathering at the scene in shock.
Killing over unpaid salaries?
However, according to East African, a witness said Sabiiti complained that the minister owed him several months of unpaid salary as he shot in the air to warn civilians at Kyanja town, moments before turning the gun at himself.
"The guard said he hadn't been paid Ush4 million (about $1,000). He said he had a pregnant woman and his children were not going to school, yet the minister's children were schooling," the eyewitness was quoted to have said.
Police said investigations had commenced and expressed grief at the situation.
"The motive of the murder has not yet been established. The investigation is currently in the early stages of review, with CID and forensic experts, already documenting the scene," Enanga said.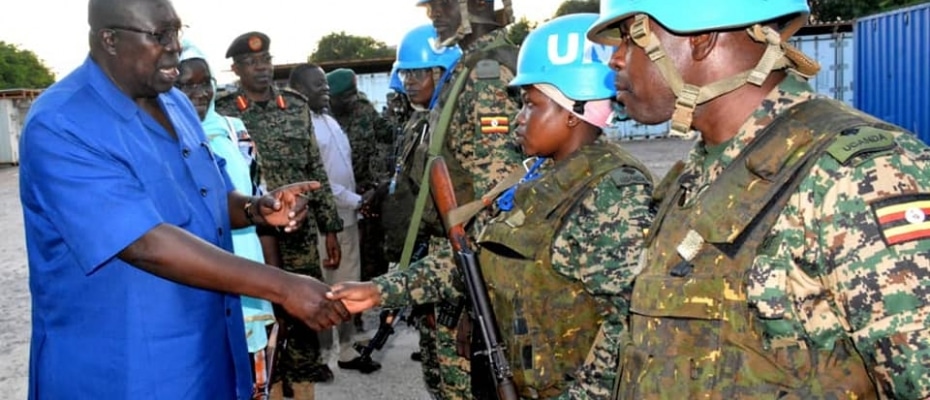 "The DIGP and a team of directors have visited the scene and extended heartfelt condolences to the immediate family, friends and relatives.
"We would like to further extend heartfelt condolences to H.E. the President, all cabinet ministers, the staff at the ministry of labour, gender and social development.
"May the soul of Hon. Rtd. Col. Charles Okello Engola rest in eternal peace."
Colonel Engola was a senior member of the government, and had previously served as a deputy minister for defence.
The speaker of Uganda's parliament confirmed to the BBC about Colonel Engola's death in a short statement while presiding over its morning session earlier this week.
"This morning I received sad news that Hon Engola has been shot by his bodyguard and after, shot himself.
"May his soul rest in peace. That was God's plan. We can't change anything," Anita Among told MPs on Tuesday.
Mr Engola's last public appearance was at the International Labour Day celebrations that were held in Namutumba District on Monday.
As co-master of ceremonies, he introduced Ms Amongi to deliver her speech and invite President Museveni to address the nation.
Shooting worry ministers?
Several Ugandan ministers have since asked government to urgently commission psychological evaluations of their bodyguards to eliminate the risk of mental instability which could endanger the principals' lives.
All ministers are entitled to a driver and security guards.
Ms Joyce Kaducu, State Minister of Primary Education, said their body guards need counselling and guidance.
"At times, we ignore that mental derangement is real and can affect anybody so they need refresher training and counselling sessions from time to time. For the many years, I have been with mine, I have never seen him go for training," Ms Kaducu said. She added: "They also need to take time off with their family.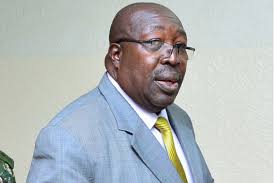 "The ministry where bodyguards belong need to conduct regular meetings for security personnel, so that the meeting can resolve problems before it's too late, such problems include delays of paying allowances, salaries."
Mr Raphael Magyezi, the Minister for Local government, said government should look into remuneration of all the bodyguards attached to VIPs.
"I am worried because we all have bodyguards and we are not given an opportunity to choose who we want," Mr Magyezi said.
He added: "The Ministry of Defence should increase the salaries and allowances of these bodyguards to ensure that it is adequate enough to take them through while they are with us."
A former minster for security, Mr Muruli Mukasa, who now holds the public service docket, said bodyguards should be engaged by their superiors frequently and should also be given leave to enable them to get relief from stress.
"government should look into remuneration of all the bodyguards attached to VIPs."

Raphael Magyezi
Minister for Local government