Reading Time:
3
minutes
The evergreen Nottingham Forest faced a chaotic start to the season. However, with a lion-heart, they engaged an extra gear and fought with every fibre in their DNA and managed to survive the chop to stay aloof in the Premier League.
After eight games , Forest who signed 22 players in the summer were at the bottom on the table and risking being bandied out of the the world's most popular football league.
In a do or die encounter against Arsenal at their backyard, Nottingham Forest took the visitors the wire by walloping them 1 – 0 in an exciting match, which was a groundbreaking decider for both teams.
It was the most important game of the season and at the blow of the whistle, the City Ground, went into an uncontrollable frenzy.
The job was done. Happy Days.
The visitors, who have been outstanding all season, knew from the onset that amassing three points at City ground would have kept their the title race hopes afloat while on the other hand, the hosts were aware that a win meant survival in the lucrative football league tier after a difficult start to the season.
The players for both camps fought for their lives from the first whistle but it was the former Liverpool's man, the lanky Nigeria international forward, Taiwo Awoniyi who chiseled a deep wound into Arsenal's lifeline with a beauty of a goal past in-form gunners' goalie Aaron Ramsdale.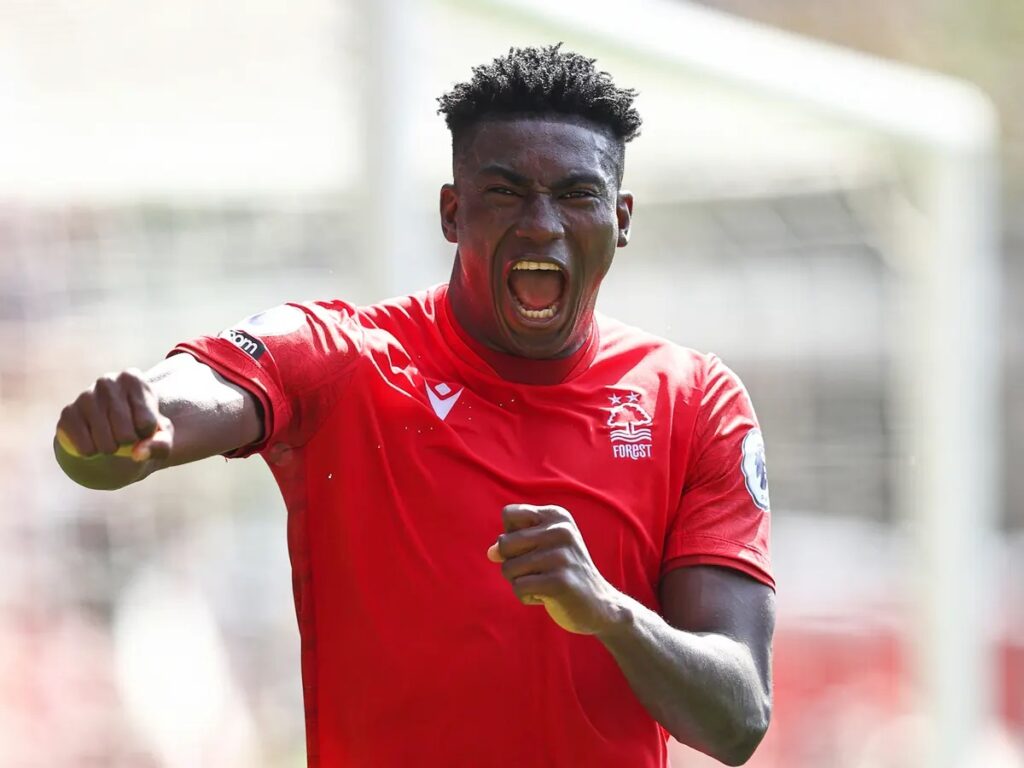 Forest Manager, Steve cooper who was given a new contract despite a disastrous start to the season, and many believe they could fight to compete to play European football next season.
But the achievement of manager Steve Cooper and his players in an extraordinary season – only the fourth time in the Premier League era when all three newly-promoted clubs stayed up – when it seemed inevitable Forest would pay the price for haphazard recruitment, and at the very least the manager would lose his job, deserves to be remembered long after the campaign itself.
Between mid-August and mid-October, Forest spent nearly two months without winning a game, and from 5 February to 26 April, they went over two months without winning a game.
During that time, they won three games out of 11 and dropped to second-bottom of the table with six games left.
The roof of the City Ground was blown off by Awoniyi's goal in the tense 1-0 victory over Arsenal on Saturday, and there were even more jubilant scenes at the final whistle.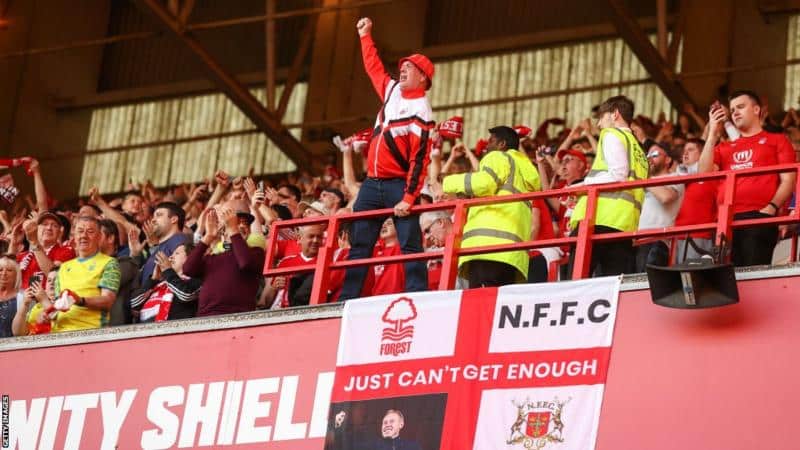 After 19 games, Steve Cooper's team gained 30 points and lost just five times at home, turning it into Forest's fortress and ultimately ensuring their survival.
With the certainty of a second season in the top league, supporters can now look forward to enjoying the final game away at Crystal Palace without feeling any strain.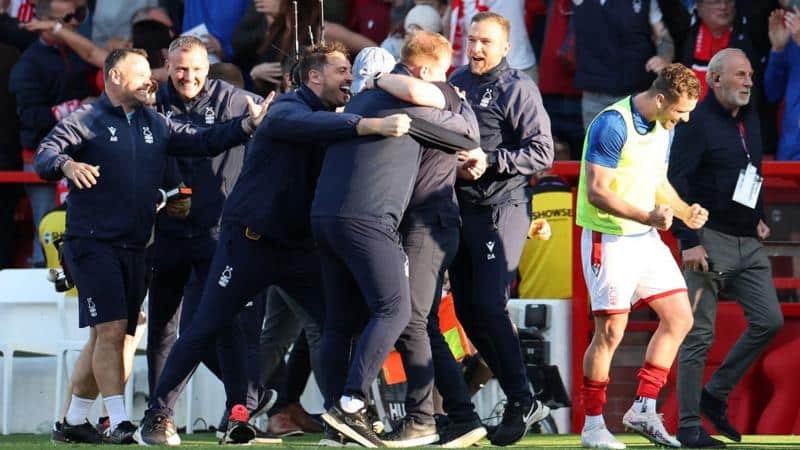 "If I ever lacked belief or confidence there is no way players would have it,Never once did I lack that."

Steve Cooper
Nottingham Forest Manager