Reading Time:
3
minutes
She has just being sworn in as the new boss in town but she has already started making a name and a legacy for herself in the city.
She is the first Asian woman to be appointed the city's Sheriff and the first Sherif to act in a theatrical Shakespeare play.
It's been quite a busy week for the new Sheriff of Nottingham, the first Asian woman to hold that position, who has just been sworn into office and she has since taken centre stage at the Nottingham Theatre Royal acting in a famous Shakespeare play, Julius Ceaser.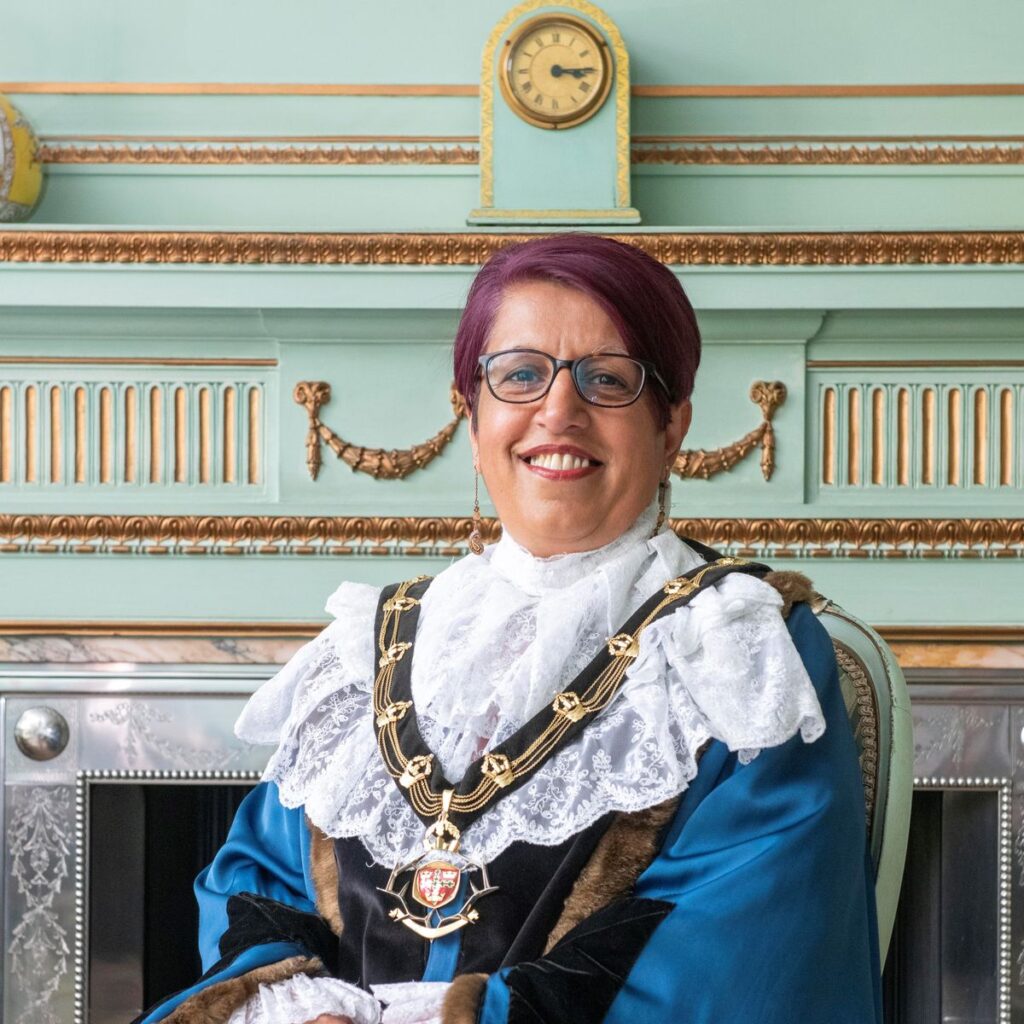 As well as just being officially sworn in at a Full Council meeting on Monday, Councillor Shuguftah Quddoos has also been treading the boards at Nottingham's Theatre Royal as an actress.
The Nottingham City ward councillor for Berridge was asked to take part in the Royal Shakespeare Company's production of Julius Caesar, which opened on Tuesday, and has been rehearsing with the cast for weeks.
Councillor Quddoos, the newly minted Sheriff of Nottingham, is one of five women taking part in the Community Chorus section of the political thriller.
The group also includes a theatre producer, a primary school teacher, a sustainability and building health facilitator, and a trustee for Nottingham UNESCO City of Literature.
All are local community leaders who advocate for inclusion, equality and sustainability, reflecting the diversity of the city both in age and ethnicity.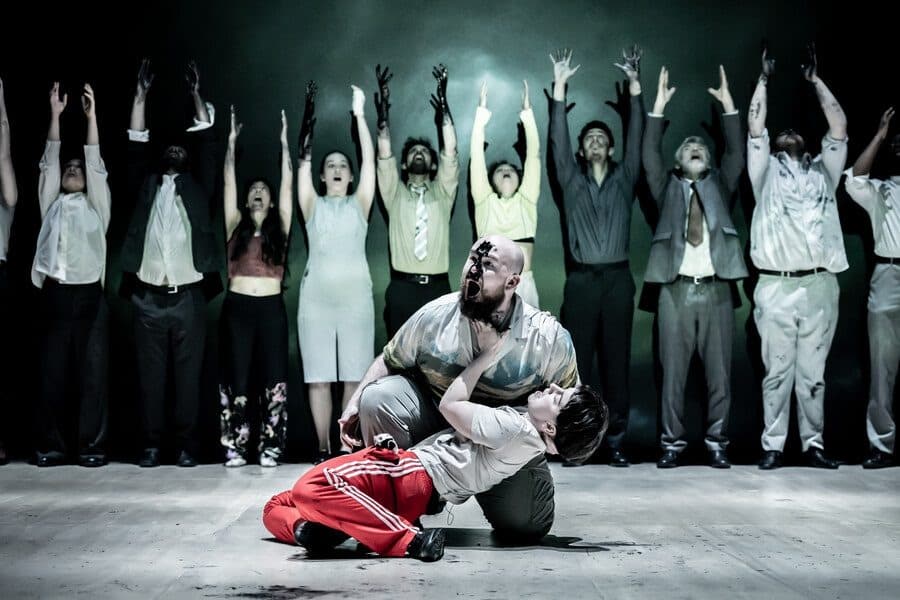 They lead and support a variety of local groups and causes, including those experiencing domestic abuse, mental health issues, and homelessness, as well as empowering others through performing arts and creative writing projects.
Speaking to Majatu in an interview, Councillor Quddoos said: "I've never done anything like this before – indeed I'd not even taken part in a school nativity back in the day – and my first reaction when asked was to tell the production company that they'd got the wrong person!
"But they said I was actually exactly what they wanted because they were looking to involve local people who perhaps had limited prior knowledge of Shakespeare's works or experience of professional theatre."
Councillor Quddoos explained that the play is about power and politics, with a strong emphasis on female roles, and so the producers were looking for a local councillor to take part.
She said: "They've been so supportive of the whole Community Chorus – it's been fantastic. I was obviously nervous ahead of the opening night, but they've been great.
"One of my conditions for getting involved was that I wanted local school children to experience it and I'm delighted that more than 100 pupils from Djanogly Academy and Forest Fields Primary School will be coming along to watch. I really hope it will help open the door for others to enjoy Shakespeare's work.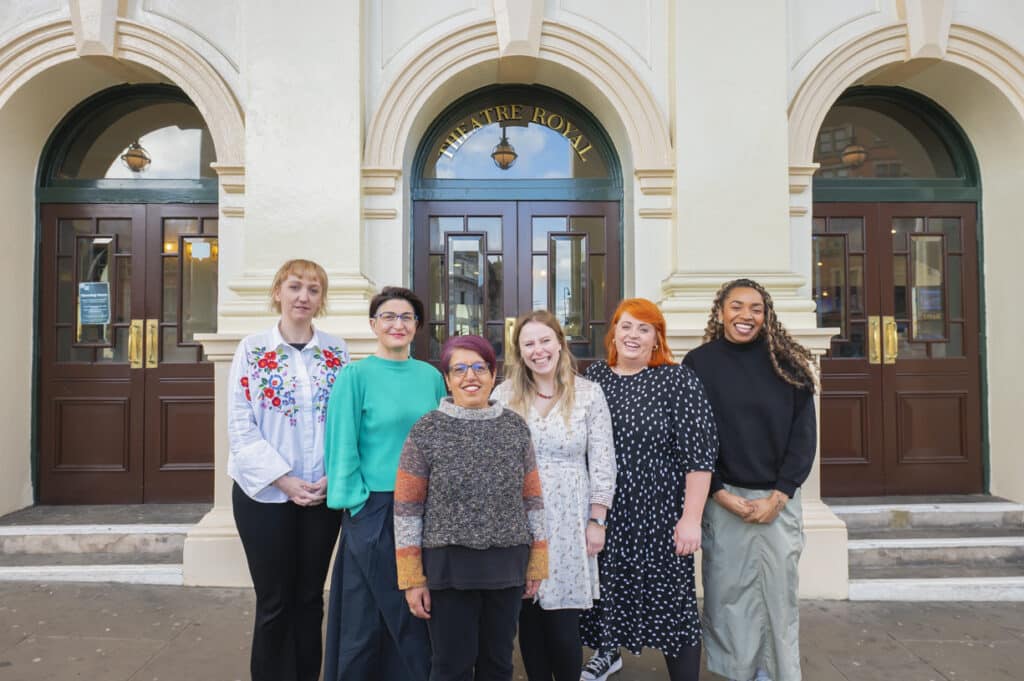 "I'm going to take the confidence gained from this into my year as Sheriff when I'm looking forward to meeting lots of people from around our fantastic city," she added.
Jonathan Saville, The Theatre Royal's Director of Programming, said: "These five women are all community leaders, experts in their respective fields, and together they combine to create a remarkable and inspiring group.
"Key themes in this production are to explore what makes a leader and to ask questions about gender and power. Who better to take part than women who can share what they learn from this experience with the people they work with in the local community and the organisations they lead?"
As well as Councillor Quddoos, the Community Chorus comprises Khaya Job, Orla O'Connor, Laura Thurman and Becky Valentine.
Julius Caesar is showing at The Theatre Royal until Saturday.
"One of my conditions for getting involved was that I wanted local school children to experience it…"

Councillor Shuguftah Quddoos
New Sheriff of Nottingham