Reading Time:
3
minutes
Treasured Nottingham Castle has been reopened to the public, after Robin Hood and a merry band
of local school children reclaimed the site for visitors from Nottingham and beyond.
Up to 1,000 people benefited from a special £1 ticket for the opening day today, witnessing Robin
Hood storming the gates, helped by pupils from Edna G Olds primary school.
The council has announced a new general admission price of £12 per adult, allowing people to
return as many times as they like for a year, along with free entry for up to three accompanied kids
aged 15 and under.
The City Council's Portfolio Holder for Leisure, Culture and Planning, Councillor Pavlos Kotsonis, said:
"We are thrilled to reopen Nottingham Castle to the people of Nottingham and visitors from beyond
the city.
"We are looking forward to seeing people reconnect with a site that is so important to local people
and to the city, and to welcoming visitors from further afield who are discovering it for the first time.
"We feel sure that the reinvigorated visitor experience throughout the site will encourage people to
come back time and time again, with the new ticket allowing people to pay £12 once and visit all
year round."
Bringing new things to Nottingham from day one, Nottingham Castle will launch a new temporary
gallery and experiences, not yet seen by visitors within the Nottingham Castle site since its
redevelopment.
It includes the newly reinvigorated Brewhouse Yard that showcases life of Nottingham through the
ages from the 1500s to 1900s, and as part of the 75th anniversary of Windrush Day and the launch
of '70 Objeks & Tings,' brought to one of the Museum's temporary galleries by Museum and the
National Caribbean Heritage Museum.
There will also be a series of artist commissions and interventions on display around the museum, by
Jemisha Maadhavji and Tim Fowler.
Following the site's £31m redevelopment, the castle boasts a new visitor centre and café at the
entrance, a Hood's Hideout adventure playground in the dry moat, as well as interpretative signage
around the grounds to discover the site of the lost medieval castle.
Inside the Museum & Galleries, the galleries offer modern, interactive experiences, including the
Robin Hood Adventures and Rebellion Galleries and redesigned galleries for permanent collections
of local art, crafts, and collections, alongside temporary or touring exhibitions.
The Land Train will also operate between Brewhouse Yard and the colonnaded castle entrance at the
top of castle rock.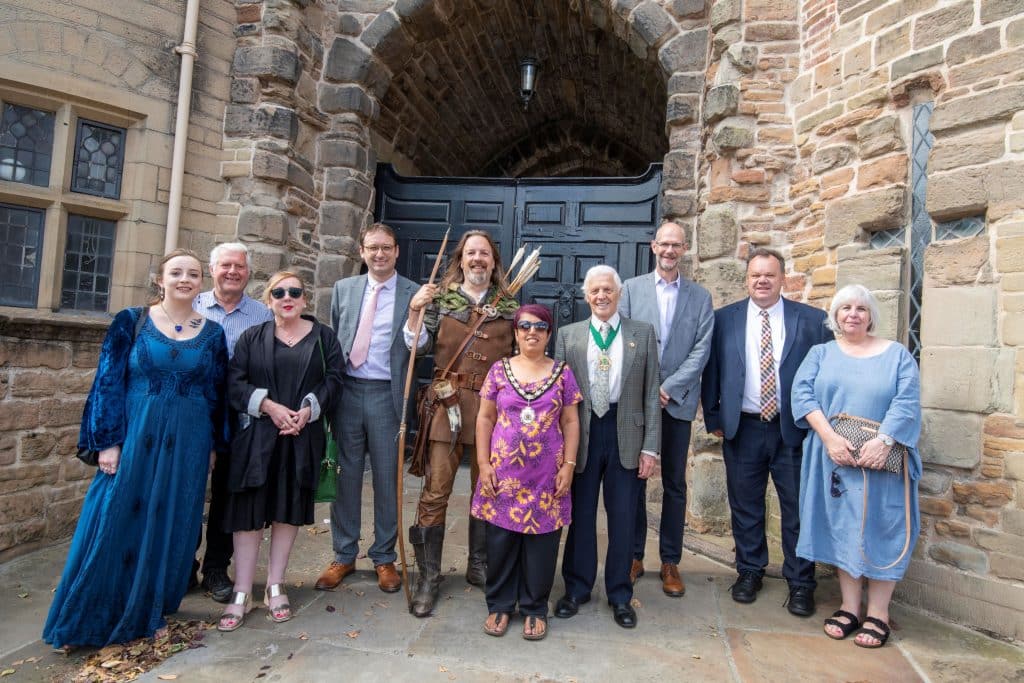 The council will continue offering two fascinating cave tours – Mortimer's Hole and King David's
Dungeon – at £5 per person – due to be available throughout the summer.
The new Land Train will operate at weekends and during the peak holiday season. The council will
develop a programme of events, exhibitions, gallery talks and school visits, and offer the site for
events such as weddings and corporate functions.
Annette Thornley, Business Development Manager at Visit Nottinghamshire commented: "It's
brilliant that Nottingham Castle is reopening its doors to the public again today! Nottingham has an
amazing tourism offer for visitors, with Nottingham Castle being one of our flagship attractions
standing tall and proud atop the city.
"It's reopening is a great boost for the tourism economy in Notts, supporting businesses and jobs
throughout the wider city and county. We've been excited for today and hope the Castle goes from
strength to strength."
Alex Flint, Chief Executive, Nottingham Business Improvement District, said: "Nottingham Castle is
an important landmark in the city centre, both for residents and visitors to the city. We are very
keen for it to become a successful city centre attraction and will support collaboration amongst
partners and business stakeholders in the city to enable this."