Reading Time:
3
minutes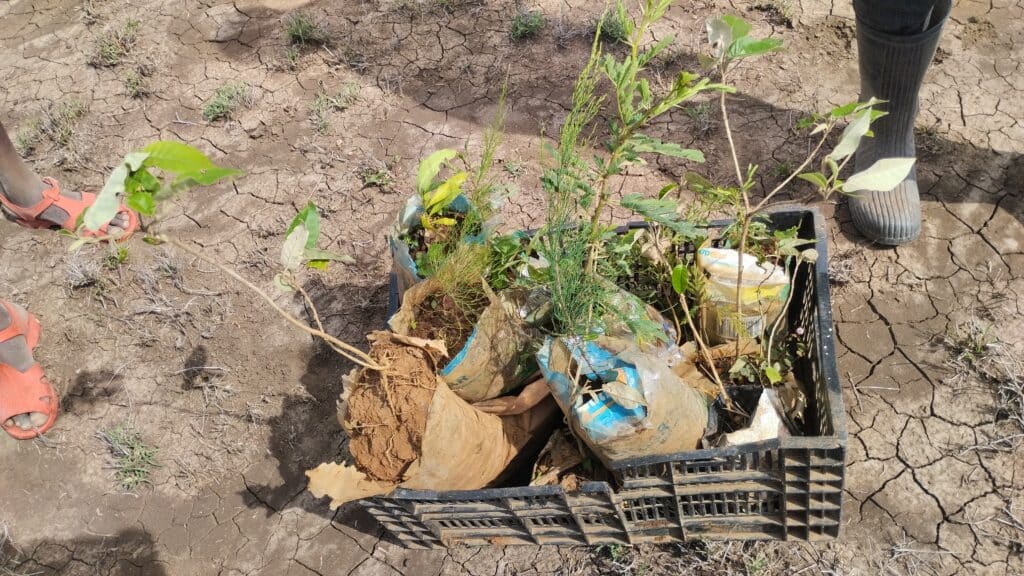 As the sun rose over the Kenyan landscape on March 30th, 2022, the YFL team eagerly set out on a mission to make a positive impact on the environment. Armed with shovels, watering cans, and a determination to make a difference, we embarked on a five-hour journey to Segera in Laikipia County, Kenya. Our goal? To assist in the government's tree-planting efforts and fulfil the YFL team's pledge to plant a tree for every student who successfully enrolled in an online course. This trip was the perfect opportunity to make good on that promise while contributing to Kenya's response to the UN-declared Decade of Ecosystems Restoration (2021-2030).
After arriving in Nanyuki, we met with Francis, who led us on a two-hour rough road drive to Segera. Along the way, we caught a glimpse of Kenya's incredible wildlife, including rhinos, zebras, and antelopes in Ol Pejeta Conservancy. As we approached our destination, we could already see the lush greenery that surrounded the area.
In Segera, the YFL team quickly got to work, planting 100 trees with the utmost precision and dedication. The variety of trees we planted included African Olive, fever tree, cedar, podocarpus, and aloe vera, all along the boundary of the two places. The ground was soft and pliable due to the rainy season, making it the perfect time to plant.
The local community was thrilled to assist us in every way possible, and their support made the task even more enjoyable. We were grateful for their help and were motivated to work even harder. We felt a deep sense of pride as we saw the fruits of our labor begin to take root and flourish.
Our efforts were not only aimed at preserving the environment but also at supporting the Kenyan government's #15 billion National Tree Growing and Restoration Campaign initiated by His Excellency the President of the Republic of Kenya, Dr. William Ruto. By planting trees, we were able to contribute to the larger vision of a sustainable and prosperous future for Kenya.
As the day came to an end, we felt fulfilled, knowing that we had made a tangible impact on the environment. We hope that our efforts will inspire others to join in the afforestation efforts as well. The YFL team is committed to working towards a sustainable future, one tree at a time. We extend our gratitude to the YFL management for facilitating this effort, and we look forward to our next endeavor.