Reading Time:
3
minutes
Farmers in Uasin Gishu county have high expectations of a bumper harvest this year. The North Rift County, often considered the country's food basket, has renewed the country's hope for food sufficiency and affordability after this year's harvest which is coming up soon.
However, many questions are going on in everyone's mind. Many people are asking what's making this harvest season different from others. Well, there are a wide range of factors that have changed recently, hence giving farmers higher expectations this season.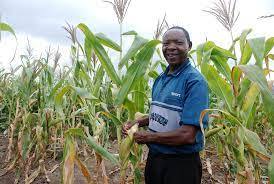 One of the main factors is that the government has prioritised agriculture as a way to lower the cost of living. As promised during the campaigns, President William Ruto's team rode on the lowering of the cost of living narrative, which saw them ascend to authority in the end.
After getting into office, President Ruto identified agriculture as the backbone of the country's economy. Thus, he centred his plan to lower the cost of living on farming. However, he intended to deviate from the approach the previous administration had taken on agriculture and the cost of living.
According to President William Ruto, he wants to reduce the cost of living by subsidizing consumption not production. President Ruto looks at subsidising production by empowering farmers to produce more as a much more sustainable option that would have a long-term effect.
Therefore, President Ruto promised to do away with the subsidies on maize flour put by his predecessor. Instead, he opted to subsidise farm inputs to make production easier and more fruitful. The first step to achieving this was the rolling out of the fertiliser subsidy program.
Affordable cost of food will lead to peace and good governance will be seamless. No leader in the world wants to lead hungry people

Deputy President, Rigathi Gachagua.
The subsidy that has helped reduce the cost of fertiliser from Ksh. 6500 to Ksh. 3500 has been effective, to say the least. Maize flour is widely consumed in Kenya, thus, the government's fertiliser distribution focused more on farmers from maize-planting areas like the North Rift.
Uasin Gishu is among the counties that have significantly benefited from the fertiliser subsidy program. As of June this year, the county had taken the lead in the number of bags redeemed. Uasin Gishu farmers had taken about 402,366 bags of the subsidised fertiliser.
However, this was just from the government's initial Ksh. 3.5 billion funding released. It saw farmers from 40 counties buy close to 2 million bags of the subsidised fertiliser. This enabled most farmers to plant their crops at a much lower cost with the hope of higher profits.
Last month, the government stepped up its efforts to reduce the cost of living through subsidising fertiliser. According to President William Ruto's announcement, the government has subsidised the fertiliser by a further Ksh. 1000 meaning a bag will now retail at Ksh. 2500.

"At this price, we expect a significantly higher uptake of fertiliser. Since fertiliser is the game-changer of agricultural productivity, this should translate to higher production in the next planting season," said President Ruto as he announced the second phase of the program.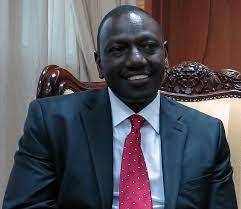 According to the Head of State, the new price was still high, making the government reduce it further. "In the long rainy season, most farmers used one bag of fertiliser per acre. Data shows that if you double the fertiliser per acre, you'll get more yield of between 12 and 25 bags of maize," he said.
"Our target is to produce 61 million bags annually between this season and 2027. Long rains usually account for 80 percent of a season's production. From the long rain season alone, an estimated yield of 44 million bags is expected, compared to last year's 32 million bags. As a result of effectively administered strategic interventions, we are definitely on course to meet national demand in full this year," added President Ruto.
It is this commitment by the government that's giving farmers hope for a better future. With the government already taking actionable steps in its quest to transform agriculture, farmers in Uasin Gishu and other counties are expecting bigger and better harvests.